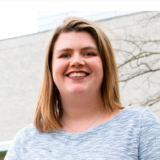 Kensey Bergdorf-Smith, PhD
Postdoctoral Fellow
(Richmond Lab)
Dr. Bergdorf-Smith received her B.S. in immunology and medical microbiology from West Virginia University in 2018 and completed her PhD in Pharmacology at Vanderbilt in March 2022. Her dissertation work, in the lab of Vivian Weiss, MD, PhD, focused on improving therapeutics for anaplastic thyroid carcinoma and characterizing the role of the Wnt pathway in aggressive thyroid cancers. This work relied heavily on computational analyses of patient sequencing data, cell line and patient-derived organoid culture, and high-throughput drug screening methodologies. We are pleased to have Kensey in Richmond lab, where her research utilizes her experience in patient-derived organoid cultures to evaluate the therapeutic potential of combined RAS/RAF/MEK inhibitors, immune checkpoint inhibitors, and other immune modulators in melanoma. When not in the lab, she enjoys spending time with her new baby girl, two dogs, listening to podcasts, and collecting houseplants.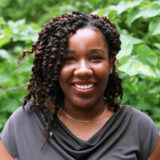 Ebony Hargrove-Wiley, BS
(Fingleton Lab)
Ebony had the honor of sharing her thesis work with brilliant cancer biologists at the 9th Annual Metastatic Breast Cancer Research Conference in Park City, Utah, in September. In addition to having great scientific discussions, she had the opportunity to have in-depth conversations with current breast cancer patients and survivors who now serve as advocates for the disease. These invaluable conversations allowed advocates to understand the science behind the disease so that patients can better navigate their breast cancer experience. Moreover, the basic scientists had the opportunity to improve their scientific communication with non-scientist, learn about the barriers breast cancer patients face when undergoing treatment and be informed about additional research considerations that may be more relevant to a patient at the clinical level. Experiences like these undoubtedly increase the transparency between scientists and the community to ultimately improve patient outcomes. Read Ebony's recent publication here.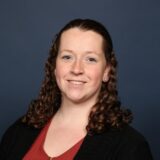 Meagan Tigue, MSTP and
Matthew Loberg, MSTP (Weiss Lab), published their research in the October issue of Cancer Research. Their study highlights the tumor-associated macrophages (TAM) that play an important role in supporting tumor growth and suppressing anti-tumor immune responses. TAM infiltration has been associated with poor patient prognosis in various cancers. TAMs can be classified as pro-inflammatory,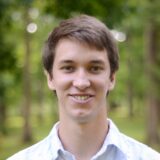 M1-like, or anti-inflammatory, M2-like. While multiple factors within the tumor microenvironment affect the recruitment, polarization, and functions of TAMs, accumulating evidence suggests that Wnt signaling represents an important, targetable driver of an immunosuppressive, M2-like TAM phenotype. TAM production of Wnt ligands mediates TAM-tumor crosstalk to support cancer cell proliferation, invasion, and metastasis. Targeting TAM polarization and the pro-tumorigenic functions of TAMs through inhibitors of Wnt signaling may prove a beneficial treatment strategy in cancers where macrophages are prevalent in the microenvironment. Read the full article here.
---
---
Please join us in welcoming our 2022-2023 Cancer Biology Student Association officers who are working hard on organizing the 2022 Cancer Biology retreat on December 5th, among many other activities for our program's success.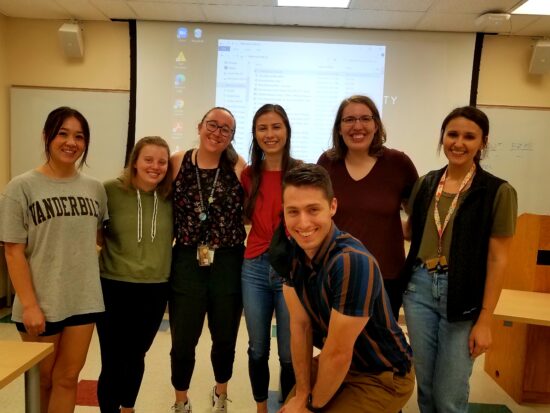 Brad Davidson, BS – Executive Chair (Park Lab). (L-R). Brandie Taylor, MS, BS – Communications (Balko Lab), Kara McNamara, BS– Treasurer (Wilson Lab), Sarah Reed, MSTP– Academic Chair (Park Lab), Elysa Wolf, BS-Graduate Student Council Representative (Hasty Lab), Breelyn Karno, BS – Social Chair (Chen Lab), Amanda Hesterberg, BS – Philanthropy Chair (Hurley Lab).
---
PhD Candidates in our Program are traveling and presenting their research at conferences again!
The 2022 Annual American Society for Bone and Mineral Research (ASBMR) conference was held in Austin, Texas. Our PhD candidates were happy to attend the ASBMR meeting in person once again! From L-R below: Natalie Bennett (Rhoades Lab), Jade Miller (Rhoades lab, Pharmacology), Gwenyth J. Joseph (Johnson Lab), Jeremy Kane (Johnson Lab), Deja Grant (Johnson Lab), and Logan Northcutt (Rafat/Rhoades Lab) all presented their poster presentation of their research.

Natalie Bennett, MSTP (Rhoades Lab) presented a poster at ASBMR  focused on the role of the transcription factor Gli2 in tumor-immune interactions in bone metastatic breast cancer. Gli2 drives tumor-induced bone destruction, but little is known about its other roles in the metastatic bone microenvironment. Her work demonstrated that Gli2 is associated with numerous immune-process-related genes in patient samples, both with and without bone metastasis, several of which are essential for macrophage recruitment and polarization. Furthermore, gli2 inhibition modulates cytokine expression in bone-tropic breast cancer cells, such as decreasing TGFb and increasing IL-6. In addition, factors secreted by these cells (in conditioned media) increase the expression of M1-like and M2-like markers in macrophages in vitro. These results demonstrate a role for Gli2 blockade in modulating the immune microenvironment in addition to direct activity on tumor cells.
Gwenyth J. Joseph, BS (Johnson Lab), presented her research, at the ASBMR conference, on disrupting bone microarchitecture and fracture resistance in PD-1 blockade. The use of a-PD-1 inhibitors has been shown to produce durable responses; however, it can lead to numerous rheumatologic toxicities, including bone loss, osteolytic lesions, and an increase in pathological fractures. Her work demonstrated that PD-1 blockade negatively impacts the bone in a sex- and age-dependent manner. Females specifically show decreases in bone volume and strength as well as decreases in bone mineral density and cortical bone in a setting of PD-1 blockade. This is correlated with increased osteoclast activity and expansion of IFNy-producing T cell populations. Taken together, this suggests that PD-1 blockade is increasing T cell populations which secrete pro-osteoclastogenic cytokines that induce highly active inflammatory osteoclasts.
Jeremy Kane, BS and Deja Grant, BS (Johnson Lab). Co-presented their poster, "PTHrP Regulation of Tumor Progression in the Bone ",  at the ASBMR meeting. The project focuses on understanding the nuclear localization site and C-terminal regions of PTHrP, which have been found to have inverse effects on breast cancer tumor growth when removed. Interestingly, the nuclear localization signal seems to not even be required for nuclear entry of PTHrP in breast cancer. This, combined with data indicating PTHrP may be interacting with promoter elements of the tumor suppressor LIFR, paints a picture of non-canonical nuclear entry of PTHrP into breast cancer cells that influences their proliferation and a yet undescribed role of the high DNA binding affinity C-terminal region of the protein in this mechanism. The parathyroid hormone-related protein (PTHrP) regulates breast cancer bone colonization. Deletion of the nuclear localization signal (NLS) and deletion of the NLS and C-terminus together lead to aggressive tumor outgrowth in bone. These phenotypes also present with enriched EMT markers, most interestingly ZEB1. The aim is to further investigate these phenotypes by performing a ZEB1 gene knockout alongside digital spatial profiling analyses to understand better the tumor burden seen in bone.
Logan Northcutt, BS ( Rhoades and Rafat Lab) desires to understand how the physical microenvironment of the bone marrow can affect tumor cell progression when there is metastasis in the bone. At ASBMR, his work showed the development of an interpenetrating network (IPN) consisting of alginate, Matrigel, and CaSO4, creating an environment that displays a stiffness relative to the bone marrow. He also showed that cells seeded in higher stiffness showed increased elongation of cell morphology and increased proliferation after seven days in culture. This work offers a potential in vitro model to mimic the bone marrow microenvironment.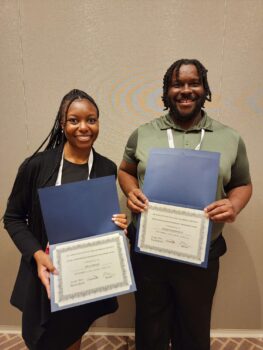 Deja Grant BS and Logan Northcutt BS received the ASBMR Underrepresented Minority Mentorship Award at this year's ASBMR conference. ASBMR is committed to focusing on issues of diversity, equity, and inclusion (DEI). The increasing variety of presenters for educational programming, Annual Meeting speakers and moderators, member volunteers and award recipients. ASBMR embodies all facets of diversity so that all members, irrespective of race, ethnicity, nationality, cultural background, sexual orientation, gender identity, religion, age, income, and physical and mental ability, thrive in the bone and mineral research field.
---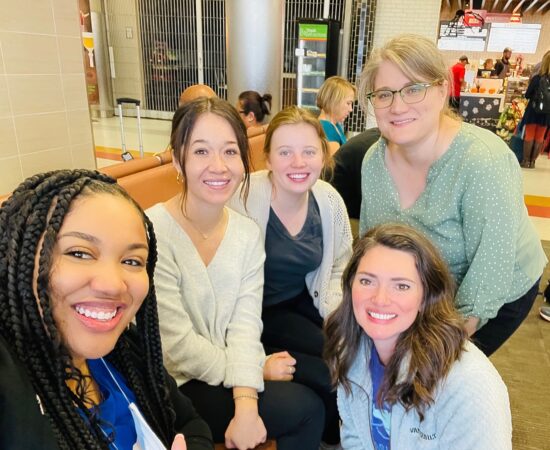 Heather Beasley, PhD, Brandi Taylor, BS, Kara McNamara, BS, Julie Rhoades, PhD, and Rachelle Johnson, PhD traveled to the CABTRAC 2022 Cancer Biology Annual Retreat in Hill County, Texas, to present their research this month. Kara's poster presentation discussed her research of polyamine dysregulation during H. pylori infection and how this leads to inflammation and gastric cancer. Specifically, she is interested in dissecting the back-conversion of spermine to spermidine by spermine oxidase and how increased spermidine production leads to increased gastric cancer through the generation of acrolein and the upregulation of the hypusination pathway.
The CABTRAC mission is to tackle cancer, a leading cause of mortality in the U.S., requiring highly educated and trained researchers. The objective of the Cancer Biology Training Consortium is to serve as a forum for the development of innovative and multidisciplinary approaches to train a diverse, impactful cancer research workforce.
Julie Rhoades, PhD is committed to building diversity, equity, and inclusion in graduate education and medical research by creating supportive communities and pipelines that improve opportunities for science education and careers for trainees from diverse backgrounds. She has been nominated to join the CABTRAC board of directors; we wish you luck in this pursuit.
---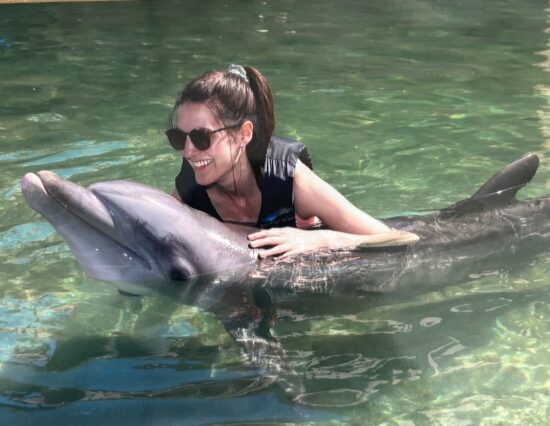 Kennady Bullock, PhD candidate (Richmond Lab)
presented her research to the 2022 Society for Leukocyte Biology (SLB) conference on the Big Island of Hawaii at the Hilton Waikoloa Village. Kennady received the Presidential Merit Finalist Award to present her research at the Society for Leukocyte Biology's Annual Meeting. Kennady' s research explores  AKT inhibition as a strategy to enhance the efficacy of immune checkpoint inhibitors in triple-negative breast cancer patients. Using murine models of TNBC, she is investigating tumor cell and immune cell markers of response and resistance to AKT inhibition plus immune checkpoint inhibition with the ultimate goal of improving patient selection for these therapies. On a break from this exciting conference, Kennady was able to enjoy some time swimming with the dolphins!
---
Program in Cancer Biology Science Hour schedule:
November 2nd
Natalie Bennett
MSTP Rhoades Lab
Sarah Groves, PhD
Postdoctoral Fellow Quaranta Lab

November 9th
Melissa Wolf
Graduate Student, Rathmell Lab
Fiona Yull, PhD
Associate Professor, Pharmacology
November 16th
Carlos R Detres Roman
Graduate Student, Philip Lab
Amanda Linkous, PhD
Research Assistant Professor
Department of Biochemistry
November 30th
DEI Invited Speaker
Dr. Robert A Winn, MD
Director of the Massey Cancer Center
Virginia Commonwealth University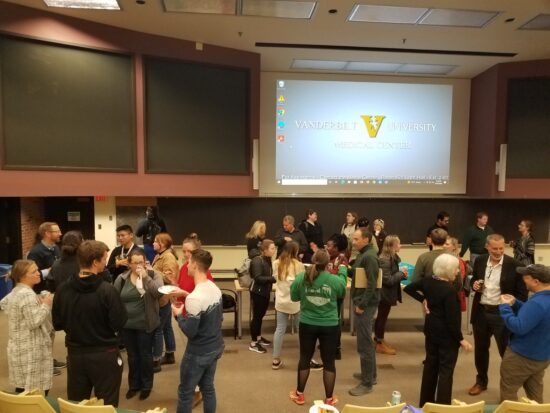 ---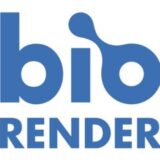 BioRender is here!
Thanks to a partnership between Basic Sciences, the Office of the Vice Provost for Research, and the Office of the Provost, the following group of investigators now has free access to BioRender Premium through an institutional license valid through August 2023:
Faculty with primary appointments in Basic Sciences (Biochemistry, Cell and Developmental Biology, Molecular Physiology and Biophysics, Pharmacology)
Staff in the labs of Basic Sciences faculty
Postdocs* in the School of Medicine and in Basic Sciences
Ph.D. students at any stage of training who matriculated through the School of Medicine.If you're a new postdoc, you may not have immediate access. Contact Lorena Infante Lara to get access.
---
Program in Cancer Biology Faculty News: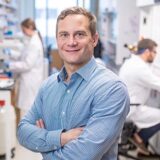 Associate Professor of Chemical and Biomolecular Engineering John Wilson, PhD, has received a $3 million grant from the National Cancer Institute to develop technology that seeks to boost a person's immune system to better fight cancer!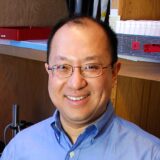 Ethan Lee, MD, PhD
Professor of Cell and Developmental Biology and Pharmacology has been named a 2022 Innovation Fund investigator by The Pew Charitable Trusts. Lee will partner with Dr. Rajat Rohatgi from Stanford University to investigate the regulation of the gene known as APC in colorectal cancer.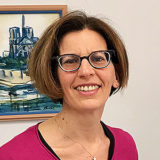 Alissa Weaver, PhD and Matthew Tyska, PhD, both of whom hold a Cornelius Vanderbilt Chair in Cell and Developmental Biology, have been named 2022 ASCB Fellows. "The 2022 ASCB Fellows are individuals who have contributed broadly and significantly to the cell biology community and the Society," said ASCB CEO Rebecca Alvania.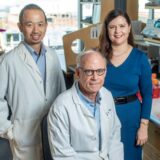 Vanderbilt University Medical Center has received a five-year, $5 million grant from the National Cancer Institute to study precancerous lesions and early cancers in the colon to develop new ways to prevent colorectal cancer, the nation's second leading cancer killer. Robert Coffey MD, Martha Shrubsole PhD, and Ken Lau PhD, are VUMC's project leaders for the grant, one of five awarded this year under the Institute's Translational and Basic Science Research in Early Lesions (TBEL) program.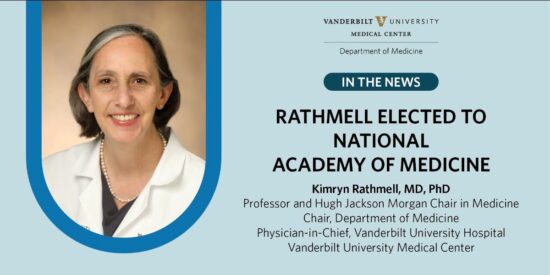 ---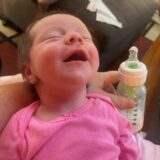 I have exciting news to share, meet Miss Ofelia Grace, a future scientist and my first grandbaby!  Kerry Vazquez 🙂
Do you have a suggestion for the Cancer Biology newsletter? Have you received an award, a paper published or any other good news you would like to celebrate with our community? If so, please e-mail: kerry.w.vazquez@vanderbilt.edu.
Newsletter header photo credit to Dr. Anna Vilgelm, "DNA Comets". Articles and Pictures credit to VU and VUMC. Fall foliage photos  credit to Unsplash.