Summer has arrived in Nashville, and it is hot, hot, hot outside – remember these summer energy saving tips for your home or office. We are excited to announce that Vanderbilt recently won the Governor's Environmental Stewardship Award! Additionally, MoveVU has announced a new guaranteed ride home program for sustainable commuters to make it easier to green your commute. Information about the stories and events included in this newsletter is available on the FutureVU Sustainability website, Instagram, Twitter, and Facebook page. Happy summer, and stay cool!
Andrea George, Director
Sustainability and Environmental Management Office
615-322-4551 | e-mail | Website
---
Vanderbilt University's Green Invest Program recognized with a 2021 Governor's Environmental Stewardship Award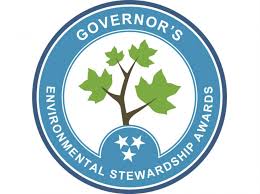 These annual honors are considered the most prestigious environmental and conservation awards in Tennessee and support the governor's priorities of job and economic development and health and welfare, while also supporting TDEC's priorities of public-private partnerships and positive environmental outcomes. Now in its 35th year, the awards program recognizes exceptional voluntary actions that improve or protect the environment and natural resources with projects or initiatives not required by law or regulation.
Launched in January 2020, Vanderbilt's Green Invest Program partnership with TVA and NES to procure off-site large-scale renewable energy to help mitigate the campus' greenhouse gas emissions served as a model for other companies and schools within the TVA region. In its second phase, a supplemental agreement partnering with Metro Nashville was established in November 2020, showcasing the university's commitment to collaborating with other leaders in the region to make impactful change.
The program will allow for educational and research opportunities at the renewable energy facilities once they're opened—including internships, research studies, and outreach events. Read the full story here.
New MoveVU program provides backup 'Guaranteed Ride Home' for enrolled commuters

A new MoveVU program called "Guaranteed Ride Home" provides sustainable commuters* with a free Lyft ride home in the event of an emergency or unforeseen circumstance. This new offering is available to faculty, staff, postdocs, graduate and professional students. Available through the MoveVU Commute Hub, the program is intended to offer eligible users the safety net and confidence they need to feel comfortable taking sustainable commute options to campus, knowing that they will be able to take a free ride home a certain number of times a year if necessary.
*sustainable commuter refers to someone who takes a sustainable commute mode to campus. Sustainable commutes include walking, biking, carpool, commuter rail, bus, and vanpool.
PROGRAM ELIGIBILITY: 
Users must have a MoveVU Commute Hub account and a Lyft account, and complete the Ridehail Program: Waiver and Release at least 48 hours before first use
Guaranteed Ride Home can only be accessed by those who log their sustainable commute that same day into the Commute Calendar within the MoveVU Commute Hub
The Guaranteed Ride Home trip must originate on campus
Eligible commuters can receive a free Lyft ride home eight (8) times a year, for up to four (4) free rides July 1–Dec. 31 and an additional four (4) free rides Jan. 1–June 30. Read the full story here.
Green Steel Deal: Climate mitigation and international trade come together in decarbonization policy proposal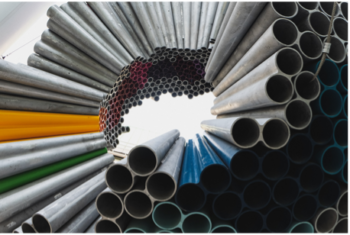 In a paper published by the Roosevelt Institute, Vanderbilt faculty proposed that as the 2021 G7 summit got underway, the Biden Administration has a chance for a new beginning in fighting climate change.
Vanderbilt Law School Director of International Legal Studies Timothy Meyer and Roosevelt Institute Director of Governance Studies Todd Tucker recommended a two-pronged climate change/international trade policy they call the Green Steel Deal. Its goal is to work within the legal and political constraints nations face at home, rather than designing international trade restrictions.
This arrangement, the authors said, calls for like-minded countries to create a steel-focused international "climate club," where the condition of membership is to convert, as soon as is feasible, all domestic steel production to green methods. The "club" would agree to apply a common carbon tariff on the imports of steel from nonmember countries, and within 10 years, all members would replace the tariff with an internal ban on the sale of dirty steel. Member countries would also pledge to re-invest tariff revenue into green steel projects and development. Read the full story here.