The Editor's Note
Hello,
I hope you are keeping warm in this icy/snowy weather and low temperatures. This week continues with honoring the wonderful work of Harlem Renaissance writers and poets in honor of Black History Month.
Please enjoy this selection by Jessie Redmon Fauset called Rondeau. Learn more about Fauset's life and legacy here.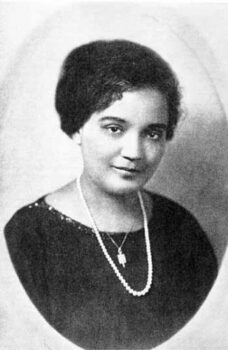 Fondeau
When April's here and meadows wide
Once more with spring's sweet growths are pied
I close each book, drop each pursuit,
And past the brook, no longer mute,
I joyous roam the countryside.
Look, here the violets shy abide
And there the mating robins hide— How keen my sense, how acute, When April's here!
And list! down where the shimmering tide
Hard by that farthest hill doth glide,
Rise faint strains from shepherd's flute,
Pan's pipes and Berecyntian lute. Each sight, each sound fresh joys provide When April's here.
---
Monday Inspiration
"I am no longer accepting the things I cannot change. I'm changing the things I cannot accept." —  Angela Davis
---
Employee Appreciation
Vanderbilt University Employee Perks Program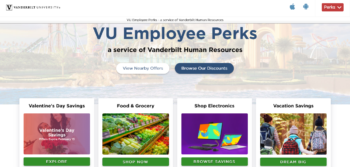 Vanderbilt University is excited to show our appreciation for faculty and staff by offering a discount program to help employees experience more with their earnings by partnering with Abenity, Inc., a leader in the employee engagement and loyalty field, to provide a private perks and discount program for our employees. The program offers employees a central, online location to find and discover new savings and perks offered to faculty and staff as a benefit of our employment.
The Vanderbilt University Perks Program gives employees access to over 302,000 local and national discounts, which can add up to over $4,500 in savings per employee. Exclusive discounts available to staff and faculty will include savings at Costco, Jiffy Lube, Sea World plus thousands of hotels, restaurants, movie theaters, theme parks, museums and other attractions nationwide. All previous Employee Discounts can now be found on the new Vanderbilt University Perks program under the Vanderbilt Exclusives tab.
For more information on how to create your free account, please visit:
https://hr.vanderbilt.edu/employee-appreciation/employee-perks.php
---
This Moment in America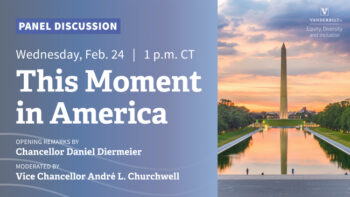 The Office for Equity, Diversity and Inclusion will be hosting a panel discussion on 2/24 aimed at hearing a wide array of insights for equity and inclusion in turbulent times.  The panel includes faculty, staff, and student leaders representing various identity groups and campus stakeholders to offer their personal and professional experiences of this "moment" in our nation's history in terms of racial division, politics, police violence, immigration, the COVID-19 pandemic, and more.
Please see the MyVU article. Register for the event here.
---
Campus Partner Opportunities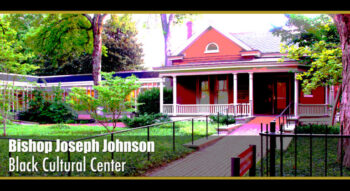 The Bishop Joseph Johnson Black Cultural Center's Black History Month Continues
To learn more about daily and upcoming black history events for 2021, please visit: https://www.vanderbilt.edu/bcc/bhm-events/
NOTE: Multiple events are available to attend. Zoom links are listed on the website for virtual events.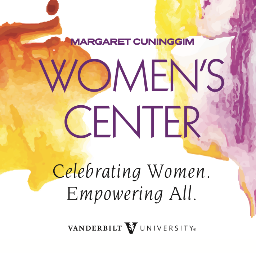 Vanderbilt's Margaret Cuninggim Women's Center Upcoming Workshops
Spring 2021 Schedule
Leadership Skills – Wednesday, February 17th @ 12pm | Krystal Clark, Director of Employee Learning and Organizational Effectiveness
NOTE: All Work-Life Workshops are held via Zoom. For questions or accommodations, please contact Brianna Nesbitt at brianna.nesbitt@vanderbilt.edu. Sign up for the Women's Center Mailing List here.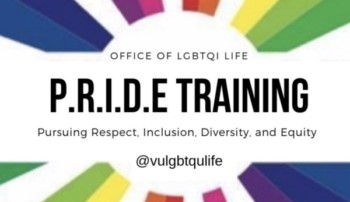 Upcoming P.R.I.D.E. Training
Spring 2021 Schedule
Feb 24th, 4:30pm – 8pm
April 7th, 10am – 2pm
Sign up here! The next training dates for the semester: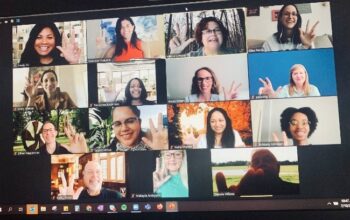 Upcoming 'Disrupting Everyday Bias' Sessions
Register for upcoming sessions via Oracle Learning here.
Feb 16th: 11am – 1pm CST
Mar 22nd: 9am – 11am CST
May 27th: 10am – 12pm CST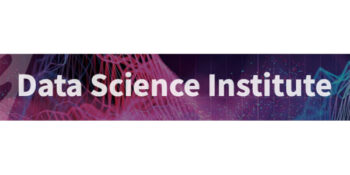 Data Science Workshops in February
Feb 17th: 12pm CST
Feb 24th: 12pm CST
NOTE: Multiple workshops are scheduled throughout the semester. For a full listing of Spring 2021 offerings, click here.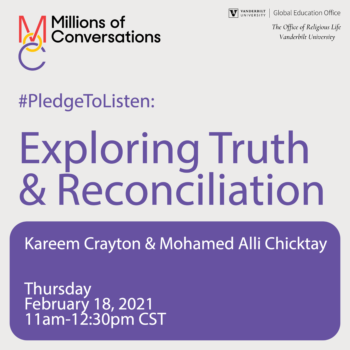 #PledgeToListen: Exploring Truth and Reconciliation
Feb 18th: 11am – 12:30pm CST
Learn more and register for the event here.
---
Virtual & Community Events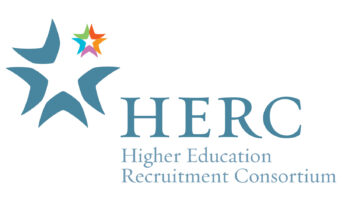 HERC Webinar Series Presents – Virtual Onboarding: From Compliance to Connection
Join HERC's panel of guest speakers, including Vanderbilt University's own Stacy Hatten, Assistant Director of Talent Operations & Support, in a discussion on making the shift to virtual onboarding. The event takes place February 25th from 10am – 11am PT. Learn more about the event and panelists here. Register for the event using this link.
---
Additional Learning Resources
FEATURED TALK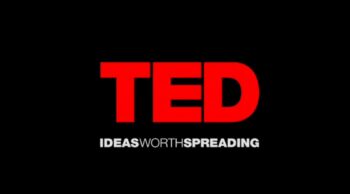 TED – Ideas Worth Spreading | Smash Fear, Learn Anything
Enjoy in less than 20 minutes!
From the EG conference: Productivity guru Tim Ferriss' fun, encouraging anecdotes show how one simple question — "What's the worst that could happen?" — is all you need to learn to do anything.
SUGGESTED READING
29 Ways to Boost Remote Employee Morale
(Niki Masters, Advanced Learning Institute)
Maintaining Staff Morale in A Remote Work Environment
(Perkbox)
How Inequity Is Showing up in Virtual Work Environments
(Guest Authors – Paria Rajai and Marlette Jackson, Culture Amp Blog)
RECOMMENDED LEARNING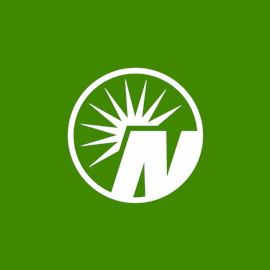 Fidelity Offerings: Professional Development & Online Live Courses
We know that many people have financial goals on their mind when beginning a new year. It's February and if you still looking for resources to help you make smart money moves, this is the perfect time to take advantage of Fidelity's education resources.
Visit your NetBenefits (see link below) homepage and click "Learn" to visit Fidelity's Learn Hub. Check out the featured topics and then scroll down to check out a host of on demand and live web workshops brought to you by Fidelity and Vanderbilt University including:
Create a Budget, Ditch Your Debt, and Start Building for the Future
Five Money Musts
Get a Handle on Your Current Student Loan Debt
Get Started and Save for the Future You
Identify and Prioritize Your Savings Goals
Invest Confidently for Your Future
Learn the Basics of When and How to Claim Social Security
Make the Most of Your Retirement Savings
Manage Unexpected Events and Expenses
Maximize Social Security in Your Retirement Strategy
Navigating Market Volatility
Organize, plan & own your future. Making Financial Health a Priority of Women
Prepare for the Reality of Health Care in Retirement
Preserving Your Savings for Future Generations
Quarterly Market Update
Take the First Step to Investing
Taking Control: 2 Ways to Start Feeling Good about your Finances
Turn Your Savings Into Retirement Income
Your College Savings Options
There's also a vast library of additional learning resources. All of these opportunities are FREE to you. Remember, you can log-in to Fidelity by visiting SkyVU at vanderbilt.edu/skyvu/ or visit netbenefits.fidelity.com.
---
Communicate & Share Your Ideas
Got content suggestions? We'd love to hear from you. Email us your questions, thoughts, suggestions or requests for the newsletter or workshops and trainings at ele@vanderbilt.edu. Continue to encourage your teams and colleagues to opt-in to Rooted in Learning. Also, please note that a Vanderbilt email address is required to subscribe.
Happy Learning!
The Employee Learning & Engagement Team