The Editor's Note
Hello,
Ice. Snow. Involuntary sliding down the driveway in your vehicle (some of us, at least 😊). What a month! February greeted us with an opportunity to celebrate Black History Month, which we've still been able to do, thanks to a wealth of virtual events and resources. Yet—it also gifted us a winter wonderland of sorts. I hope you've relished in the beauty of nature over the last week, and that you have managed to evade or somehow survive cabin fever.
Please enjoy our last Harlem Renaissance poetry selection by Gwendolyn Bennett called Street Lamps in Early Spring. Learn more about Bennett's life and legacy here.
Street Lamps in Early Spring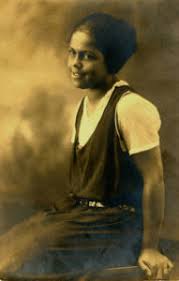 Night wears a garment
All velvet soft, all violet blue…
And over her face she draws a veil
As shimmering fine as floating dew
And here and there
In the black of her hair
The subtle hands of Night
Move slowly with their gem-starred light
---
Monday Inspiration
"Bringing the gifts that my ancestors gave, I am the dream and the hope of the slave." —  Maya Angelo, "Still I Rise"
---
Employee Learning & Engagement

Got A Few Minutes?
The Employee Learning and Engagement Team wants to hear from you! Click this link to let us know which workshops or learning experiences you'd be interested in. If anything is missing from the list, please share any additional ideas you have.
Thank you for your participation!
---
This Moment in America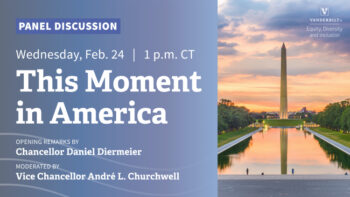 The Office for Equity, Diversity and Inclusion will be hosting a panel discussion on 2/24 aimed at hearing a wide array of insights for equity and inclusion in turbulent times.  The panel includes faculty, staff, and student leaders representing various identity groups and campus stakeholders to offer their personal and professional experiences of this "moment" in our nation's history in terms of racial division, politics, police violence, immigration, the COVID-19 pandemic, and more.
Please see the MyVU article. Register for the event here.
---
Campus Partner Opportunities
The Bishop Joseph Johnson Black Cultural Center's Black History Month Continues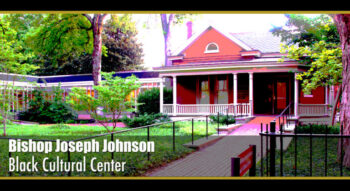 To learn more about daily and upcoming black history events for 2021, please visit: https://www.vanderbilt.edu/bcc/bhm-events/
NOTE: Multiple events are available to attend. Zoom links are listed on the website for virtual events.
Upcoming P.R.I.D.E. Training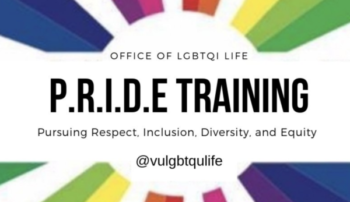 Spring 2021 Schedule
Feb 24th, 4:30pm – 8pm
April 7th, 10am – 2pm
Sign up here! The next training dates for the semester:
Upcoming 'Disrupting Everyday Bias' Sessions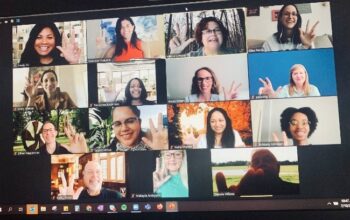 Register for upcoming sessions via Oracle Learning here.
Mar 22nd: 9am – 11am CST
May 27th: 10am – 12pm CST
Data Science Workshop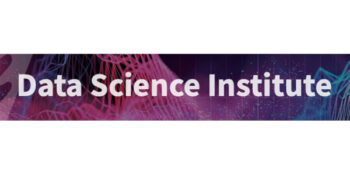 Feb 24th: 12pm CST
NOTE: Multiple workshops are scheduled throughout the semester. For a full listing of Spring 2021 offerings, click here.
---
Virtual & Community Events
HERC Webinar Series Presents – Virtual Onboarding: From Compliance to Connection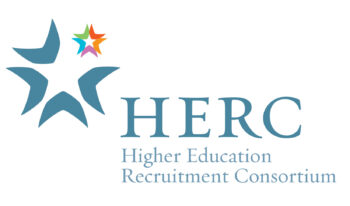 Join HERC's panel of guest speakers, including Vanderbilt University's own Stacy Hatten, Assistant Director of Talent Operations & Support, in a discussion on making the shift to virtual onboarding. The event takes place February 25th from 10am – 11am PT. Learn more about the event and panelists here. Register for the event using this link.
---
Additional Learning Resources
FEATURED TALK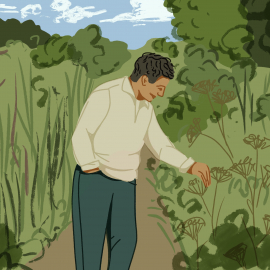 The Science of Happiness | Episode #85 – Why We're Drawn to Nature
Enjoy in less than 20 minutes!
When is the last time you spent time in nature? What impact did it have on you? It's amazing the amount of peace, mental clarity, or creativity one can find in the sound of a flowing brook, picking and tasting berries, or participating in activities like gardening or foraging. Discover what taking refuge outdoors can do for our brains in the latest episode of The Science of Happiness.
SUGGESTED READING
Racelighting: A Prevalent Version of Gaslighting Facing People of Color
(J. Luke Wood & Frank Harris, III, Diverse Issues in Higher Education)
How to Lead When Your Team Is Exhausted—and You Are, Too
(Merete Wedell-Wedellsborg, Ph.D., Harvard Business Review)
How to Beat Loneliness—and Make Friends—at Work
(Christine Liu, Harvard Business Review – *additional resources included)
RECOMMENDED LEARNING & RESOURCES
Fidelity Offerings: Professional Development & Online Live Courses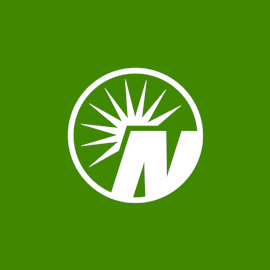 We know that many people have financial goals on their mind when beginning a new year. It's February and if you still looking for resources to help you make smart money moves, this is the perfect time to take advantage of Fidelity's education resources.
Visit your NetBenefits (see link below) homepage and click "Learn" to visit Fidelity's Learn Hub. Check out the featured topics and then scroll down to check out a host of on demand and live web workshops brought to you by Fidelity and Vanderbilt University including:
Create a Budget, Ditch Your Debt, and Start Building for the Future
Five Money Musts
Get a Handle on Your Current Student Loan Debt
Get Started and Save for the Future You
Identify and Prioritize Your Savings Goals
Invest Confidently for Your Future
Learn the Basics of When and How to Claim Social Security
Make the Most of Your Retirement Savings
Manage Unexpected Events and Expenses
Maximize Social Security in Your Retirement Strategy
Navigating Market Volatility
Organize, plan & own your future. Making Financial Health a Priority of Women
Prepare for the Reality of Health Care in Retirement
Preserving Your Savings for Future Generations
Quarterly Market Update
Take the First Step to Investing
Taking Control: 2 Ways to Start Feeling Good about your Finances
Turn Your Savings Into Retirement Income
Your College Savings Options
There's also a vast library of additional learning resources. All of these opportunities are FREE to you. Remember, you can log-in to Fidelity by visiting SkyVU at vanderbilt.edu/skyvu/ or visit netbenefits.fidelity.com.
Vanderbilt University Employee Perks Program
Increases Benefits Program with Over 302,000 Discounts for Employees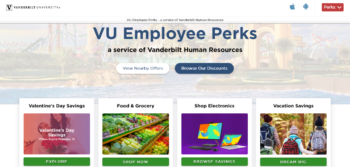 Vanderbilt University is excited to show our appreciation for faculty and staff by offering a discount program to help employees experience more with their earnings by partnering with Abenity, Inc., a leader in the employee engagement and loyalty field, to provide a private perks and discount program for our employees. The program offers employees a central, online location to find and discover new savings and perks offered to faculty and staff as a benefit of our employment.
The Vanderbilt University Perks Program gives employees access to over 302,000 local and national discounts, which can add up to over $4,500 in savings per employee. Exclusive discounts available to staff and faculty will include savings at Costco, Jiffy Lube, Sea World plus thousands of hotels, restaurants, movie theaters, theme parks, museums and other attractions nationwide. All previous Employee Discounts can now be found on the new Vanderbilt University Perks program under the Vanderbilt Exclusives tab.
For more information on how to create your free account, please visit:
https://hr.vanderbilt.edu/employee-appreciation/employee-perks.php
Sign up for HealthyU!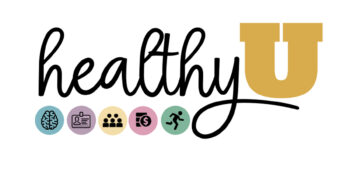 If you aren't already subscribed to the HealthyU quarterly newsletter, you don't want to miss out! For a healthy dose of information, resources, inspiration, or even delicious recipes, opt-in to the distribution list at wellbeing@vanderbilt.edu.
View the most recent edition here!
---
Help Us Reach 600 Subscribers!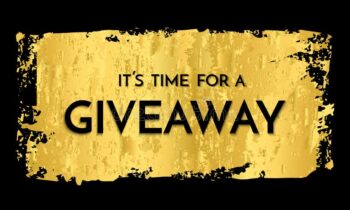 We previously celebrated reaching 500 subscribers for Rooted in Learning, thanks to your spreading the word. We are now getting closer to 600 subscribers and we need you to help us reach this goal. To celebrate this next milestone, we will have a giveaway prize for a random subscriber. Will it be you?! If you know someone who is new to the Vanderbilt community or who is not a current subscriber, encourage them to subscribe! They can email us at ele@vanderbilt.edu and type "Subscribe" in the subject line. Stay tuned for the winner to be announced in the coming weeks…
Communicate & Share Your Ideas
Got content suggestions? We'd love to hear from you. Email us your questions, thoughts, suggestions or requests for the newsletter or workshops and trainings at ele@vanderbilt.edu.
Happy Learning!
The Employee Learning & Engagement Team