Did you notice our new logo? We are so excited to share that the HR D&I Committee is now the Inclusion, Diversity, Equity, and Awareness (IDEA) Committee!
We are actively restructuring our group to welcome participation from staff members across all of the People & Business Services departments. We hope to grow IDEA to include even more people, viewpoints, and experiences so that we can all learn from each other and improve our workplace by putting intentional efforts toward inclusion, diversity, equity, and belonging at Vanderbilt!
If you would like to be involved with the IDEA Committee or drop in on one of our meetings to see what we're about, please reach out to committee chair, Courtney Vogelpohl at courtney.vogelpohl@vanderbilt.edu
Welcome Chancellor Diermeier!!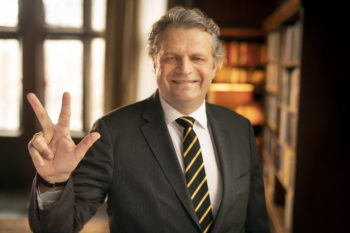 Vanderbilt's ninth chancellor, Daniel Diermeier, began his tenure on July 1, 2020. Learn more about our new chancellor by visiting: https://www.vanderbilt.edu/chancellor/
International Day of the World's Indigenous Peoples
In order to raise awareness of the needs of indigenous peoples, every 9 August commemorates the International Day of the World's Indigenous Peoples.
Did you know?
More than 86% of indigenous peoples globally work in the informal economy, compared to 66% for their non-indigenous counterparts
Indigenous peoples are nearly three times as likely to be living in extreme poverty compared to their non-indigenous counterparts.
Globally, 47% of all indigenous peoples in employment have no education, compared to 17% of their non-indigenous counterparts. This gap is even wider for women.
Ancestral Land Map:
Learn more about the people whose land on which we now live by searching for an address or a zipcode. This map is also a good way to begin the conversation/research of territory acknowledgment when appropriate https://native-land.ca/
This Land Podcast:
 This short series gives history and context to the recent Supreme Court case in which almost half of Oklahoma was deemed to be reservation land instead of state territory. https://crooked.com/podcast-series/this-land/
For the kiddos:
Molly of Denali is a PBS Kids show set in Alaska and follows 10-year-old Molly Mabray, an Alaskan Native vlogger from the fictional village of Qyah, and her family, friends Tooey Ookami and Trini Mumford, her Malamute Suki, and other residents. The PBS Kids site has episodes of the show but also activities and games that can help parents and kids fill some of these long summer hours. https://pbskids.org/molly
Want to learn more about Indigenous Peoples? Check out these resources: https://www.un.org/en/observances/indigenous-day/resources
Women's Equality Day

August 26th –
National Women's Equality Day 
commemorates the 19th Amendment to the Constitution, granting women the right to vote. In 1971, after much work, and at the urging of U.S. Representative Bella Abzug (D-NY), Congress designated August 26 each year as "Women's Equality Day." This day was selected to commemorate the passage of the 19th Amendment to the Constitution on August 26, 1920. This amendment granted women the right to vote.  This was the culmination of decades of effort by women suffragettes and other groups.  Their efforts dated back to the first women's rights convention in 1848 at Seneca Falls, New York. Celebrate this day in a number of ways. First, stop and celebrate the accomplishments made in gaining the right to vote, and towards equality for women. Women's rights groups suggest you continue to be involved in pursuing full and equal rights for women in all areas and in all issues.  For more information, visit: http://www.nwhp.org/resources/commemorations/womens-equality-day/
In The News
In an essay published on the day of his funeral, Representative John Lewis called for everyone to "continue to build union between movements stretching across the globe because we must put away our willingness to profit from the exploitation of others.
"Though I may not be here with you, I urge you to answer the highest calling of your heart and stand up for what you truly believe," he wrote. "In my life, I have done all I can to demonstrate that the way of peace, the way of love and nonviolence is the more excellent way. Now it is your turn to let freedom ring."  You can read more here:
Did You Know

August 28, 1963  – Martin Luther King Jr. delivered his famed "I Have a Dream" speech during the March on Washington for Jobs and Freedom.

August 6, 1965 – The Voting Rights Act outlaws the discriminatory literacy tests that had been used to prevent African Americans from voting. Suffrage is finally fully extended to African American women.
Eid Al-Adha
Eid al-Adha 2020 began on July 31st and ends on August 3rd.
Eid al-Adha is the Muslim holy day that honors the sacrifice Ibrahim (Abraham) was willing to make in obedience to God's command: the life of his beloved son Isaac. But when Ibrahim was about to sacrifice his son, God -impressed with Ibrahim's faith – provided a sacrificial ram in the boy's place. Muslims now celebrate this event by sharing a slaughtered animal in three parts: one part for themselves, one for their family, and the third part is given to the needy.
What We're Reading
We are reading a variety of books centering race and anti-racism, including
Vanderbilt Community Wellness Resources
DOS Community Wellness & Self-Care Resources Google Doc
An ongoing list of books, podcasts, movies, shows, fitness opportunities, and more! Please add to this list as you find new resources you want to share!
Peabody Weekly Wellbeing Newsletters
Peabody Office of Student Engagement & Well-Being has created a weakly newsletter with resources for self-care, reflection, and engagement.

August Diversity Awareness Calendar 
| | |
| --- | --- |
| All Month |  National Civility Month |
| August 3 |  Raksha Bandhan |
| August 9 |  International Day of the World's Indigenous People |
| August 12 |  International Youth Day |
| August 13 |  International Lefthanders Day |
| August 19 |  World Humanitarian Day |
| August 23 |  International Day for the Remembrance of the Slave Trade and its Abolition |
| August 26 |  Women's Equality Day |
| | |
We want to hear from you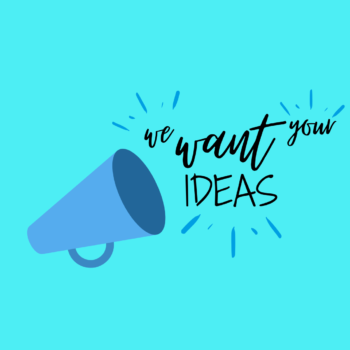 If you have any ideas, D&I stories, or updates that you would like to share please send them to yasmine.mukahal@vanderbilt.edu so that we can spotlight them in the newsletter!