Spring 2021 Program
Living in Common in the Precarious South(s) Spring 2021 Program
Building on our work in the Fall, our Spring Program will present a set of vibrant discussions that examine the consequences of social and historical inequities on the southern imaginary, as seen in art from Africa, Latin America, South Europe, South Asia, and the American South. The Spring Program continues to explore the potential for radical collaboration and togetherness across these disparate geographies.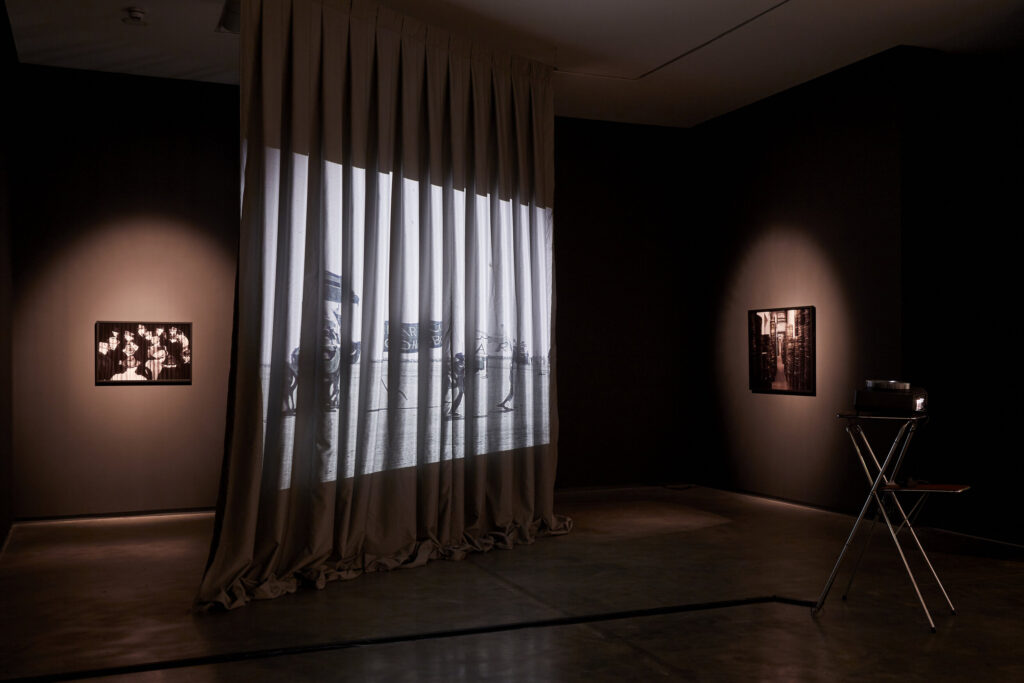 Completed:
Black Notations: Afro-American Composer Julius Eastman: Episodes 9 &10
These episodes center on the work of revolutionary composer and performer Julius Eastman. Two artist interventions will celebrate Eastman: a sound performance by Alejandro Acierto inspired by Eastman's "Gay Guerilla" and a concert by Vanderbilt Blair School of Music's Contemporary Music Ensemble featuring Eastman's "Stay On It." Professor Vesna Pavlovic and her photography students will document and create a visual record of the Eastman concert rehearsals. The webinar will discuss the lasting impact of Eastman's artistic contributions, the importance of his inclusion in classical music curriculums, and the relationship of Eastman's work to contemporary visual art.
Episode 9: Wednesday, April 7th, 10:00 AM CST
Speakers: 
Molly Barth, Associate Professor of Flute, Co-Chair of the Blair School Contemporary Music Ensemble, Vanderbilt University, Nashville, US
Sumanth Gopinath, Associate Professor of Music Theory, University of Minnesota, Minneapolis, US
Mathieu Kleyebe Abonnenc, Artist, Sète, France and French Guyana
Mary Jane Leach, Composer/Performer and Archivist, New York, US
Moderator: Joy H. Calico, Cornelius Vanderbilt Professor of Musicology and Professor of German Studies, Vanderbilt University, Nashville, US
Artist Intervention: alejandro t. acierto, Andrew W. Mellon Assistant Professor of Digital Art and New Media
Episode 10: Wednesday, April 14th, 8:00 PM CST
Artist Intervention: Vanderbilt University Blair School of Music's Contemporary Music Ensemble, co-chaired by Professors Molly Barth and Ji Hye Jung
Public Art–as Network(s) Between Dispersed Geographies: Episode 11
This episode will center on the work of globally-renowned Ghanaian artist, Ibrahim Mahama. A largescale art installation by Mahama at Fisk University will be accompanied by a webinar discussing the importance of site-sensitive art in local communities, as well as the societal changes that such works can trigger in the specific locality and beyond.
Episode 11: Wednesday, April 21st, 10:00 AM CST
Speakers:
Paul C. Taylor, W. Alton Jones Professor of Philosophy and Chair of the Philosophy Department, Vanderbilt University, Nashville, US
Cecilia Alemani, Director and Chief Curator of High Line Art and Artistic Director of the 59th Venice Biennale, New York, US
Elvira Dyangani Ose, Director of The Showroom, London, UK
Jamaal Sheats, Director and Curator of Galleries and Assistant Professor of Art, Fisk University, Nashville, US
Moderator: Marina Fokidis, 2020-21 EADJ Program Curator
Artist Intervention: Ibrahim Mahama, Tamale, Ghana
On Pigmented Futures: Episode 12
The final episode of "Living in Common in the Precarious South(s)" will look to the future of contemporary art, artistic activism, and racial justice with emerging artists and curators from around the world.
Episode 12: Wednesday, April 28th, 10:00 AM CST
Speakers:
Diana Campbell Betancourt, Artistic Director of Samdani Art Foundation and Chief Curator of the Dhaka Art Summit, Dhaka, Bangladesh
Kimberly Drew, Curator and Author, New York, US
Tabita Rezaire, Artist, Cayenne, French Guyana
Christian Nyampeta, Artist, New York, US
Moderator: Marina Fokidis, 2020-21 EADJ Program Curator