Fort Negley Descendants Project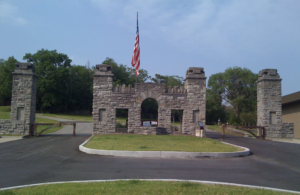 The Fort Negley Descendants Project is a digital archive of oral histories from the descendants of the enslaved and free blacks who built and defended Nashville's Civil War Fort Negley. The Project team conducts recorded interviews with the descendants of Fort Negley, edits the footage, enhances these videos with primary source materials found in local archives and online databases, and makes them available to the public. We will debut four new videos in 2020. We are currently transitioning the site to Omeka where we will be able to display all of the supplementary materials of the descendants interviewed, and are in the process of creating lesson plans for teachers K-16 to use with these videos to teach important topics in US history. We are looking for collaborators who would like to learn more about data curation and/or Omeka by working in the platform, or who are interested in digital pedagogy.
For more, check out our website or contact Angela.C.Sutton@vanderbilt.edu.