ICYMI: [A]I Heart You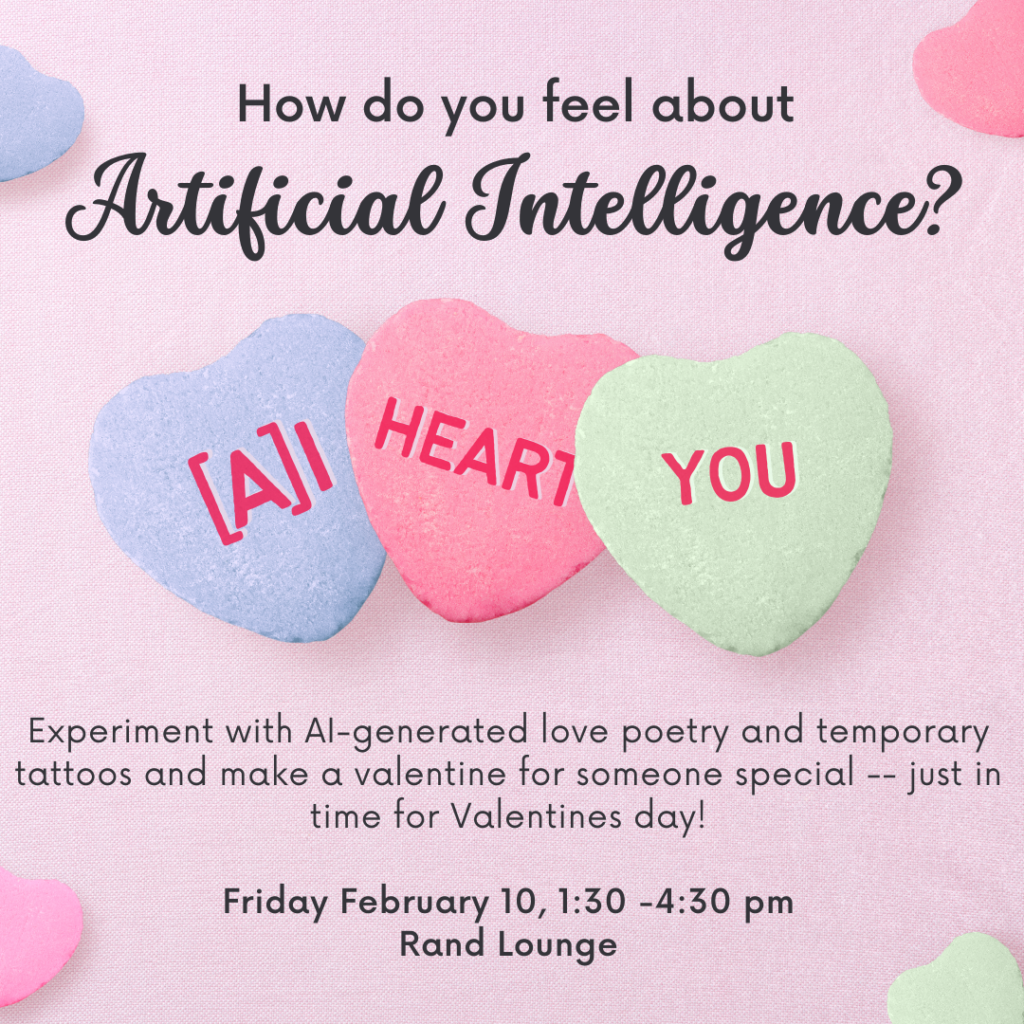 On February 10, the DH Center hosted an interactive AI generated Valentine's Day event in collaboration with the Curb Center for Art, Enterprise, and Public Policy, the Data Science Institute, the Vanderbilt Center for Languages, and the Robert Penn Warren Center for the Humanities. 
The event was a great success and generated great discussion, handmade valentines, and temporary tattoos—and featured the work of Vanderbilt poets Cara Dees, Didi Jackson, and Rick Hilles.
At this page, you can:
– Access a bibliography of poetry and resources from the event
– Submit your recommendations for love poetry or critical AI readings to include in the bibliography above
– Peruse some of the many AI tattoos participants created
– Watch a dramatic reenactment of a real conversation between a poet and an AI bot
Above:
Transcript of an exchange between poet Rick Hilles and a generative text AI, performed by Rick Hilles (reading the part of the computer) and poet Cara Dees (reading the part of Rick Hilles). The starting prompt given the AI: Do you know what free verse is? Can you write a love poem in free verse?
---
Below:
Samples of temporary tattoo images generated by event participants working with AI image generator Dall-E.