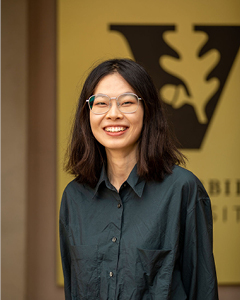 Yuting Mei
---
Hometown: Changzhou, Jiangsu, China
Educational background: Product Design, Huazhong University of Science and Technology
Why data science? I think it's cool to build and interpret statistical models to solve real-world problems.
Why did you choose Vanderbilt? I think faculty and students in Vandy are very nice and I want to explore a new environment which is different from my undergraduate school. So that's why I choose Vanderbilt.
What are your hobbies / what do you enjoy doing outside of work and academics? Watching movies and visiting art museum.
---