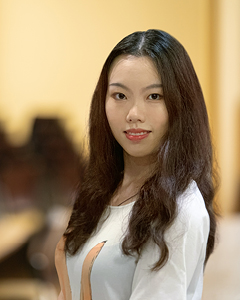 Weiqing Huang
---
What is your hometown? Nanjing, China
What is your educational background? Purdue University, double major in Computer Science and Applied Statistics, minor in Core Mathematics
What is your working experience? A 3-month data analysis internship in Nanjing, China. Worked on pre-processing data, database management and stock data analysis.
Why data science? It is fun to use data to figure out some invisible trends, and it is convenient to have computers do repeat work for us.
Why did you choose Vanderbilt? The setting of curriculum is comprehensive and practical. A lot of real-world case-studies or projects are included in the courses. Also, research projects linked to other industries are attractive.
What are your hobbies / what do you enjoy doing outside of work and academics? Movies, games, and food.
---