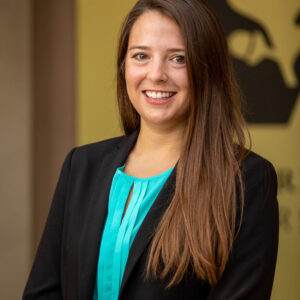 Sydney Simmons
---
Hometown: Chapel Hill, North Carolina
Educational background: Math/Government, Georgetown University
Work Experience: Worked at Morgan Stanley in Risk Management for 6 years
Why data science? I want to broaden my skill set that I have developed in my undergraduate education and my employment, both technical and soft skills, to be able to solve real-world problems using data science.
Why did you choose Vanderbilt? Vanderbilt's program offers everything that I was looking for in a graduate program, from the curriculum to the people. I was also very excited to move to Nashville!
What are your hobbies / what do you enjoy doing outside of work and academics? I like to run outside and go to workout classes. I like to watch TV and go to the movies, and I love to do puzzles – jigsaw, crossword, etc.
---