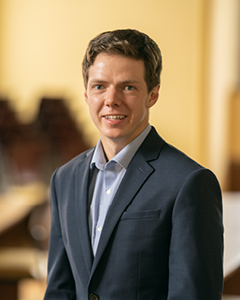 Donald Sengstack
---
Donnie Sengstack is a second year student in the Master's in Data Science Program at
Vanderbilt University. In the first year of the Master's Program he learned how to use R, Python,
and SQL to do advanced data analytics, statistical inference, and machine learning. In December
of 2016 he graduated from the University of Maryland, College Park with a Bachelor's degree in
Communications. He has also been a working standup comedian for the past eight years. His
diverse background makes him a uniquely skilled asset for any data science team.
---