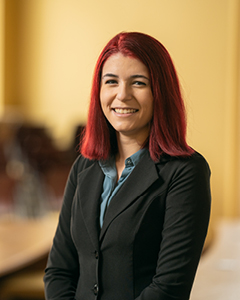 Ashley Eads
---
What is your hometown? Richardson, TX
What is your educational background? I have a BA in Business Administration and Psychology from Trinity University.
Why data science? I chose this data science program because I am interested in expanding the use of psychology beyond the realm of counseling and therapy, specifically in areas of organizational psychology, like how data gathered from employees could be used to create a more productive workspace at all levels of the company. Similarly, I believe data science can be used to enhance the effectiveness of many business processes, like improving the success of advertising campaigns or increasing operational efficiency in production.
Why did you choose Vanderbilt? I chose Vanderbilt because I was intrigued by the goal of their Data Science program to expand the use of data science beyond its traditional uses in math or computer science.
---