Vanderbilt to further offset carbon footprint by investing in solar energy projects through Clearloop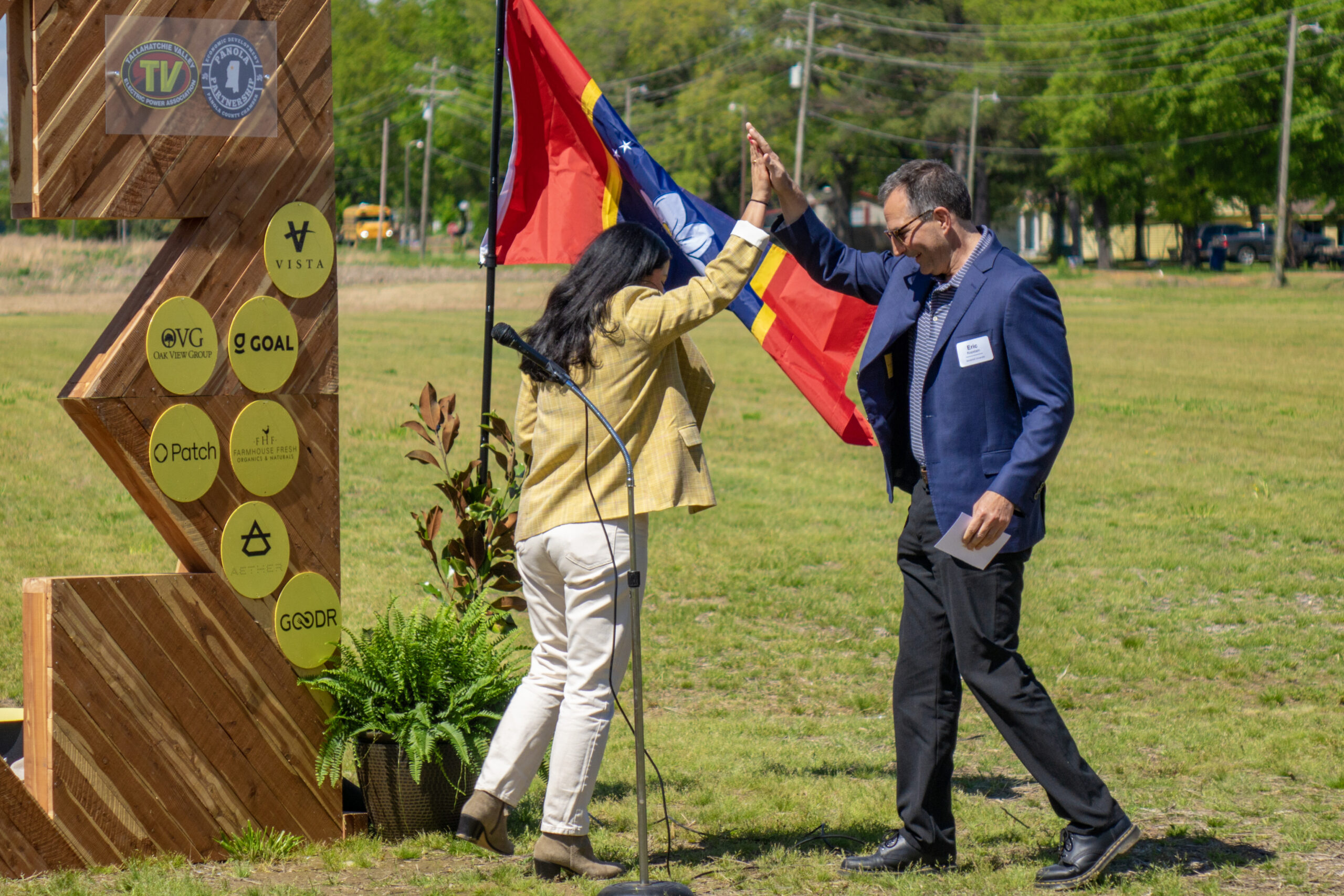 Vanderbilt University will further offset its carbon footprint by investing in the development of solar energy projects that will expand access to clean energy in the Southeast. A new, multiyear collaboration with Clearloop, a Silicon Ranch company, builds on Vanderbilt's commitment to powering its campus entirely through renewable energy and maintaining carbon neutrality.
Vanderbilt's investment will initially support a solar farm in Panola County, Mississippi, in the town of Batesville—a community at the intersection of the Mississippi Delta and the Appalachian foothills. This solar farm will provide access to clean energy to approximately 1,000 Panola County homes. Vanderbilt will receive the carbon offset credits for the life of this solar project, and it is expected to offset the university's entire carbon footprint for fiscal year 2021–22.
Two more solar farms are planned as part of Vanderbilt's collaboration with Clearloop.
"Our collaboration with Clearloop helps us multiply our environmental impact for years to come through visible investments that also bring economic development and health benefits to a community striving for innovation and opportunity," said Eric Kopstain, vice chancellor for administration. "While we reduce our carbon emissions through our work with Silicon Ranch on our TVA Green Invest projects, and now Clearloop, we're building a lasting legacy of clean energy access in the Southeast as we neutralize our remaining carbon footprint by investing in, and helping accelerate, a more equitable clean energy transition."
Vanderbilt joins more than 30 organizations from across the country that have committed to support the first three solar projects in Panola County. Combined, the three projects will prevent more than 1 billion pounds of carbon from entering the atmosphere and generate enough renewable, cost-effective energy to power approximately 3,000 homes annually.
Clearloop provides carbon solutions that help organizations decarbonize areas in the U.S. that are under-resourced and have historically experienced the most negative economic, health and wellness impacts from air pollution and energy. Clearloop helps spur investment in new solar projects in areas with the highest sun intensity, coupled with the opportunity to displace the most carbon and clean up the electrical grid in socioeconomically under-invested areas. This quantitative measurement is known as emissionality, an innovative process that Clearloop pioneered.
"We're beaming with pride to collaborate with Vanderbilt, a university known for its cutting-edge research and embrace of innovation, to not only cut their carbon footprint, but do so in a way that directly and intentionally invests in an equitable transition to a decarbonized economy," said Laura Zapata, co-founder and CEO of Clearloop. "We're not only putting the science of emissionality into action by directing Vanderbilt's investments to new solar projects in communities around the country where they can have the biggest carbon emissions reductions, but we're building lasting relationships with the Panola County community, and communities like it, as we work together to use this clean energy infrastructure investment to help extend Vanderbilt's reach. Vanderbilt is demonstrating climate and community leadership in action."
Vanderbilt and Clearloop are working to develop a student internship program and exploring research and curriculum opportunities. Clearloop will support Vanderbilt's academic and research mission with real-time data reporting and dashboards related to Clearloop's solar projects.
The collaboration with Clearloop is the latest of several clean energy initiatives Vanderbilt has undertaken.
The university recently "flipped the switch" on the 35-megawatt Vanderbilt I Solar Farm in Bedford County, Tennessee, which was first announced in 2020. The location will offset approximately 70 percent of the university's greenhouse gas emissions produced indirectly from electricity purchased from Nashville Electric Service and TVA. A planned second solar farm in Moore County, Tennessee, will supply enough renewable energy to mitigate the remaining 30 percent of emissions.
In 2021, Vanderbilt first achieved carbon neutrality decades ahead of its original 2050 goal by collaborating with Climate Vault, an award-winning nonprofit dedicated to reducing and removing emissions. Through Climate Vault's model, Vanderbilt has neutralized nearly 300,000 metric tons to date and will help stimulate innovation in carbon removal technologies that eliminate historical emissions in our atmosphere—an essential step to slowing and reversing climate change.