Vanderbilt Divinity School expansion features water, wood and light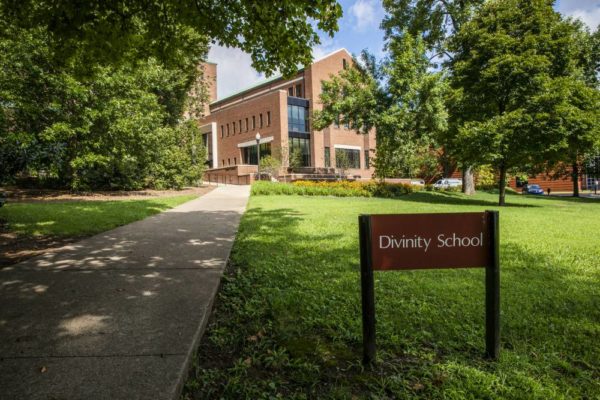 Faculty, staff, students and friends gathered at the Vanderbilt Divinity School to witness the dedication and ribbon cutting for the school's much anticipated new expansion.
The $11.5 million three-year renovation project includes a 13,641-square-foot addition that is fully accessible and awash with natural light. The three-story addition has five new classrooms with smart technology, expanded and updated conference rooms, renovated office space, a new multi-faith chapel and a terrace for quiet reflection. Making use of repurposed materials and other environmental features, it is projected to achieve LEED silver certification.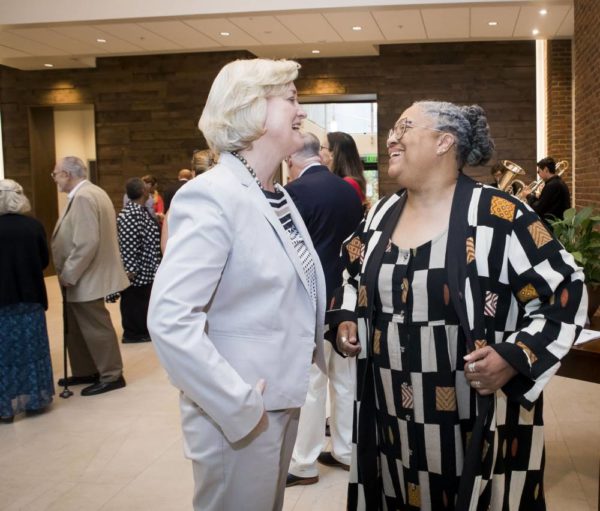 The new spaces were designed by Gilbert, McLaughlin, Casella Architects, and Orion Building Corporation served as construction manager.The E. Rhodes and Leona B. Carpenter Foundation helped launch the renovation with a $2.8 million gift. The new addition will be known as the E. Rhodes and Leona B. Carpenter Foundation Wing. The foundation's previous support of the Divinity School includes creating scholarships, endowing faculty chairs and the establishment of the Carpenter Program in Religion, Gender and Sexuality.
"For decades the Vanderbilt Divinity School has exemplified our university's mission of service while shaping ministry and bringing about social justice," said Interim Chancellor and Provost Susan R. Wente. "In these new inviting and welcoming spaces people will be able to engage in civil dialogue and discourse and learn how to become more engaged citizens. I can think of nothing more important that we need to be doing together."
This is the first renovation of the Divinity School since 1960, and in recent years it became clear the building no longer met the university's standards for teaching or its goals for inclusivity and collaboration.
One of the most significant changes to the facility is the creation of an accessible and distinguishable main entrance and lobby fronting 21st Avenue. This ingress facilitates the school's mission to serve as a welcoming gathering place for the community, regardless of faith or creed.
The renovation is part of a 10-year plan to provide accessible spaces, innovative classrooms and welcoming spaces for dialogue, scholarship and reflection.
Read the MyVU story here.