Vote for Vanderbilt's Park(ing) Day Park!
Want to vote for Vanderbilt University's Park(ing) Day Park? You can vote by liking the Vanderbilt photo on the Nashville Civic Design Center facebook page!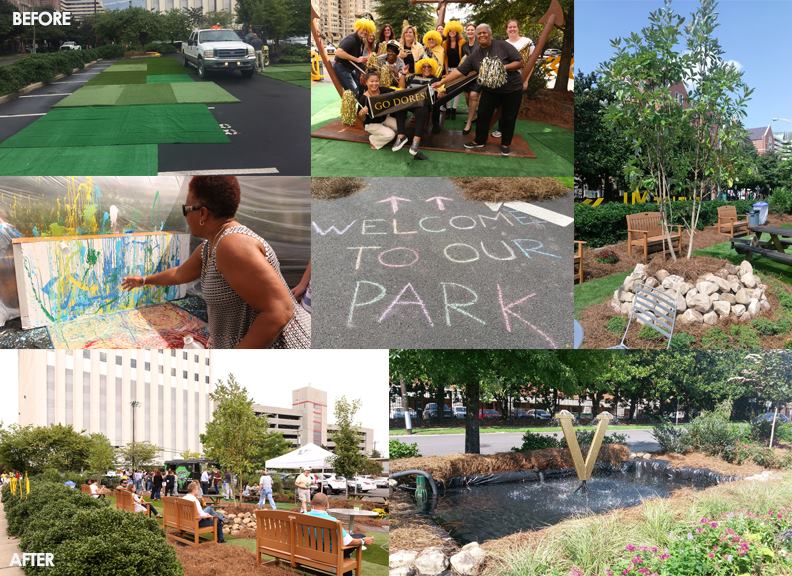 Vanderbilt staff and students converted 17 parking spaces into one pop-up park to allow the community to envision the possibilities of transforming a small footprint of underutilized space to serve the needs of the community. The goal was to create a space that was inviting, community driven, functional, sustainability focused, and fun. All materials and plants were re-used or planted on Vanderbilt's campus after the event. Staff built the water feature and anchor hammock stand.