Online Modules
Modules for students entering Spring 2024 are set to launch to Vanderbilt email addresses on January 5, 2024 with a deadline of completion set as January 29, 2024.
Please monitor your Vanderbilt email address for a series of communications outlining your specific online module requirements, access information, and deadlines. 
Vanderbilt devotes considerable resources to assisting students in making intelligent choices regarding their health and safety, as well as the health and safety of other students and the larger Vanderbilt community. Among these resources are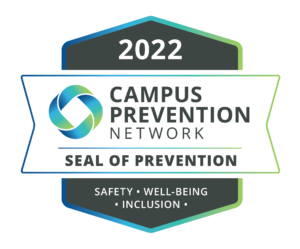 online education programs designed to provide critical information about our community's expectations. Vanderbilt partners with Vector, a leader in online prevention education, to house our module program. Vanderbilt is a Campus Prevention Network Seal of Prevention honoree and takes pride in the proactive learning we require students to engage with before their arrival as new students. More information about each of the online education programs is included below. Please click on the program name for a detailed description and access instructions. If you have questions about the modules below, please consult our Frequently Asked Questions page. If you still need further assistance, please email sacompliance@vanderbilt.edu.
For assistance accessing these modules due to a medical condition, please contact Student Affairs Compliance at sacompliance@vanderbilt.edu or Student Access at disabilityservices@vanderbilt.edu. If you are experiencing any issues accessing the Sexual Assault Prevention, AlcoholEdu for College, Protecting Youth, Diversity, Equity, & Inclusion for Students, Health and Safety Awareness at VU, and Vanderbilt's Community of Honor modules, please open a Vector support ticket.
Entering Undergraduate Students
All incoming first-year and transfer students are required to complete the modules outlined below by the deadlines listed in the emails they receive from Student Affairs. Please note that emails will be sent to students' Vanderbilt email address from @safecolleges.com when the modules are available to be completed. The subject line is "Mandatory Be Smart-Be Safe Modules to Complete."
Entering Graduate/Professional Students
Incoming graduate and professional students are required to complete the modules they are assigned by the deadlines listed in the emails they receive from Student Affairs. Please note that emails will be sent to students' Vanderbilt email address from @safecolleges.com when the modules are available to be completed. The subject line is "Mandatory Be Smart-Be Safe Modules to Complete."
Additional Resources for All Students (Optional)
Parents