sports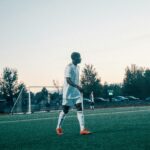 Nov. 22, 2023—In this new post by Matthew Lybeck ('25), read about how recent changes to the National Collegiate Athletic Association's name, image, and likeliness profitability rules have allowed opportunities to quickly spread from college athletics to high school athletics in many states, and the impact new rules and laws may have on high school athletics.
---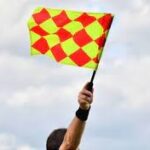 Nov. 13, 2023—This post by Benjamin Dias ('25) discusses how technological improvement has given birth to greater social scrutiny of referee performance. Beyond replay review, Sports Governing Organizations like the National Football League, National Basketball Association, and Major League Baseball have implemented various camera angles, dedicated replay officers, and trained rules analysts to ensure each game complies with official rulebooks. Still, errors occur. While sports fans and players alike call upon SGOs to replace core referee functions with Artificial Intelligence to improve officiating accuracy, this post cautions against rapid integration out of concern for three distinct categories of legal ramifications.
---
Jul. 28, 2023—Lucy McAfee | 25 Vand. J. Ent. & Tech. L. 783 (2023). The Horseracing Integrity and Safety Act (HISA) has undergone several unsuccessful changes over the past decade in an effort to change how horseracing is regulated. After Congress successfully passed HISA in 2020, several lawsuits were filed to stop HISA from going into effect....
---