May 2023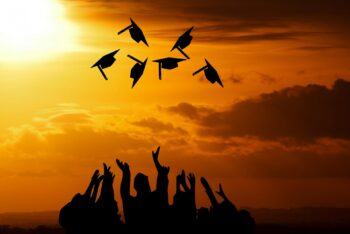 The end of the academic year is upon us! We have much to celebrate in Cancer Biology – graduations, outstanding papers, and prestigious awards earned by our exceptional trainees and highlighted in the newsletter below. Please take a moment to congratulate our trainees on their accomplishments this year!
Looking ahead, our second-year students are preparing for their qualifying exams, so if you see them in the hall, please check in with them and offer words of encouragement (or coffee, which may be even more appreciated!).
We are already looking forward to the next academic year and welcoming our next class of Cancer Biology graduate students. Please be on the lookout for introductions to the new students in an upcoming newsletter. In the meantime, I hope you can get outside and enjoy the beautiful weather!
Best,
Rachelle Johnson, PhD
Associate Professor of Medicine
---
Faculty Spotlight: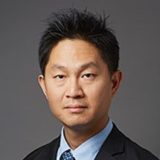 Tae Kon Kim, MD, PhD
Assistant Professor of Medicine
Hematology/Oncology Division
Dr. Kim received his M.D. from Seoul National University (Seoul, South Korea) and a Ph.D. in immunology at the University of Texas, MD Anderson Cancer Center. He completed his residency in medicine at the University of Miami and his fellowship training in hematology/oncology at Yale University. His lab studies the role of unique immune checkpoint molecules on immune evasion in leukemia. In addition, they are researching how these immune checkpoint molecules regulate graft-versus-host disease after allogeneic stem cell transplantation. In addition to dissecting mechanisms of action and how these checkpoint molecules are involved in immune evasion in leukemia and graft-versus-host disease, he would like to develop therapeutic strategies by manipulating these molecules. His lab tests their  questions using several different leukemia models and immune-reconstituted patient-derived xenografts (humanized mice). They have multiple different hybridomas and several genetically modified animals to study the role of immune checkpoint molecules in cancers, including leukemia. They also carry out mouse bone marrow transplant models to study the role of immune checkpoint molecules in graft-versus-host disease. In his free time, Dr. Kim likes to play golf and has started to learn the art of fencing with his daughters. Read his recent publication here.
Staff  Spotlight: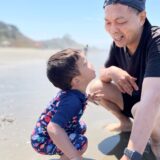 Jinming Yang, PhD
(Richmond Lab)
Dr. Yang and his team members in the Richmond lab have recently published their research in bioRxiv titled, "CXCR2 expression during melanoma tumorigenesis controls transcriptional programs that facilitate tumor growth." They have provided novel mechanistic insight revealing how the loss of Cxcr2 expression/activity in melanoma tumor progenitor cells results in reduced tumor burden and the creation of an anti-tumor immune microenvironment. This mechanism entails an increase in expression of the tumor suppressive transcription factor, Tfcp2l1, along with alteration in the expression of genes involved in growth regulation, tumor suppression, stemness, differentiation, and immune modulation. These gene expression changes coincide with a reduction in the activation of key growth regulatory pathways, including AKT and mTOR. Outside the lab, Dr. Yang enjoys spending time with his wife, children, and grandchildren and playing basketball. Read more here.
Graduate Student Spotlight: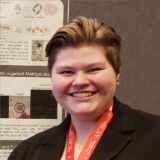 Jess J. Roetman, BS
(Philip Lab)
T cells have enormous potential to elicit anti-tumor responses; however, T cells are often dysfunctional in tumors. Using a clinically relevant liver cancer mouse model, we previously demonstrated that tumor-specific T cells (TST) rapidly become dysfunctional after entering liver lesions. We hypothesized that peripheral tolerance mechanisms, which prevent autoimmunity against self-antigens, drive T-cell dysfunction in premalignant lesions. To test this, we compared self-specific T cell (SST) responses against a liver self-antigen with TST responses against a liver tumor neoantigen. We found that both SST and TST rapidly lost effector function in the liver; however, TST persisted in high numbers while SST failed to persist. To determine whether the oncogenic transformation of hepatocytes promoted T cell persistence, we generated a novel model in which both liver self-antigen and tumor neoantigen were expressed in premalignant hepatocytes. Both SST and TST rapidly became dysfunctional upon encountering their cognate antigen, the liver; however, only TST persisted while SST quickly disappeared. In addition, we found that SST and TST were rapidly activated and initially proliferating, and they underwent apoptosis at similar rates. However, SST exited the cell cycle and began decreasing in number after a few cell divisions, while TST continued to divide and increase in number. By dissecting the determinants of CD8 T cell function and persistence in response to self and non-self-tumor antigens, these studies could inform strategies to boost anti-tumor CD8 T cell responses in cancer patients. Jess plans to use the skills developed in her PhD education to begin a career in medical writing. When pipettes are not in hand, Jess enjoys cross stitching and embroidery, reading fiction novels, and playing with cats Michelle and Ted.
---
Program in Cancer Biology Faculty and Trainee News and Research: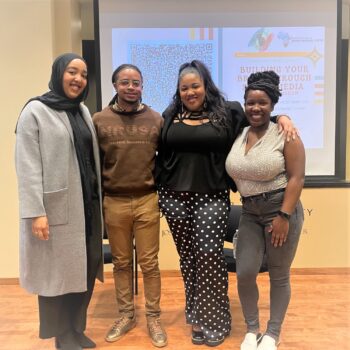 Ebony Hargrove-Wiley, BS (Fingleton Lab)
Ebony is the Vice President of the Organization of Black Graduate and Professional Students; she has organized academic and professional events for their affiliated members at Vanderbilt University. Her final event for the academic year, the "Building your Brand through Social Media" panel, was a great success and prompted a very informative discussion! Thank you to the panelist who participated in this event, Dr. Heather K. Beasley, Tesay Yusuf and Tunde Smith!
Ebony is also grateful for receiving the NSF Graduate Research Fellowship and Graduate School Professional Development and Training Grant. She appreciates the Vanderbilt University Graduate School for recognizing the accomplishments of its students at the inaugural Honors Banquet.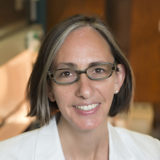 Kimryn Rathmell, MD, PhD, MMHC, chair of the Department of Medicine at Vanderbilt University Medical Center, is one of four Vanderbilt University faculty members elected this year to the American Academy of Arts & Sciences. Dr. Rathmell is internationally recognized for her molecular biology research in the pathogenesis of kidney cancer, nationally funded large-scale genomic studies of cancer, and clinical investigations that have brought new biomarkers, imaging modalities and life-saving therapies to patient care. She is also nationally known for advocating physician-scientist training, championing support of kidney cancer research, and developing policies that address drug shortages and conflicts of interest in scientific publishing in equitable ways. Read more here.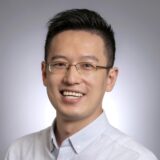 Chi Yan, PhD
Assistant Professor (Richmond Lab)
Dr. Yan is thrilled to hear that the application for "A Correlative Study for Predicting Response in Patients Receiving Rigosertib plus Trametinib in Metastatic Melanoma Refractory to Immune Checkpoint Blockade (ICB)" has been accepted. He has been selected as the Vanderbilt University Early-Career Scientist nominee for the 2024 Takeda Innovators in Science Award – Cancer Immunology. This Phase II clinical trial of rigosertib (a RAS-pathway inhibitor) for ICB-resistant melanoma at Vanderbilt University is a home-grown, bench-to-bedside study. The Richmond lab proposed parallel correlative biomarker and mechanism discovery studies.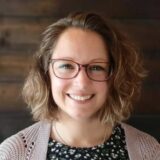 Kathleen DelGiorno, PhD
Assistant Professor, Department of Cell & Developmental Biology
Dr. DelGiorno recently wrote a commentary on this journal published in Cancer Research titled, CD73 Is a Critical Immune Checkpoint in a Molecular Subtype of Pancreatic Cancer. Her research in molecular stratification of patients with pancreatic ductal adenocarcinoma (PDAC) has the potential to guide clinical decision-making for therapeutic intervention. Investigating mechanisms by which different molecular subtypes of PDAC form and progress will improve patient responses to existing therapies and aid in identifying new, more specific therapeutic approaches. In this issue of Cancer Research, Faraoni and colleagues identified CD73/Nt5e-generated adenosine as a mechanism of immunosuppression, specifically in pancreatic ductal–derived basal/squamous-type PDAC. Using genetically engineered mouse models targeting key genetic mutations to pancreatic acinar or ductal cells and an array of experimental and computational biology approaches, the authors found that adenosine signaling through receptor ADORA2B induces immunosuppression and tumor progression in ductal cell–derived tumors. These data demonstrate how molecular stratification of PDAC in combination with targeted approaches may enhance patient responses to therapy in this deadly cancer.
---
The Department of Medicine announced the results of the 2023 National Resident Matching Program (NRMP) Match. The Internal Medicine Residency Program successfully matched its full allotment of 45 categorical residents, which includes seven American Board of Internal Medicine (ABIM)/Harrison Society Research Pathway residents and five preliminary interns. In addition, in collaboration with the departments of Pediatrics, Neurology and Physical Medicine & Rehabilitation (PM&R), the department recruited six Medicine-Pediatrics residents, seven Neurology residents and four PM&R residents. Our program members are matched below: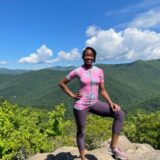 Courtney Edwards, PhD, MD
(Johnson and Winder Lab)

Dr. Edwards has been at Vanderbilt for seven years in the MSTP. She is thankful for her PhD adviser, Rachelle Johnson, PhD. "She has been a great role model and has made me a better scientist," said Edwards, who opened her Match envelope on stage in Langford Auditorium before her classmates, faculty, friends and family. Edwards announced that she would be continuing her training at Johns Hopkins.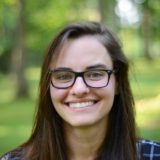 Margaret "Maggie" Axelrod, PhD, MD
(Balko Lab)
Dr. Axelrod will continue her career at the Barnes-Jewish Hospital in the Pathology-Anatomic and Clinical department.
CONFERENCES OF INTEREST:
Cell Dynamics Symposium May 18-19. Hosted by the Department of Cell and Developmental Biology. Register here.
VICC 24th Annual Scientific Retreat. "Emerging Technology in Cancer Research." May 23. Please encourage your students and trainees to register and present posters.
2023 ASPIRE Annual Career Symposium. The BRET Office of Career Development's ASPIRE Program will host its annual Career Symposium, "A Kaleidoscope of Biomedical Science Careers." Jun 2 from 9:00 am to 4:00 pm. Register here. 
2023 Diversity in Gastroenterology, Diabetes, and Cancer Symposium, sponsored by the Vanderbilt DDRC, DRTC, GI SPORE and Meharry Medical College. Friday, June 9, from 8 am to 2:30 pm in 202 Light Hall.
2023 Southeast Immunology Symposium (SIS). SIS will be held in the Student Life Center at Vanderbilt University on June 12-13, 2023, from 9:00 am to 6:00 pm. Vanderbilt trainees will be reimbursed for their registration; please enter the PROMO CODE "VU2023SIS." Faculty Registration 
Trainee Registration 
Federation of Clinical Immunology Societies- FOCIS 2023 Annual Meeting. June 20-23, 2023. Boston, MA. Register here
5th Annual SITC Woman in Cancer Immunotherapy Network (WIN) Leadership Institute. Virtually August 9th-10th. In-person, Sept. 28th-29th in Chicago, IL. Register here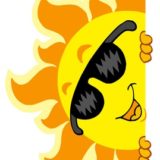 RECENT VANDERBILT FACULTY AND TRAINEES PUBLICATIONS:
Modeling collective cell behavior in cancer: Perspectives from an interdisciplinary conversation Kathleen DelGiorno, et al. Cell Systems,2023 Apr 19;14(4):252-257.
Ferrying Oncologists Across the Chasm of Interpreting Biomarker Testing Reports: Systematic Support Needed to Improve Care and Decrease Disparities. West HJ, Lovly CM.JCO Oncol Pract. 2023 Mar 28:OP2300010.
Immunogenicity in renal cell carcinoma: shifting focus to alternative sources of tumor-specific antigens. Wolf MM, Rathmell WK, de Cubas AA. Nat Rev Nephrol. 2023 Mar 27.
Sexual dimorphism in reactive oxygen species production and a role for integrin α1β1 in estrogen receptor α and β expression in articular cartilage. Black AL, Haskins J, Pozzi A, Clark AL. J Orthop Surg Res. 2023 Mar 6;18(1):170.
Immunometabolism at the crossroads of obesity and cancer-a Keystone Symposia report. Cable J, Rathmell JC, Hong HS, et al. Acad Sci. 2023 Mar 24.
A Case Study of Dysfunctional Nicotinamide Metabolism in a 20-Year-Old Male. DeBalsi KL, Hamid R, et al. Undiagnosed Diseases Network; Metabolites. 2023 Mar 8;13(3):399.
Metabolic programming and immune suppression in the tumor microenvironment. Arner EN, Rathmell JC. Cancer Cell. 2023 Mar 13;41(3):421-433.
Niche tension controls exosome production. Dawson TR, Weaver AM. Nat Cell Biol. 2023 Mar;25(3):377-378.
Metabolic programming and immune suppression in the tumor microenvironment. Arner EN, Rathmell JC. Cancer Cell. 2023 Feb 9.
Functional Overlap of Inborn Errors of Immunity and Metabolism Genes Define T Cell Immunometabolic Vulnerabilities. Patterson AR, Steiner KK, Fisher EL, Rathmell JC, et al. bioRxiv. 2023 Jan 24:2023.
Comprehensive isolation of extracellular vesicles and nanoparticles  Qin Zhang, Dennis K. Jeppesen, James N. Higginbotham, Jeffrey L. Franklin, Robert J. Coffey. Nature Protocols Mar 13 2023.
Non-Oncogene Addiction of KRAS-Mutant Cancers to IL-1β via Versican and Mononuclear IKKβ. Spella M, Yull FE, Blackwell TS, et al. Cancers (Basel). 2023 Mar 20;15(6):1866.
Golgi organization is a determinant of stem cell function in the small intestine. Scharaw S, Das S, Goldenring JR, Coffey RJ, et al. bioRxiv. 2023 Mar 24:2023.03.23.533814.
Interleukin-23 receptor signaling impairs the stability and function of colonic regulatory T cells  Justin Jacobse, Rachel E Brown, Jennifer M Pilat, Sarah P Short, Keith T Wilson, Yash A Choksi, Christopher S Williams, Ken S Lau, Jeremy A Goettel. Cell Rep. 2023 Feb 17;42(2):112128.
Select HDAC Inhibitors Enhance Osteolysis and Bone Metastasis Outgrowth but Can Be Mitigated With Bisphosphonate Therapy. Clements ME, Holtslander L, Johnson JR, Johnson RW. JBMR Plus. 2023 Jan 25;7(3):e10694.
Nanoparticle STING Agonist Reprograms the Bone Marrow to an Antitumor Phenotype and Protects Against Bone Destruction. Florian DC, Fischer MA, Savona MR, Rhoades JA, Wilson JT, et al. Cancer Res Commun. 2023 Feb 8;3(2):223-234.
Rare immune-related adverse events in patients with melanoma: incidence, spectrum, and clinical presentations. Park BC, Balko JM, et al. Oncoimmunology. 2023 Mar 8;12(1):2188719.
Peripheral T-cell receptor repertoire dynamics in small cell lung cancer. Balbach ML, Axelrod ML, Balko JM, Lim L, Guo J, et al. Transl Lung Cancer Res. 2023 Feb 28;12(2):257-265.
Nucleophosmin plays a role in repairing DNA damage and is a target for cancer treatment. Sekhar KR, Freeman ML. Cancer Res. 2023 Mar 6:CAN-22-3631.
Learning cell identity in immunology, neuroscience, and cancer. Edina S, Ihrie RA, Irish JM. Semin Immunopathol. 2023 Jan;45(1):3-16.
Interleukin-23 receptor signaling impairs the stability and function of colonic regulatory T cells. Jacobse J, Brown RE, Li J, Pilat JM, et al. Cell Rep. 2023 Feb 17;42(2):112128.
CALENDAR OF EVENTS VANDERBILT:
Medical Grand Rounds Livestream
Student Center for Social Justice & Identity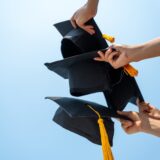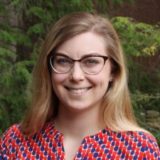 Rachel Brown, PhD, MD,
(Williams Lab)
Dr. Brown will continue her training in the Internal Medicine department at the Vanderbilt University Medical Center. Dr. Brown is a recipient of the  ABIM/Harrison Society award.
Bradley Reinfeld, PhD, MD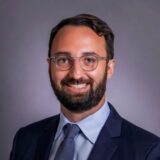 (Rathmell Lab)
Dr. Reinfeld will be joining UCLA Medical Center in Internal Medicine.
---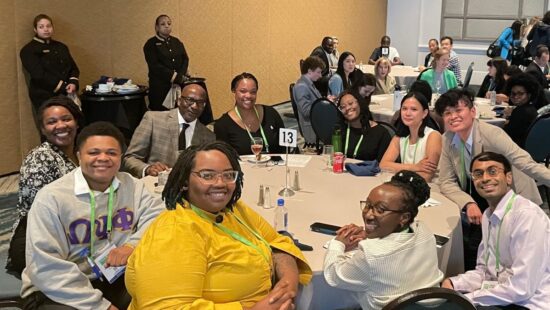 Dominique Parker  (Rhoades Lab) attended the AACR Annual Meeting as a 2023 Minority Scholars in Cancer Research awardee to present her research on EphA2 induced osteolytic bone metastasis in breast cancer. Additionally, Dominique participated in the 18th Annual Undergraduate Student Caucus and Poster Competition as a judge. This experience enabled her to network with talented students and leading scientists in academia and industry. Dominique received great feedback on her project, and cannot wait to incorporate the new ideas generated from the conference. The Graduate School Travel Grant and the Minority Scholars in Cancer Research Award provided the funding for the travel to the conference.

P. Brent Ferrell, MD is leading one of five projects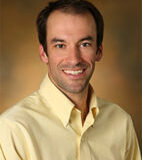 selected by the 2022 NIBR (Novartis Institutes for BioMedical Research) Global Scholars Program. He will receive $1 million over three years to support studies of clonal hematopoiesis of indeterminate potential (CHIP) — aging-associated changes in the blood that increase an individual's risk for blood cancers and cardiovascular, lung and kidney disease. Read more here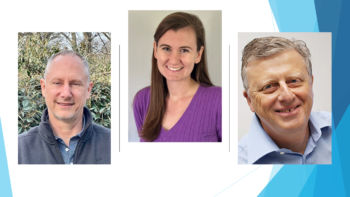 Darren Tyson PhD, Sarah Maddox Groves PhD and Vito Quaranta MD
The team has published their research in Cancer (Basel) titled,
" Involvement of Epithelial-Mesenchymal Transition Genes in Small Cell Lung Cancer Phenotypic Plasticity". Small cell lung cancer (SCLC) is an aggressive cancer recalcitrant to treatment, arising predominantly from epithelial pulmonary neuroendocrine (NE) cells. Intratumor heterogeneity plays critical roles in SCLC disease progression, metastasis, and treatment resistance. At least five transcriptional SCLC NE and non-NE cell subtypes were recently defined by gene expression signatures. Transition from NE to non-NE cell states and cooperation between subtypes within a tumor likely contribute to SCLC progression by mechanisms of adaptation to perturbations. Therefore, gene regulatory programs distinguishing SCLC subtypes or promoting transitions are of great interest. Here, we systematically analyze the relationship between SCLC NE/non-NE transition and epithelial to mesenchymal transition (EMT)-a well-studied cellular process contributing to cancer invasiveness and resistance-using multiple transcriptome datasets from SCLC mouse tumor models, human cancer cell lines, and tumor samples. The NE SCLC-A2 subtype maps to the epithelial state. In contrast, SCLC-A and SCLC-N (NE) map to a partial mesenchymal state (M1) that is distinct from the non-NE, partial mesenchymal state (M2). The correspondence between SCLC subtypes and the EMT program paves the way for further work to understand gene regulatory mechanisms of SCLC tumor plasticity with applicability to other cancer types. Our analysis of multiple transcriptome datasets, including single-cell data from human and mouse SCLC tumors, consistently showed that an extreme epithelial state corresponds to the SCLC-A2 subtype, whereas two NE subtypes, SCLC-A and SCLC-N, have significant expression of a subset of mesenchymal genes, with surprisingly limited overlap with the mesenchymal genes highly expressed in non-NE cells. Our work reveals a previously unknown connection between an EMT program and a specific SCLC subtype and an underappreciated divergence of EMT trajectories contributing to the SCLC phenotypic heterogeneity. These results shed light into molecular systems' mechanisms underlying plasticity and progression of SCLC.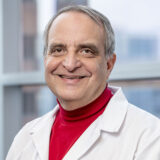 James Goldenring MD, PhD
Dr. Goldenring is the Paul W. Sanger Professor of Experimental Surgery at Vanderbilt University Medical Center, and has been honored by the American Gastroenterological Association for making significant contributions to understanding gastrointestinal disease. And has also received the Horace W. Davenport Distinguished Lectureship by the society's Gastrointestinal and Liver Physiology Section in recognition of his group's significant contributions to understanding the development of gastric cancer and other GI diseases. Dr. Goldenring said. "I am truly humbled to receive this award from the APS, which really recognizes the efforts of so many trainees and collaborators who contributed immeasurably to this work over the years. Read More. 
Last Friday, 189 students graduated from Vanderbilt University School of Medicine:
104 Doctors of Medicine
8 Doctors of Audiology
2 Masters of Education of the Deaf
19 Masters of Science in Speech-Language Pathology
8 Masters of Genetic Counseling
6 Masters of Science in Applied Clinical Informatics
7 Masters of Science in Clinical Investigation
5 Masters of Medical Physics
30 Masters of Public Health
---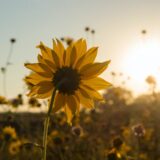 Have you received an award, a paper published or any other good news you would like to celebrate with our community? If so, please e-mail: kerry.w.vazquez@vanderbilt.edu. Newsletter header photo credit to Dr. Anna Vilgelm, "DNA Comets."  Articles and Pictures credit to VU and VUMC. All other photo credit to unsplash.
Vanderbilt University is committed to principles of equal opportunity and affirmative action.
Vanderbilt®, Vanderbilt University®, V Oak Leaf Design®, Star V Design® and Anchor Down® are trademarks of The Vanderbilt University. ©2023 Vanderbilt University. All rights reserved.