May 2022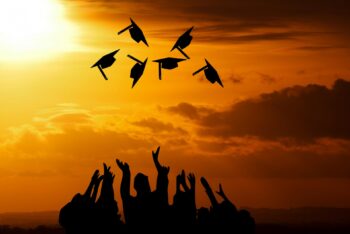 The Program in Cancer Biology wishes our 2022 Vanderbilt University graduates CONGRATULATIONS on your well-deserved success! The world is waiting for you all to bestow great things upon it. Never give up on your dreams – they were given to you so that you can boldly change the world. Live with integrity, serve others, be grateful, thankful, and continue to be the change for the better.
'I can't change the direction of the wind, but I can adjust my sails to always reach my destination.' -Jimmy Dean.
---
Faculty Spotlight: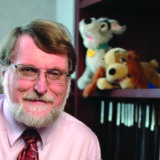 Robert J Matusik, PhD
Professor and Director, Vanderbilt Prostate Cancer Center. Professor Emeritus in Urology, Cancer Biology, Cell and Developmental Biology, and VICC. William L. Bray Chair Department of Urology.
Please join us in wishing Dr. Matusik a well-deserved retirement. Robert Matusik earned his doctorate in biochemistry from the University of Rochester (1976) and completed his postdoctoral training at Baylor College of Medicine. His first faculty position was at the University of Manitoba (1979), and he became Full Professor and Director of the Vanderbilt Prostate Cancer Center in 1996. Dr. Matusik has been studying prostate cancer disease for 43 years. During this time, he published 156 manuscripts that have been cited more than 13,000 times! He is internationally recognized, and his research has been funded by the NIH, the Prostate Cancer Foundation, and DOD grants, including an award for the Prostate Cancer Center. Passionate about working on Health Disparities, his leadership has fostered a strong interaction within the National Cancer Institute U54 grant, "Partners in Eliminating Cancer Disparities" alliance program shared by Vanderbilt, Meharry Medical College, and Tennessee State University. Dr. Matusik has attended conferences, given lectures internationally, and mentored high school, undergraduate, graduate and medical students, postdoctoral fellows and junior faculty members.
Dr. Matusik developed and characterized mouse models of prostate cancer, including TRAMP, LADY, Hi-Myc, Hepsin and neuroendocrine prostate cancer (NEPC). These models are widely used to study tumor progression and response to therapy. The picture above is Dr. Matusik with his stuffed animals, Lady and the Tramp. Retirement plans include spending more time with family, travel, and his hobbies of collecting antique photographs, microscopes, and rare books. He also spends many hours enjoying  photography and plans more photography tours worldwide with friends and family.  Dr Matusik lab research 
Google Scholar citations here
Research Track Faculty Spotlight:

Jennifer Noto, PhD
Research Assistant Professor, Division of Gastroenterology, Hepatology, & Nutrition.
Dr. Noto received her BS in biology from the University of Mary Washington and her PhD in microbiology and immunology from the Virginia Commonwealth University. Dr. Noto completed her postdoctoral fellowship in the laboratory of Richard Peek, MD, Vanderbilt University. Her recent publication in J Clin Invest examines how Gastric carcinogenesis is mediated by complex interactions among Helicobacter pylori, host, and environmental factors. They demonstrated that H. pylori augments gastric injury in INS-GAS mice under iron-deficient conditions. Mechanistically, these phenotypes were not driven by alterations in the gastric microbiota; however, discovery-based and targeted metabolomics revealed that bile acids were significantly altered in H. pylori-infected mice with iron deficiency, with significant upregulation of deoxycholic acid (DCA), a carcinogenic bile acid. The severity of gastric injury was further augmented when H. pylori-infected mice were treated with DCA. In vitro, DCA increased the translocation of the H. pylori oncoprotein CagA into host cells. Conversely, bile acid sequestration attenuated H. pylori-induced injury under iron deficiency conditions. To translate these findings into human populations, the association between bile acid-sequestrant use and gastric cancer risk was evaluated in a large human cohort. Among 416,885 tested individuals, a significant dose-dependent reduction in risk was associated with cumulative bile acid-sequestrant use.
Graduate Student Spotlight: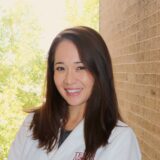 Brandie Taylor, BS
(Balko Lab)
Brandie recently published a mini-review in Frontiers of Immunology which discusses how Immunotherapy has become a key therapeutic strategy in treating many cancers. As a result, research efforts have been aimed at understanding resistance mechanisms to immunotherapy and how the anti-tumor immune response can be therapeutically enhanced. It has been shown that tumor cell recognition by the immune system plays a key role in effective response to T cell targeting therapies in patients. One mechanism by which tumor cells can avoid immunosurveillance is through the downregulation of major histocompatibility complex I (MHC-I). Downregulation of MHC-I has been described as a mechanism of intrinsic and acquired resistance to immunotherapy in patients with cancer. However, depending on the mechanism, the downregulation of MHC-I can sometimes be therapeutically restored to aid in anti-tumor immunity. In this article, she reviews current research on MHC-I downregulation and its impact on immunotherapy response in patients, as well as possible strategies for therapeutic upregulation of MHC-I. Read publication here. 
Away from the lab, Brandie and her friend Kara McNamara, BS (Wilson Lab) like to volunteer at Gilda's Club; they recently helped with the 5k race to support those impacted by cancer. Brandi also likes to bake and go on hikes with her dog Cooper!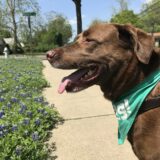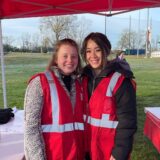 ---

Program in Cancer Biology Faculty and Trainee News:
Douglas B. Johnson MD, MSCI , Caroline A. Nebhan MD, PhD,  Javid J. Moslehi MD, and Justin M. Balko Pharm D, PhD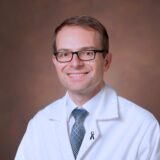 have published their research in Nature Reviews Clinical Oncology on the implications of long-term toxicity in immune checkpoint inhibitors. Their work found the development of immune-checkpoint inhibitors (ICIs) has heralded a new era in cancer treatment, enabling the possibility of long-term survival in patients with metastatic disease and providing new therapeutic indications in earlier-stage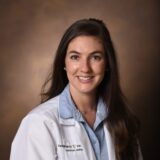 settings. As such, characterizing the long-term implications of receiving ICIs has grown in importance. An abundance of evidence exists describing the acute clinical toxicities of these agents, although chronic effects have not been as well cataloged. Nonetheless, emerging evidence indicates that persistent toxicities might be more common than initially suggested. While generally low-grade, these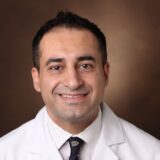 chronic sequelae can affect the endocrine, rheumatological, pulmonary, neurological and other organ systems. Fatal toxicities also comprise a diverse set of clinical manifestations and can occur in 0.4–1.2% of patients. This risk is a particularly relevant consideration in light of the possibility of long-term survival. Finally, the effects of the immune-checkpoint blockade on a diverse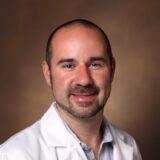 range of immune processes, including atherosclerosis, heart failure, neuroinflammation, obesity and hypertension, have not been characterized but remain an important area of research with potential relevance to cancer survivors. In this Review, they describe the current evidence for chronic immune toxicities and the long-term implications of these effects for patients receiving ICIs. Read publication here.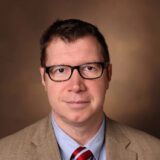 Alain P. Gobert, PhD 
Research Associate Professor
(Wilson Lab)
Dr. Gobert recently published his research in the Journal of Gastroenterology titled Protective Role of Spermidine in Colitis and Colon Carcinogenesis. He and his lab members discovered that inflammatory bowel disease is increasing worldwide and can lead to colitis-associated carcinoma (CAC). New interventions are needed. They have shown that spermine oxidase (SMOX), which generates spermidine (Spd), regulates colitis. They evaluated whether Spd treatment reduces colitis and carcinogenesis. METHODS: SMOX was quantified in human colitis and associated dysplasia using quantitative reverse-transcription polymerase chain reaction and immunohistochemistry. They used wild-type (WT) and Smox−/− C57BL/6 mice treated with dextran sulfate sodium (DSS) or azoxymethane (AOM)-DSS as models of colitis and CAC, respectively. Mice with epithelial-specific deletion of Apc were used as a model of sporadic colon cancer. Animals were supplemented or not supplemented with Spd in the drinking water. Colonic polyamines, inflammation, tumorigenesis, transcriptomes, and microbiomes were assessed. Results showed that Spd supplementation reverses colitis phenotypes and has potential as an adjunctive treatment for colitis and prevention of colon cancer.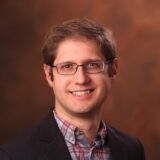 Todd Bartkowiak, PhD
Postdoctoral Scholar
Department of Cell and Developmental
Dr. Bartkowiak joined the Irish and Ihrie labs as a Postdoctoral Scholar in 2018 to study brain tumor immunology. His project uses computational immunology to characterize tumor-infiltrating immune cells and develop new ways to activate immune responses against cancer.
In March, his research was published in J Immunother Cancer, discussing the considerations for treatment duration in responders to immune checkpoint inhibitors (ICIs). ICIs have improved overall survival for some cancer patients; however, the optimal duration of ICI therapy has yet to be defined. Given that ICIs were first used to treat patients with metastatic melanoma, a condition that at the time was incurable, little attention was initially paid to how much therapy would be needed for a durable response. As the early immunotherapy trials have matured in the past ten years, a significant percentage of patients have demonstrated durable responses; it is now time to determine whether patients have been overtreated and if durable remissions can still be achieved with less therapy. In this article he outlined key questions related to the health, financial and societal toxicities of over-treating with ICI and presents four unique clinical trials aimed at exposing criteria for early cessation of ICI. Taken together, there is a serious liability to overtreating patients with ICI, and future work is warranted to determine when it is safe to stop ICI. Read publication here.
---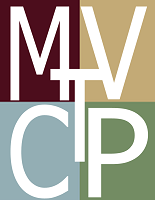 Did you miss the MVTCP Symposium on May 14th?
You can listen to the lectures here on the MVTCP YouTube channel!
Thank you Dr. Mya Roberson, Dr. Chen from Meharry Medical and Dr. Koh from TSU.
---
POSTDOCTORAL FELLOWSHIP OPPORTUNITIES:
Stanford Cancer Imaging Training (SCIT) Program funded by the NIH, aims to train the next generation of researchers. This is a two year T32 training opportunity. For more information Visit the SCIT web site.  Apply here by July 1, 2022.
Stanford Molecular Imaging Scholars (SMIS) Program funded by the NIH. This is a three year cross disciplinary postdoctoral training program . For more information Visit the SMIS web site.  Apply here by August 1, 2022.
CONFERENCES OF INTEREST:
2022 ASPIRE Annual Career Symposium. June 3, 2022, 9 AM- 4 PM via zoom. Register here
9th Southeastern Immunology Symposium. June 11-12, 2022, at Duke University. Register here
FOCIS 2022 Annual Meeting. June 21-24, 2022 in San Francisco. Register here
37th Annual Meeting and Pre-Conference. 2022 Society for the Immunotherapy of Cancer (SITC). November 8-12, Boston MA
Register here
CALENDAR OF EVENTS VANDERBILT:
Vanderbilt's Equity, Diversity and Inclusion 
Student Center for Social Justice & Identity
VUMC BRET Career Development ASPIRE Program 
Vanderbilt Asian American and Pacific Islander alumni group.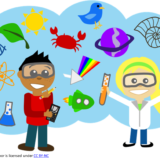 RECENT VANDERBILT FACULTY AND TRAINEES PUBLICATIONS:
Fetuin-A Promotes 3-Dimensional Growth in LNCaP Prostate Cancer Cells by Sequestering Extracellular Vesicles to Their Surfaces to Act as Signaling Platforms. Ochieng J, Korolkova OY, Li G, Jin R, Chen Z, Matusik RJ, et al. Int J Mol Sci. 2022 Apr 5;23(7):4031.
Apoptolidin family glycomacrolides target leukemia through inhibition of ATP synthase. Reisman BJ, Guo H, Ramsey HE, Wright MT, Reinfeld BI, et al. Nat Chem Biol. 2022 Apr;18(4):360-367.
The Collagen Receptor Discoidin Domain Receptor 1b Enhances Integrin β1-Mediated Cell Migration by Interacting With Talin and Promoting Rac1 Activation. Borza CM, Bolas G, Zhang X, et al. Front Cell Dev Biol. 2022 Mar 3;10:836797.

Integrative network analysis of early-stage lung adenocarcinoma identifies aurora kinase inhibition as interceptor of invasion and progression
Yoo S, Sinha A, Yang D, et al. Nat Commun. 2022 Mar 24;13(1):1592.
Pearls of wisdom for aspiring physician-scientist residency applicants and program directors  Gallagher EJ, Rockey DC, Kontos CD, et al. JCI Insight. 2022 Mar 22;7(6).
The ins and outs of ferric citrate. Haase VH. Kidney Int. 2022 Apr;101(4):668-670.
Benefit and Toxicity to PD-1 Blockade Varies by Ethnicity in Patients with Advanced Melanoma: An International Multicenter Observational Study.
Bai X, Shoushtari AN, Betof Warner A, et al. Br J Dermatol. 2022 Mar 16.
Safety and Efficacy of Avelumab in Small Bowel Adenocarcinoma
Cardin A, Gilbert J,  Ayers GD,  Dahlman K, O'Neal J, Berlin J. et al. Clin Colorectal Cancer. 2022 Mar 24.
Endogenous sex hormones, aromatase activity and lung cancer risk in postmenopausal never-smoking women. Zhao Y, Gao YT, Zhang X, et al. Int J Cancer. 2022 Mar 26.
The Meharry-Vanderbilt-Tennessee State University Cancer Partnership (MVTCP): History and Highlights of 20 Years of Accomplishments.
Pal T, Suiter SV, Moses HL, et al. J Health Care Poor Underserved. 2022;33(1):419-436.
Lessons learned: next-generation sequencing applied to undiagnosed genetic diseases. Schuler BA, Nelson ET, Koziura M, et al. 3rd. J Clin Invest. 2022 Apr 1;132(7).
Significance of a calcium-binding protein S100A14 expression in colon cancer progression. Hashida H, Coffey RJ. J Gastrointest Oncol. 2022 Feb;13(1):149-162.
A nanovaccine for enhancing cellular immunity via cytosolic co-delivery of antigen and polyIC RNA. Carson CS, Becker KW, Garland KM, et al. J Control Release. 2022 Mar 15;345:354-370.
Natural Killer T Lymphocytes Integrate Innate Sensory Information and Relay Context to effector Immune Responses. Joyce S, Okoye G, Van Kaer, L. Critical Reviews in Immunology. Volume 41, Issue 4, 2021, pp. 55-88.
Clinical Outcomes and Toxic Effects of Single Agent Immune Checkpoint Inhibitors Among Patients Aged 80 Years or Older with Cancer: A Multicenter International Cohort Study Caroline Nebhan, Alessio Cortellini, Weijie Ma, et al. JAMA Oncol. 2021;(12):1856-1861.
Dysregulated Ligand-receptor interactions from single cell transcriptomics Liu Q, Hsu CY, Li J, Shyr Y. Bioinformatics. 2022 Apr 28:btac294.
Utilizing Three-Dimensional Culture Methods to Improve High-Throughput Drug Screening in Anaplastic Thyroid Carcinoma.  Bergdorf K, Bauer JA, Westover D, et al. Cancers (Basel). 2022 Apr 7;14(8):1855.
Expanding Horizons for Treatment of Early-Stage Lung Cancer.  Lovly CM. N Engl J Med. 2022 Apr 11.
Organoids as a Systems Platform for SCLC Brain Metastasis. Vito Quaranta, Amanda Linkous. Frontiers in Oncology. 28 April 2022.
Stimulating TAM-mediated anti-tumor immunity with mannose-decorated nanoparticles in ovarian cancer. Glass E, Hoover A, Bullock K, et al. BMC Cancer. 2022 May 6;22 (1):497.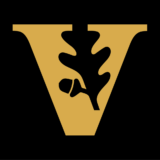 EXTERNAL/INTERNAL GRANT FUNDING OPPORTUNITIES ON THE VANDERBILT – INGRAM CANCER CENTER WEBSITE:
VIEW HERE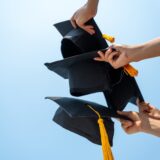 TOPICS OF INTEREST:

The CheckPoints, the Society for Immunotherapy of Cancer's (SITC) house band, return for a performance at Buddy Guy's Legends on June 5 at 8 PM in Chicago. Bradley Reinfeld PhD, Vanderbilt University School of Medicine will be performing on the bass guitar.

AACR Associate Memberships FREE for graduate students, medical students and postdoctoral fellows 


Margaret Axelrod, PhD
(Balko Lab)  discussed the toxicities of Immunotherapy for cancer in her dissertation defense, she focused on myocarditis, rare but serious toxicity. In a mouse model of   immunotherapy-induced-myocarditis, she found that CD8+ T cells were necessary for disease and highly clonal. Clonal regulation of CD8+ T cells recognized epitopes on alpha-myosin, a heart-specific protein that is not expressed in the thymus. She also found that patients with ICI-myocarditis have T cells specific for alpha-myosin, which could be located in the blood and the diseased heart. This work could lead to new insights into the pathogenesis of immunotherapy toxicities. Dr. Axelrod  will complete her final year of  medical school in the  MD/PhD program at Vanderbilt and work on applying to pathology research-track residency programs. Read the Cancer Discovery publication here.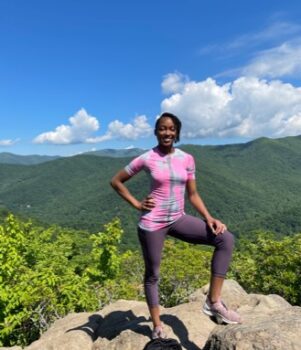 Courtney M Edwards, PhD
(Johnson Lab)
is on top of the world now that she has successfully completed her dissertation! Dr. Edwards's research studied breast cancer cells and why they frequently disseminate to bone to either proliferate or remain dormant. The mechanisms controlling entry and exit from quiescence are largely unknown. Her dissertation addressed this gap in knowledge by investigating the regulation and downstream signaling of key dormancy factors in the breast tumor microenvironment. Leukemia inhibitory factor receptor (LIFR) maintains bone-disseminated breast tumor cells in a dormant state. Hypoxia, a characteristic of the bone or enlarging tumors, represses LIFR. Dr. Edwards will continue on at VUMC to complete her final year of medical school before graduating in May 2023. Afterward, she will be pursuing residency training in pediatrics. Read the J Bone Oncol publication here.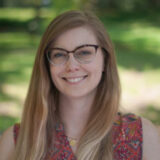 Rachel Brown, PhD
(Williams Lab)
Dr. Brown and her colleagues have researched how MTG16 (CBFA2T3) represses E protein-dependent transcription to regulate colonic secretory cell differentiation, epithelial regeneration, and tumorigenesis. Aberrant epithelial differentiation and regeneration pathways contribute to colon pathologies, including inflammatory bowel disease (IBD) and colitis-associated cancer (CAC). MTG16 (also known as CBFA2T3) is a transcriptional corepressor expressed in the colonic epithelium. MTG16 interaction partners include E box-binding basic helix-loop-helix transcription factors (E proteins). MTG16-deficient mice exhibited worse colitis and increased tumor burden in inflammatory carcinogenesis. In this study, she sought to understand the role of MTG16 colonic epithelial homeostasis and the mechanisms by which MTG16 protects the epithelium in colitis and CAC. She and her colleagues demonstrated that MTG16 deficiency enabled enteroendocrine cell differentiation from secretory precursor cells at the expense of goblet cells. Read the JCI Insight publication here.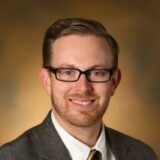 Scott Haake, MD, PhD
(Zent Lab)
Medical Oncologist/Physician-Scientist @ Vanderbilt University Medical Center & Nashville VA Hospital. Instructor, Division of Hematology/Oncology
Dr. Haake recently completed his PhD, as a junior faculty member in the Division of Hem/Onc (member of VICC), he is utilizing mass spectrometry techniques to study cancer signaling, focusing on SETD2-mutated renal cell carcinoma. Clear cell renal carcinoma (ccRCC) is a heterogeneous disease with a variable post-surgical course. To assemble a comprehensive ccRCC tumor microenvironment (TME) atlas, he performed single-cell RNA sequencing (scRNA-seq) of hematopoietic and non-hematopoietic subpopulations from tumor and tumor-adjacent tissue of treatment-naive ccRCC resections. Read Dr. Haake's research findings here in the Cell publication.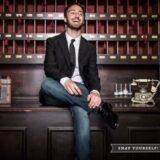 Bradley Reinfeld, PhD
(K Rathmell Lab)
Dr. Reinfeld successfully defended his research titled, "Deciphering Cell-Specific Metabolic Programs in the Tumor Microenvironment." In 2011, Hanahan and Weinberg added "Deregulating Cellular Energetics" and "Avoiding Immune Destruction" to the six previous hallmarks of cancer. Since this seminal paper, there has been a growing consensus that these new hallmarks are not mutually exclusive but rather interdependent. The following review summarizes how founding genetic events for tumorigenesis ultimately increase tumor cell glycolysis, which not only supports the metabolic demands of malignancy but also provides an immunoprotected niche, promoting malignant cell proliferation, maintenance and progression. Dr. Reinfeld's research can be read here in the Nature publication.  After obtaining his MD, Dr. Reinfeld' s goal is to enter a research track internal medicine residency program in hopes of working as an academic oncologist studying fundamental mechanisms of cancer biology. He also plans to travel through South East Asia and continuing playing music with colleagues and friends!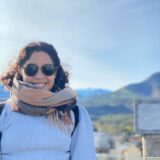 Maria Fernanda Senosain Ortega, PhD
(Massion and Lopez Labs)
Dr. Senosain Ortega was born and raised in Lima, Peru where she received her B.S. in Biology from Universidad Peruana Cayetano Heredia. Her project investigated lung adenocarcinoma, which is a highly heterogeneous disease. Assuming that subpopulations of tumor cells may be responsible for a particular behavior, these may be rare and difficult to detect at an early stage with standard bulk analyses. Until recently, the molecular profiling of tumors has been based on an average phenotype of hundreds of thousands of cells, including neoplastic cells and cells of the tumor microenvironment (TME). Although this approach has proven to be useful in many applications, there is a significant loss of information, particularly affecting the detection of rare cell subsets that could be responsible for cancer initiation, plasticity and recurrence. Emerging single-cell technologies can overcome such limitations, providing high-resolution information essential for a better understanding the tumor cellular composition. Among those, mass cytometry is a rapidly evolving technology capable of measuring the expression of ∼∼ 40 proteins on individual cells using antibodies labeled with heavy metal isotopes. To date, some studies have investigated ADC from a single-cell perspective; however, the molecular determinants of early ADC behavior as to why some tumors progress faster than others remain unknown. She noted a positive correlation between HLA-DR expression on tumor cells and T cell numbers. Please read her research in the Nature publication here.
---
Program in Cancer Biology Lab Highlight:
Alissa Weaver, MD, PhD
The Alissa Weaver Lab is researching extracellular vesicles (EVs) which are small vesicles that are released from all cells and have been recently recognized to promote both autocrine and paracrine cellular communication. EVs transport diverse cargoes, including proteins, nucleic acids, and lipids that can interact with recipient cells to promote a variety of cell, tissue, and organismal phenotypes. The Weaver laboratory studies how EVs, especially exosomes, carry out their functions. They also study fundamental aspects of how EVs are formed, secreted and how cargo is selected for inclusion in the EVs. They are also interested in translating their work to leverage the potential of EVs for improving therapies for patients. Current focus areas include: regulation of migration and invasion by exosomes, imaging tools, trafficking of RNAs into colon cancer EVs, role of tumor cell EVs in cancer aggressiveness and metastasis, and EVs as cancer biomarkers in liquid biopsies.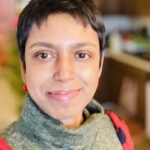 Bahnisikha Barman, Postdoctoral Research Fellow and  Bong Hwan Sung, Research Associate Professor in the Weaver Lab recently published an exciting article " VAP-A and its binding partner CERT drive biogenesis of RNA-containing extracellular vesicles at ER membrane contact sites" accepted by Developmental Cell.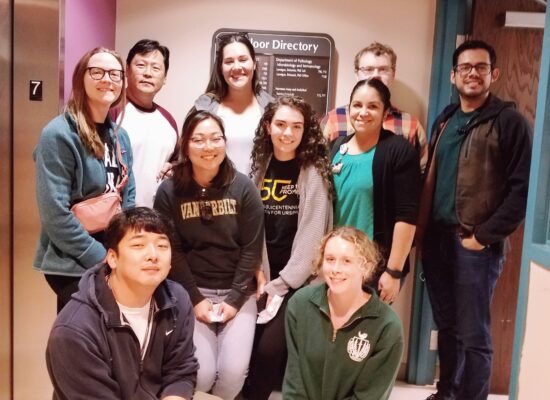 The Weaver lab members are heading out to lunch to celebrate Ariana von Lersner's Birthday!  Lab members from L to R:  Caitlin McAtee, PhD, Youn Jae Jung, PhD, Bong Hwan Sung, PhD, Patricia Ozawa, PhD, Ariana von Lersner, graduate student, Samantha Beck, Lab Manager, Lauren Cocozza, Technician, Lizandra Jimenez, PhD, Andrew Dixon, graduate student, and Diego Torres, graduate student.
---
Congratulations to the award winners at the VICC 23rd annual scientific retreat!
"Lung cancer is our leading cause of cancer mortality. Twenty-nine percent of our total cancers are lung cancer. That's the work we are going to talk about today, and it is incredibly important. In fact, one can argue that it is the onus and the responsibility of this cancer center, which sits in the belt buckle of lung cancer mortality, to really take this on in trials and research," said VICC director Jennifer Pietenpol, PhD, Benjamin F. Byrd Professor of Oncology, Chief Scientific and Strategy Officer for Vanderbilt University Medical Center and holder of the Brock Family Directorship in Career Development. The Scientific Retreat returned as a live event this year with 111 poster presentations, which provided younger researchers the opportunity to showcase their work.
23rd Annual Scientific Retreat details can be read here.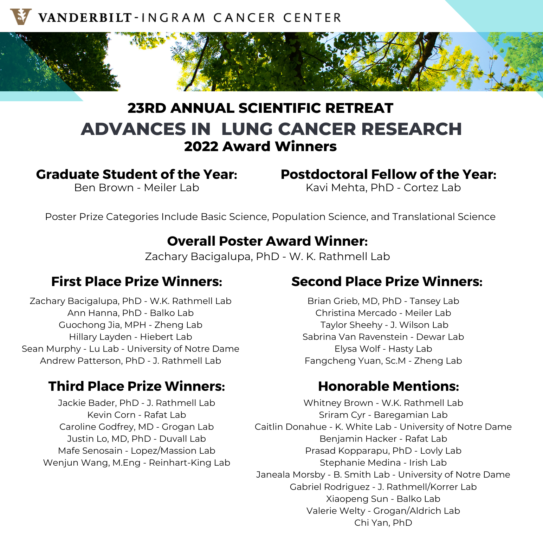 Send Us Your News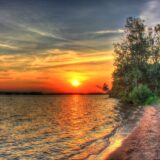 Have a suggestion for the Cancer Biology newsletter? Do you have an announcement or an upcoming event you want to share with the Cancer Biology community?
E-mail: kerry.w.vazquez@vanderbilt.edu. Newsletter header photo credit to Dr. Anna Vilgelm, "DNA Comets". Articles and Pictures credit to VU and VUMC. Lady and the Tramp. Photo by Joe Howell. Graduation pictures, sunset, science, Teamwork credit to nick-fewings all photo credit to unsplash.
Vanderbilt University is committed to principles of equal opportunity and affirmative action.
Vanderbilt®, Vanderbilt University®, V Oak Leaf Design®, Star V Design® and Anchor Down® are trademarks of The Vanderbilt University. ©2023 Vanderbilt University. All rights reserved.