November 2021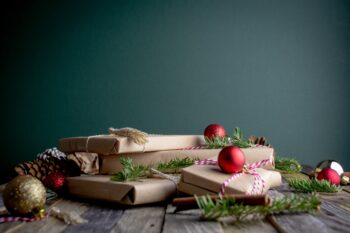 As the 2021 holiday season approaches, let us all remember that the best gift is the gift of time. Wishing you peace and joy during this season while you  celebrate the gift of family and friends.  While this time of year is suppose to be joyful, it can also be stressful for those grieving or alone. Take the time to reach out and invite others into your home to share your traditions. Here are a few helpful tips to reduce stress during the holidays, talk about the plans before the holiday, be realistic in your expectations of yourself and others and treat yourself kindly. If a colleague or friend needs someone to talk with please refer them to Work/Life Connections EAP, We are grateful for the upcoming holiday break – ENJOY!
---
Getting to know you:
Faculty Spotlight: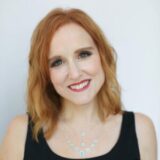 Christine M. Lovly, MD, PhD
Associate Professor of Medicine, Division of Hematology-Oncology. Ingram Associate Professor of Cancer Research. Co-Leader, Translational Research and Interventional Oncology Program, Vanderbilt University Medical Center and Vanderbilt Ingram Cancer Center.
Research in the Lovly lab focuses on two major themes: 1) stratification of lung tumors into clinically relevant molecular subsets, with a particular interest in those tumors which harbor EGFR mutations, ALK gene rearrangements, and small cell lung cancer and 2) determination of the molecular mechanisms leading to primary and acquired resistance to anti-cancer therapies. We work from the ground up to understand the fundamental genetic and molecular events contributing to the development and progression of lung cancer, utilizing a variety of techniques, including genomic and proteomic studies, in silico modeling, and high throughput / high content imaging screens to obtain deep mechanistic insights into these events. As a translational research laboratory focused on bench to bedside and bedside-to-bench work, analysis of patient-level data and samples is at the heart of our studies. Our entire team is excited to welcome new members and share our passion for translational lung cancer research!
Dr. Lovly is co-Editor-In-Chief for the website www.mycancergenome.org, a Vanderbilt-initiated freely available website that aims to provide health care practitioners, patients, and advocates with up-to-date information regarding genetically informed cancer medicine. Dr. Lovly is also an elected member of the American Society for Clinical Investigation (ASCI) and serves on the Editorial Board for Cancer Discovery. In addition, she serves on the Scientific Leadership Boards for the GO2 Foundation for Lung Cancer Research (where she also serves as SLB director), the LUNGevity Foundation, and the Lung Cancer Research Foundation. In 2021, she was awarded the ECOG-ACRIN Cancer Research Group Young Investigator Award.
---
Trainee Spotlight: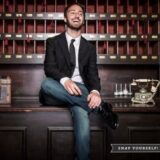 Bradley Reinfeld, MSTP Candidate
(Kim Rathmell Lab)
Bradley was named Graduate Student of the Year at the Vanderbilt Ingram Cancer Center 22nd Annual Scientific Retreat. Bradley is having a stellar year with his recent first-author paper was published in Nature, Cell-programmed nutrient partitioning in the tumor microenvironment.   Bradley is researching Cancer cell characteristics and why they consume glucose through the Warburg metabolism, a process forming the basis of tumor imaging by positron emission tomography (PET). Tumor-infiltrating immune cells also rely on glucose, and impaired immune cell metabolism in the tumor microenvironment (TME) contributes to tumor immunological evasion. However, it remains uncertain if immune cell metabolism is dysregulated in the TME by intrinsic cell programs or by competition with cancer cells for limiting nutrients. His team used PET tracers to measure access and uptake of glucose and glutamine by specific cell subsets in the TME. They found myeloid cells had the greatest capacity to uptake intra-tumoral glucose, followed by T cells and cancer cells across a range of cancer models. Cancer cells, in contrast, demonstrated the highest glutamine uptake. This distinct nutrient partitioning was cell intrinsically programmed through mTORC1 signaling and glucose and glutamine-related gene expression. Inhibiting glutamine uptake enhanced glucose uptake across tumor resident cell types, demonstrating that glutamine metabolism suppresses glucose uptake without glucose being limiting in the TME. Further finding intrinsic cell programs drive the preferential immune and cancer cell acquisition of glucose and glutamine, respectively. Cell selective partitioning of these nutrients may be exploited to develop therapies and imaging strategies to enhance or monitor specific cell populations' metabolic programs and activities in the TME. 
Bradley grew up in Los Angeles, CA and did his undergraduate studies at Tufts University in Boston. He has many interests within the Vanderbilt community, including Student Advisory Council member M1-M2, Co-founding President of the Career in Medicine Oncology Group, Social Chair for Microbes and Defense Academic Society, and as a Bass player in SITC's Checkpoints.
---
Staff Spotlight: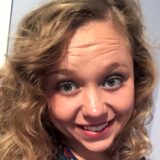 Ashley Haddard, MS, BS
Ashley received her MS Degree in Biomolecular Science from Lipscomb University and her BS in Biology with a Minor in Chemistry from Austin Peay State University. She began her career at Vanderbilt as a Research Assistant for the Department of Pharmacology and worked her way up to Laboratory Manager after six months. Some of Ashley's significant responsibilities are managing all equipment in the department, keeping up with equipment repairs and maintenance, maintaining records of capital assets, keeping the department up to date on laboratory compliance and fire safety, and managing all facilities/maintenance requests for each lab. Her position also majorly involves frequently interacting with lab personnel and VBS-FIRM to discuss concerns or inquiries the department may have regarding equipment, facilities-related issues, and lab upgrades. This is one of her favorite responsibilities because it allows her to get to know all of the PI's in the Program of Cancer Biology and their lab members and provide them assistance so that they can focus on what's most important the research. Ashley loves working with the Department of Pharmacology and being able to be the support behind the research.
Ashley likes to run in her free time and has done two half marathons, travel, hiking, and spending time with family and her three dogs.
---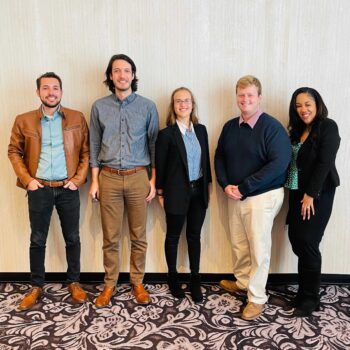 Vanderbilt University hosted the Cancer Biology Annual Retreat (CABTRAC) meeting October 24th-26th at the Graduate Hotel in Nashville. The Program in Cancer Biology had several trainees in attendance, Verra Ngwa, MS, (Chen lab), Erik Beadle, MS, BS, (Rhoades Lab), Carlos Detres Roman, BS, (Philip Lab) and Wendy Bindeman, BA, (Fingleton Lab) each received a stipend to attend the meeting. Kristin Kwakwa, PhD, a cancer biology alumni, was also present. Our trainees gave poster presentations and, in conjunction with Heather Beasley from Meharry Medical College, planned the trainee-oriented sessions.
The objective of the Cancer Biology Training Consortium is to create a forum to develop the innovative and multidisciplinary training mechanisms needed to produce the highest quality cancer scientists. The Cancer Biology Training Consortium seeks to reduce death and suffering due to cancer through a collaborative network of organizations with the shared goal of improving graduate, medical and post-doctoral training and educational programs to produce the highest quality cancer researchers.
---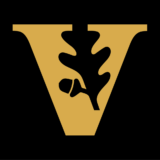 Thanks for everyone's participation at the 22nd Annual Vanderbilt-Ingram Cancer Center's Scientific Retreat. The poster session and research were fascinating, and some great work was presented. In fact, it resulted in ties that took an extra day to decide the winners of the poster prizes. Ultimately, everyone who submitted a poster was a winner, putting together figures and thoughts for manuscripts.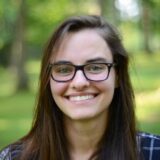 Overall Best Poster Presentation:
Margaret Axelrod, MD, PhD candidate ($500)
Top Population Science Poster Presentations:
1. Caroline Nebhan, MD, PhD ($300)
2. Nathan Samora, MS ($200)
3. Guochong Jia, MS, BS ($100)
Top Translational Science Poster Presentations:
1. Samantha Schwager, PhD ($300)
2. Hong Yuen Wong, PhD ($200)
3. Ann Hanna, PhD ($100)
Top Basic Science Poster Presentations:
1. Susu Zhang, MS ($300)
2. Monica Bomber, BS ($200)
3. LaKendria Brown, MS ($100)
DISSERTATION DEFENSE:

Tolu N Omokehinde, BS
(Johnson Lab)
"GP130 Regulation of Breast Cancer Signaling and Bone Dissemination".
November 29,2021 @ 1PM – 512 Light Hall.
CONFERENCES OF INTEREST:
21st Annual Cancer Biology Retreat  Keynote Speaker Padmanee Sharma, MD, PhD. from MD Anderson Cancer Center.  Join us @ the Vanderbilt Community Event Space. December 2, 2021, 8:30 AM- 4 PM. Register here.
TEDx Vanderbilt University Event,  "What Now".  December 10th, 1:00 PM via zoom.  Register here
Society for Immunotherapy of Cancer Clinical Immuno-Oncology Network Workshop Jan 23-28, 2022, Austin Texas.
Register here
2022 National Comprehensive Cancer Network (NCCN) Annual Conference March 31-April 2, 2022. Orlando, Florida.
Register here
AACR Annual Meeting 2022: Call for Abstracts
April 8-13, 2022 in New Orleans, LA
Register here
IMMUNOLOGY 2022
May 6-10, 2022 in Portland Oregon
Register here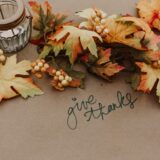 EXTERNAL/INTERNAL GRANT FUNDING OPPORTUNITIES ON THE VANDERBILT – INGRAM CANCER CENTER WEBSITE:
 View here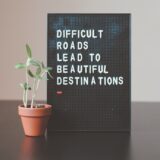 CALENDAR OF EVENTS @ VANDERBILT:
Program in Cancer Biology Science Hour each Wednesday at 4:00 PM.
Vanderbilt's Equity, Diversity and Inclusion 
Student Center for Social Justice & Identity
Please visit this site to sign up for trainings and workshops.
Vanderbilt-Ingram Cancer Center Lecture series 
V14 Seminar Series Schedule 
Click here to watch past recorded seminars. 
Department of Cell and Developmental Biology News and Events
Flexner Deans Lecture Series 2021
VUMC  BRET Career Development ASPIRE Program 

VANDERBILT FACULTY AND TRAINEES RESEARCH AND PUBLICATIONS:

Multi-omics analysis identifies therapeutic vulnerabilities in triple-negative breast cancer subtypes Lehman B, Colaprico A, Silva T, et al.
Nat Commun. 2021 Nov 1;12(1):6276
Dormancy in the Tumor Microenvironment Omokehinde T, Johnson RW. Adv Exp Med Biol. 2021;1329:35-49.
The therapeutic implications of immunosuppressive tumor aerobic glycolysis   Reinfeld B, Rathmell WK, Kim TK, Rathmell J. Cell Mol Immunol. 2021 July 8.
Rac1 promotes kidney collecting duct integrity by limiting actomyosin activity. Fabian Bock, Bertha Elias, Xinyu Dong, et al Journal of Cell Biology. 2021 Nov 1;220
MTG16 (CBFA2T3) represses E protein dependent transcription to regulate colonic secretory cell differentiation, epithelial regeneration, and tumorigenesis. Brown R, Jacobse J, Anant S, et al. BioRxiv preprint
MTHFD2 is a metabolic checkpoint controlling effector and regulatory T cell fate and function Sugiura A, Andrejeva G, Voss K, et al. Immunity. 2021 Nov3;S1074-7613 (21)00448-9
Integrative computational immunogenomic profiling of cortisol-secreting adrenocortical carcinoma Baechle JJ, Hanna DN, Sekhar KR, et al. J Cell Mol Med. 2021 Oct 19.
CCL11 exacerbates colitis and inflammation-associated colon tumorigenesis Polosukhina D, Singh K, Asim M, et al. Oncogene. 2021 Oct 8.
Two New Neutrophil Subsets Define a Discriminating Sepsis Signature Meghraoui-Kheddar A, Chousterman BG, Guillou N, et al. Am J Respir Crit Care Med. 2021 Nov 3.
MicroRNA-21 deficiency suppresses prostate cancer progression through downregulation of the IRS1-SREBP-1 signaling pathway Kanagasabai T, Li G, Shen TH, Gladoun N, et al. Cancer Lett. 2021 Oct 2;525:46-54.
Increasing Area Deprivation Index negatively impacts ovarian cancer survival. Hufnagel DH, Khabele D, Yull FE, et al. Cancer Epidemiol. 2021 Oct;74:102013.
TOPICS OF INTEREST:  
Practical Strategies for Strong Writing
Introducing The Studio
A self-serve automated video studio for all of your presentation and lecture needs.
The Notre Dame Deloitte Center for Ethical Leadership offers insight on how to fail better by exploring why we fail to learn from failure and how to consider the value failure brings. View article here.
Empathable's website enhances Diversity & Inclusion programs and allows us to build a community of belonging. Join here.
TED Talk, "The Happy Secret to Better Work".
Listen here.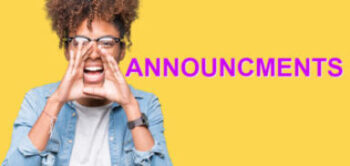 ---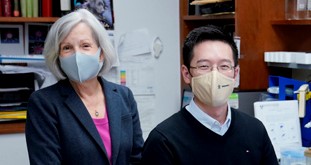 Ann Richmond, PhD and Chi Yan, PhD recently published their research in Molecular Cancer,
"Hiding in the dark: pan-cancer characterization of expression and clinical relevance of CD40 to immune checkpoint blockade therapy".
Their work highlights that CD40 expression correlates with the type I anti-tumor response and better survival. Pan-cancer bioinformatics characterization reveals it reduced CD40 expression in 11 cancer types, including RASmut melanoma compared to nevi. Furthermore, RAS mutation correlates with reduced CD40 expression in malignant melanoma, and that CD40 expression is associated with a better response to immune checkpoint blockade therapy in melanoma. This work was funded by grants from the Department of Veterans Affair and the NCI.
---

Alyssa Hasty, PhD, Associate Dean for Faculty and Cornelius Vanderbilt Chair and Professor of Molecular Physiology and Biophysics, recently received the Veterans Affairs Research Career Scientist Award. This award provides established, independent, nonclinical researchers with five years of funding.
The Hasty Lab studies how obesity impacts health. The growing worldwide obesity epidemic is frequently linked to hyperlipidemia, inflammation, and insulin resistance leading to increased risk of diabetes and cardiovascular disease. The long-term goal of the  laboratory is to determine mechanisms by which obesity increases risk for and pathophysiological consequences of these devastating diseases. Macrophages are part of the innate immune system that infiltrate white adipose tissue (fat) in obese rodents and humans, and produce most of the inflammatory cytokines and chemokines secreted from adipose tissue. In addition, their presence has been shown to be temporally associated with the development of insulin resistance. The current research focus is threefold: to determine mechanisms by which macrophages accumulate in adipose tissue, to determine the role of resident macrophages in normal adipose tissue function, and to determine how other immune cells like eosinophils also contribute to adipose tissue function.
---
Vanderbilt University, Tennessee State University and Meharry Medical College students and faculty, are you interested in or currently studying cancer / disparities and want to get involved with the MVTCP?
Find out how we can support you and your research by joining our slack! https://lnkd.in/e5thvyU4.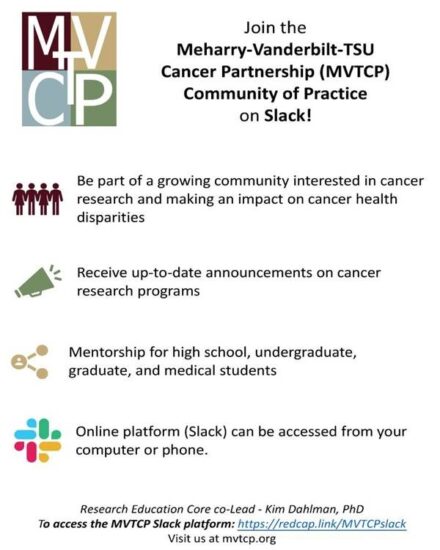 MVTCP Partnership awarded research funds to our Vanderbilt Medical Students for their research in the Academic Year 2021-2022.
Meet the recipients of the U54 funding: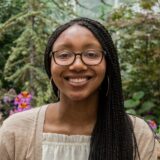 Whitney George, BA
Whitney will be working with Dr. Jennifer Cunningham-Erves to analyze the effect and acceptability of a previously introduced Comprehensive Cancer Education Program developed for African American men who are disproportionately impacted by cancer, including HPV-related cancers and are also less likely to engage in cancer screening and prevention strategies. We aim to understand how the men's knowledge of and attitudes toward cancer prevention strategies and their intent to engage in screening and prevention behaviors have changed after the program. We will use the results to refine the educational program with the potential to create an evidence-based, culturally-targeted intervention to increase cancer prevention behaviors in African American men. I like to do hot yoga outside of medical school, try new restaurants, cook, and watch sappy reality TV!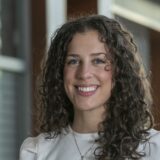 Carolina Gomez Grimaldi, BA
(Cunningham-Eves Lab)
Carolina will be conducting multi-methods research to understand parental concerns and communication needs, and strategies to inform intervention development to improve HPV vaccine uptake among Hispanic/Latinx adolescents. Our long-term research goal is to reduce HPV infection among Hispanic/Latinx adolescents and prevent morbidity and mortality associated with HPV cancers. Outside of work, Carolina love's to cook for friends and rock climb!
Kelly will be working with Dr. Alexander Bick to analyze somatic mutations and chromosomal copy number variations in pre-malignant blood cancer syndromes to determine how they influence the risk of progression to overt blood cancer. She will analyze 92,000 genotyped DNA samples from BioVU and 500,000 genotyped DNA samples from UKBiobank. Kelly enjoys hiking, board games, and hanging out at home with my husband and two cats outside of work.
We are researching the role of asporin, an extracellular glycoprotein, in developing androgen-deprivation therapy-resistant prostate cancer. To determine the role of ASPN in resistance to androgen deprivation therapy, we are using a B6CaP tumor allograft model in ASPN -/- and ASPN +/+ mice. Following initial tumor growth, all mice will be castrated and then monitored for six months. We hypothesize that tumors grown in ASPN +/+ mice will become castration-resistant prior to the tumors in ASPN -/- mice. Outside of work, Evan enjoys playing tennis and pickleball, going on walks with his wife and dog, and enjoying pretty much anything outside.
Julie Lee ( Agarwal Lab) will research the Goals of Care Barriers as They Relate to Inpatient Mortality: A Retrospective Survey Study with Oncologists.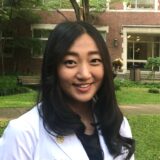 Julie Jiyun  Lee, BS
( Agarwal Lab)
Our project will examine goals-of-care/end-of-life (GOC/EOL) discussions for cancer patients who passed away while inpatient at VUH from May 2020 to May 2021. Using surveys completed by both inpatient and outpatient medical oncologists of these patients, we will look at three primary outcomes: whether providers recall having a GOC/EOL discussion with the patients, whether they would have anticipated the patients' death within six months, and whether they were aware of the patient's death prior to the survey communication. In addition, we will determine how these outcomes vary by different patient, provider, and patient-provider relationship factors.
Outside of school, Julie enjoys traveling, yoga, Pilates, cooking, and baking.
---
The Program in Cancer Biology DEI Committee invites you to stop by 1165 C Light Hall anytime to pick up a book from the Anti Racism Library; just leave your name and the book title on one of the index cards on the shelf.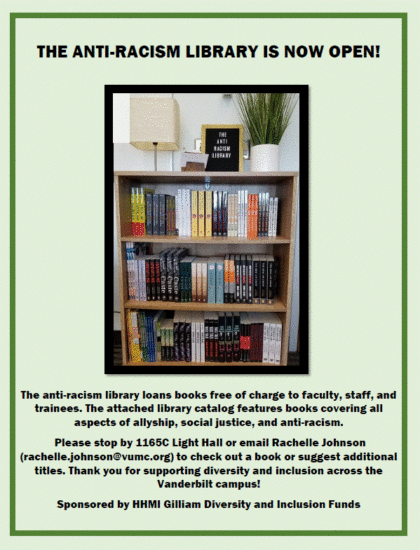 The DEI committee would like you to join our team!! If you or someone you know is interested, please reach out to Rachelle.johnson@vumc.org for further information.
Vanderbilt International Researchers Alliance (VIRAL). International researchers make up a large portion of trainees and scientists in the Biomedical Sciences at Vanderbilt. Despite constituting half the post-docs and a sizeable portion of the graduate students and faculty, our community lacks an integrating body to represent our interests. With this in mind, a group of students and post-docs, with Dr. Vivian Gama and Dr. Marija Zanic, have taken significant steps to create such an organization. We envision providing four main "pillars" of support to the international community here at Vanderbilt:
1) Lobby for the interests of international researchers in a unified fashion across the Biomedical Sciences and other graduate programs. 2) Foster a community where international researchers can find support and interact with others from dispersed labs and departments. 3) Provide transition support for incoming international researchers. 4) Create a more tangible environment where domestic researchers can engage with the international community and understand our unique circumstances as researchers in the US.
Please join the VIRAL community here on Slack.
---
Program in Cancer Biology Lab Highlight
This month we wish to highlight Rebecca Ihrie's Lab and the many accomplishments and hard work from her team members.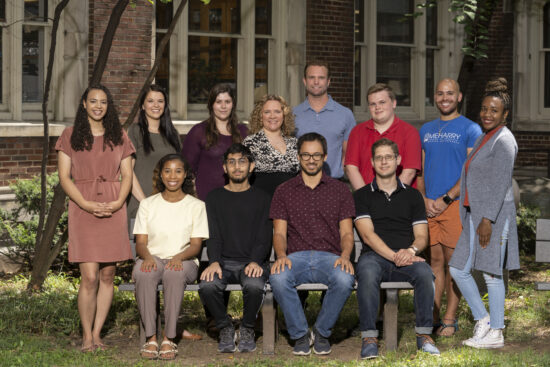 L to R – (standing) Rebecca Embalabala, Laura Geben, Mary-Bronwen Chalkley, Rebecca Ihrie, Bret Mobley, Michael Martland, Jerome Arceneaux, Sierra Williams-McLeod, (seated) Taylor McDonald, Rohit Khurana, Asa Brockman, Todd Bartkowiak. Not pictured: Silky Chotai, Alexandra Scheuing, Jennifer Kong, and Sagnik Yarlagadda.
Rebecca Ihrie PhD, Associate Professor of Cell & Developmental Biology and Neurological Surgery, recently received the Ivy Foundation's Emerging Leader Grant Award 2021. This grant supports early- or mid-career researchers conducting highly impactful translational research in glioblastoma, an aggressive type of cancer that can occur in the brain or spinal cord. The Ihrie Lab studies stem cells, brain tumors, and disorders of neural development using single-cell approaches in mouse and human cells and tissues. The lab collaborates closely with quantitative biologists, physician-scientists, and surgeons to directly study all grades of brain tumors. Recent work revealed glioblastoma contact with the stem cell niche as a negative prognostic factor, and demonstrated that specific neural stem cells are tumor cells of origin in the disorder Tuberous Sclerosis Complex. Members of the Ihrie lab have been awarded F31/F32/K00 fellowships, MARC and Data Science Institute scholarships, and internal awards including the Voland Neuro-Oncology Award, Dean's Fellowship for Extraordinary Achievement, and the CDB DEI Award. The group is committed to welcoming and supporting trainees of all genders, races, and groups, and strives to educate ourselves on racial and social justice topics, advocate for positive change and connect with those in our city and community who share our passion for science.
---
Send Us Your News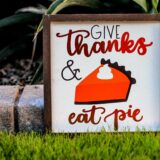 Have a suggestion, announcement or event  you want to share with the Cancer Biology community? Please E-mail:kerry.w.vazquez@vanderbilt.edu
Newsletter header photo credit to Dr. Anna Vilgelm, "DNA Comets". Photo and article credit to VU and VUMC. Ihrie Lab, photos by Joe Howell.  Ann Richmond photo credit Donn Jones. Thanksgiving and holiday photos credit to unsplash.
Vanderbilt University is committed to principles of equal opportunity and affirmative action.
Vanderbilt®, Vanderbilt University®, V Oak Leaf Design®, Star V Design® and Anchor Down® are trademarks of The Vanderbilt University. ©2023 Vanderbilt University. All rights reserved.