The Editor's Note
Hello,
Let's talk about learning. As many of you know, last week's newsletter contained an error in the quote I shared by Nicole Kidman in honor of Women's History Month. Although it may have been obvious what the quote should have read, I'd like to offer an apology to anyone this may have offended. I'd also like to share the correct version of the quote: 
"I imagine a bold plan for a world without discrimination, in which women and men are equal partners in shaping their societies and lives." – Nicole Kidman
Some of you reached out to me regarding the error. You were very gracious and kind. I understand it made a few of you chuckle and I reluctantly admit, a chuckle was my first reaction once it was brought to my attention. We're only human, right? I'm only human. And as an evolving human I have learned to embrace learning opportunities however they may come. This particular incident would fit in a category I like to call, "Learning out Loud." Making mistakes publicly can be accompanied by humiliation, shame, and embarrassment. In this case the mistake was shared to a community known for its brightest minds. Yet, I immediately offered myself the grace to learn from my mistake and I am grateful that you, too, offered me grace. When we make mistakes, we must be careful that we are not marred by the experience, as it is only a moment in time. Instead we must zoom in on what there is to learn, if anything. 
On another note, I want to thank you for being a gracious community where people can learn and grow. This is what makes Vanderbilt University a great place to work. As part of the Employee Learning and Engagement team, learning is both my personal and professional mission. I hope the work our team is doing will foster and advance the spirit of learning in our everyday work lives and beyond. Let's continue to offer a sense of safety and grace so that our learning community can flourish. 
With learning in mind, please be sure to check out this week's list of events hosted by the Women's Center for the Vanderbilt community.
---
Monday Inspiration
"Each time a woman stands up for herself, without knowing it possibly, without claiming it, she stands up for all women." —  Maya Angelou
---
Employee Learning & Engagement Events
**ALL NEW** EMPLOYEE LEARNING AND ENGAGEMENT SERIES: POD TALKS @ VANDY!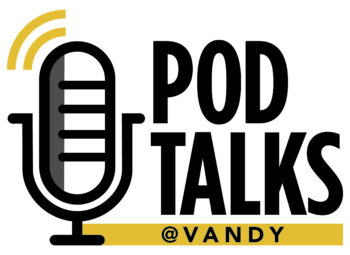 Join your colleagues and the Employee Learning & Engagement team this week, March 24th from 2pm – 3pm, for our new series, Pod Talks @Vandy! Our first discussion will center around topics from the featured podcast, Dare to Lead: Eric Mosley with Brené on Making Work Human (rehumanizing the workplace and harnessing the power of social recognition). We won't be presenting – this will be heavily focused on fostering conversations.
To participate, please listen to the designated podcast episode and reserve your seat. Podcasts will rotate, to offer opportunity for community members to engage with different topics, hosts, and ideas.
CRAFTING YOUR AUTHENTIC LEADERSHIP PRESENCE WORKSHOP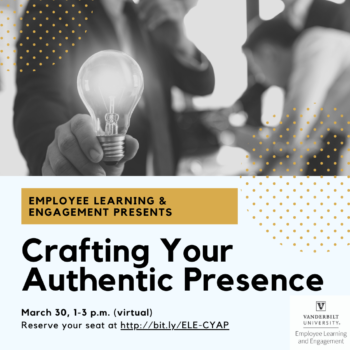 Join us for this workshop on Tuesday, March 30th from 1pm – 3pm CST.
UNLOCK YOUR TOP 5 TALENT THEMES WITH CliftonStrengths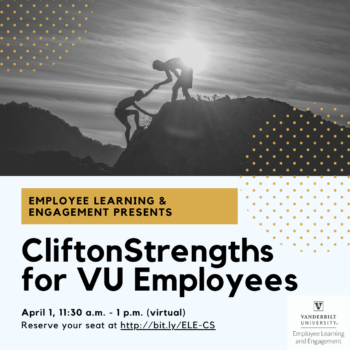 In this highly engaging session on Thursday, April 1st from 11:30am – 1pm CST, we will provide you with an opportunity to complete the CliftonStrengths assessment to unlock your Top 5 Talent Themes, and explore how they impact your work.
****To register and learn more about upcoming workshops, please visit our website here. You can also view what's on the horizon and register for future events.****
---
Campus Partner Opportunities
The Margaret Cuniggim Women's Center Presents Women's History Month Events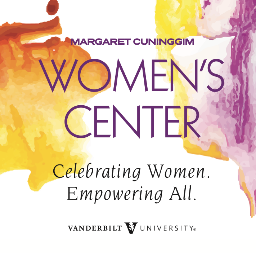 To learn more about upcoming Women's History events for 2021, please check out the calendar of events here.
NOTE: Multiple events are available to attend. RSVP for events here.
Upcoming P.R.I.D.E. Training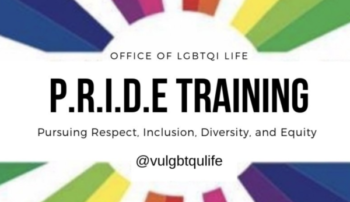 Spring 2021 Schedule
Sign up here! The next training dates for the semester:
Upcoming 'Disrupting Everyday Bias' Sessions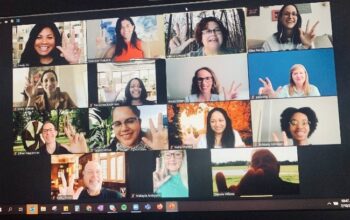 Register for upcoming sessions via Oracle Learning here.
May 27th: 10am – 12pm CST
---
Did You Know…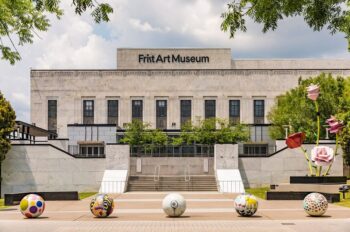 The Frist Art Museum offers an online exhibit of 2020 community reflections. The exhibit started on March 3rd and is scheduled to run through August 1, 2021. Curated by artist, Woke3, the online experience includes videos offering spoken word, music, and dance, as well as numerous photos capturing events that unfolded over the year. Click here to view the exhibit.
A special shoutout goes to our colleague, Heidi Welch, for sharing this thoughtfully curated online exhibit to the learning community here at Vanderbilt University. If you have a share you'd like us to consider for Rooted in Learning, please email us at: ele@vanderbilt.edu.
---
Virtual & Community Events
Upcoming Symposium on Racial Justice, Freedom and Activism in Nashville and Beyond: Then and Now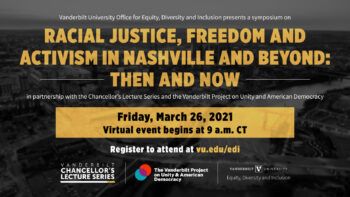 Learn more and register for the virtual event here.
Don't Miss This Margaret Cuninggim Women's Center Event, Women in the Workplace and COVID-19: Where Do We Go from Here?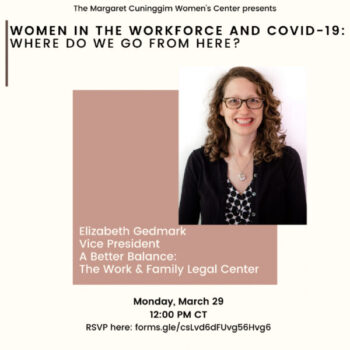 Learn more and register for the virtual event here.
Join the YWCA for the 21-Day Racial Equity & Social Justice Challenge!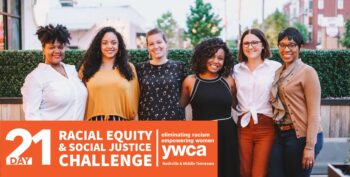 The 21 Day Challenge is designed to create dedicated time and space to build more effective social justice habits, particularly those dealing with issues of race, power, privilege, and leadership. Learn more and register for the challenge here.
---
Additional Learning Resources
FEATURED TALK
Enjoy this TedTalk on "How to Lead in a Crisis" from the TED series, The Way We Work. Over a five minute break, learn how humility, transparency, and urgency can aid you in leading successfully through upheaval and challenging times.
SUGGESTED READING
3 Simple Habits to Improve Your Critical Thinking
(Helen Lee Bouygues, Harvard Business Review)
3 Counterintuitive Ways to Help Build Your Career Potential, According to Research
(Tomas Chamorro-Premuzic, Fast Company)
How Curiosity and Empathy Create Inspirational Leadership
(Michelle Manafy, Inc.)
RECOMMENDED LEARNING
We Present You – Skillsoft Books and Videos!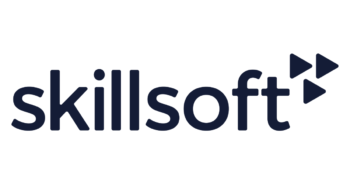 Are you ready to deep dive into sea of learning opportunity? Skillsoft Books and Videos offers you access to a library of more than 40,000 audiobooks, videos, live events, and related content. You can locate this wealthy resource under Learning Item Number OLC930045 in Oracle or search for Skillsoft Books and Videos to enroll.
NOTE: You must use Mozilla Firefox to access the library. 
---
For a healthy dose of information, resources, inspiration, or even delicious recipes, opt-in to the HealthyU distribution list at wellbeing@vanderbilt.edu.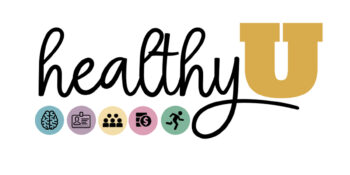 View the most recent edition here!
---
UPDATE: We Are Less Than 10 Subscribers Away! Help Us Reach 600 and Win a Giveaway!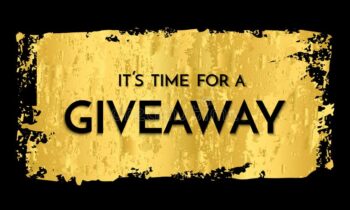 We're almost there! To celebrate this next milestone, we will have a giveaway prize for a random subscriber. Will it be you?! If you know someone who is new to the Vanderbilt community or who is not a current subscriber, encourage them to subscribe! They can email us at ele@vanderbilt.edu and type "Subscribe" in the subject line. Stay tuned for the winner to be announced next week…
Communicate & Share Your Ideas
Got content suggestions? We'd love to hear from you. Email us your questions, thoughts, suggestions or requests for the newsletter or workshops and trainings at ele@vanderbilt.edu. Continue to encourage your teams and colleagues to opt-in to Rooted in Learning. Also, please note that a Vanderbilt email address is required to subscribe.
Happy Learning!
The Employee Learning & Engagement Team