The Editor's Note
Hello,
Welcome to the month of March, also officially designated as Women's History Month since 1987. While reflecting on and celebrating the strength, struggles and successes of women is something we can do daily, I invite you to give special consideration to the women who have made a difference in your life over the last year. Who are the women you've been able to lean on, helping you to brave the challenges of change during a pandemic, aiding in your ability to rise to the occasion during these unprecedented times? Celebrate them and let them know how they have positively impacted your life.
Be sure to join the Margaret Cuninggim Women's Center and the Vanderbilt community for a month jam-packed with events commemorating the struggles, triumphs and contributions of women. You can learn more about the origins of Women's History Month here.
---
Monday Inspiration
"Education is education. We should learn everything and then choose which path to follow. Education is neither Eastern nor Western, it is human." —  Malala Yousafzai
---
Employee Learning & Engagement

Has the Employee Learning and Engagement team heard from you yet? Click this link to let us know which workshops or learning experiences you'd be interested in. If anything is missing from the list, please share any additional ideas you have.
Thank you for your participation!
---
Campus Partner Opportunities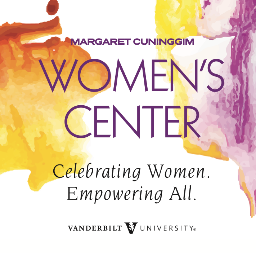 The Margaret Cuniggim Women's Center Kicks off Women's History Month
To learn more about upcoming Women's History events for 2021, please check out the calendar of events here.
NOTE: Multiple events are available to attend. RSVP here.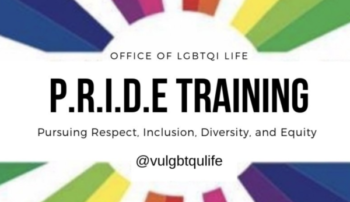 Upcoming P.R.I.D.E. Training
Spring 2021 Schedule
Sign up here! The next training dates for the semester: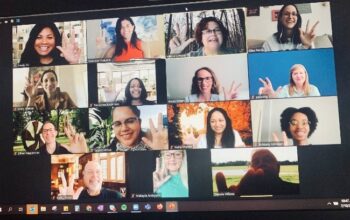 Upcoming 'Disrupting Everyday Bias' Sessions
Register for upcoming sessions via Oracle Learning here.
Mar 22nd: 9am – 11am CST
May 27th: 10am – 12pm CST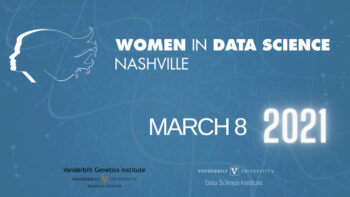 Women in Data Science Conference
Mar 8th: 10am – 5pm CST
The conference is free and open to the public. View a full schedule of events and register here.
---
Virtual & Community Events
The Women's Center Hosts Women's History Month Lecture with Joan Johnson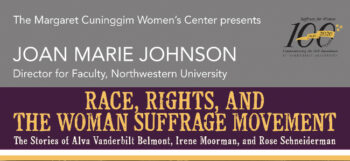 Thursday, March 4, 2021 @ 5:30pm CST
Register at: https://vanderbilt.zoom.us/webinar/register/WN_miqVlMX7T0WGtpUlb8mpPg
Vanderbilt Law School's Upcoming Dean's Lecture Series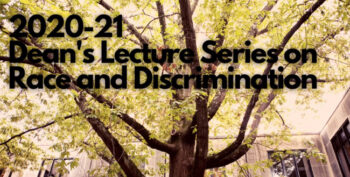 Join assistant professor of history and law, Kimberly M. Welch for a lecture on Race and Discrimination. The event takes place Thursday, March 4th, beginning at 12pm CST. Register for the online event here.
Join the YWCA for the 21-Day Racial Equity & Social Justice Challenge!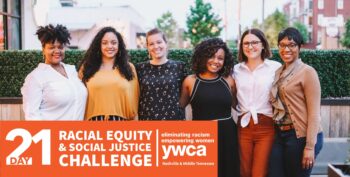 The 21 Day Challenge is designed to create dedicated time and space to build more effective social justice habits, particularly those dealing with issues of race, power, privilege, and leadership. Learn more and register for the challenge here.
---
Additional Learning Resources
FEATURED PODCAST
WorkLife with Adam Grant | Taken for Granted: Brene Brown on What Vulnerability Isn't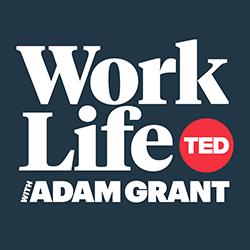 Enjoy in less than an hour!
Do you take the term "tough-skinned" to a new level when interacting in a work environment? Or are you one who has found the balance between wearing thick skin and knowing when and how to be vulnerable? If you're wondering how to set boundaries and find comfort in discomfort, listen in on Adam Grant's latest podcast with Brene Brown as they unpack the power of being vulnerable at work.  
SUGGESTED READING
(Author unlisted, American Psychological Association)
(Mis)Understanding Others: Three Biases that Affect How We Communicate
(Kamila Sip, Ph.D., Your Brain at Work)
What A Year of Staring at Our Own Faces on Zoom Has Done to Us
(Rachel Moss, Huffington Post)
RECOMMENDED LEARNING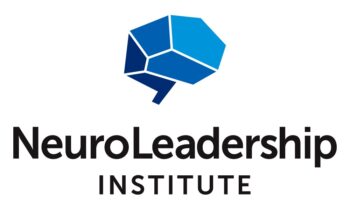 Your Brain at Work LIVE | What We Have Wrong about the Brain and Leadership
Tune in for this FREE webinar:
Friday, March 5th12pm – 1pm ET
Learn about the latest research and insights on leadership thinking and behavior. Register here.
---
Sign up for HealthyU!
If you aren't already subscribed to the HealthyU quarterly newsletter, you don't want to miss out! For a healthy dose of information, resources, inspiration, or even delicious recipes, opt-in to the distribution list at wellbeing@vanderbilt.edu.
View the most recent edition here!
---
Help Us Reach 600 Subscribers!
We previously celebrated reaching 500 subscribers for Rooted in Learning, thanks to your spreading the word. We are now getting closer to 600 subscribers and we need you to help us reach this goal. To celebrate this next milestone, we will have a giveaway prize for a random subscriber. Will it be you?! If you know someone who is new to the Vanderbilt community or who is not a current subscriber, encourage them to subscribe! They can email us at ele@vanderbilt.edu and type "Subscribe" in the subject line. Stay tuned for the winner to be announced in the coming weeks…
Communicate & Share Your Ideas
Got content suggestions? We'd love to hear from you. Email us your questions, thoughts, suggestions or requests for the newsletter or workshops and trainings at ele@vanderbilt.edu. Continue to encourage your teams and colleagues to opt-in to Rooted in Learning. Also, please note that a Vanderbilt email address is required to subscribe.
Happy Learning!
The Employee Learning & Engagement Team