The Editor's Note
Hello,
Welcome to a full work week! It seems like those have been rare lately, but that will change as we're settling into the year. Last week's Inauguration festivities signaled to me that the year is indeed progressing.
Have you established your learning goals yet? There are many options available through SkillSoft, which can be accessed in Oracle Learning. Browse the catalog or search for topics of interest via Vanderbilt's free online training and professional development tool. Many of the courses are less than an hour. Relevant topics include: Establishing Effective Virtual Teams, Leading in the Post-pandemic Workplace, and Contributing as A Virtual Team Member.
Maximize your learning opportunities by visiting Oracle Learning soon!
~TaShunda
---
Monday Inspiration
"If you share what you know, you'll learn more. Give what you have, you'll get more. Be who you are, you'll be more." — Tara Jaye Frank
---
Upcoming TEDx VanderbiltUniversity Event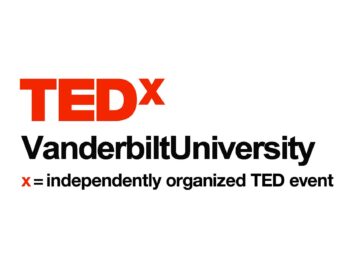 The Office of Student Leadership Development is excited to announce the 6th annual TEDx Vanderbilt University conference. Join them Sunday, February 7th, to hear eight members of the Vanderbilt community share their ideas worth spreading! Vanderbilt students, staff, faculty, alumni, and community members are all welcome to attend the virtual event.
Please be on the lookout in the coming weeks for information on how to access the virtual event, which takes place February 7th.
Learn more about the speakers and event at: tedxvanderbiltuniversity.com.
---
Professional & Career Planning
Define Your Vanderbilt Career Path!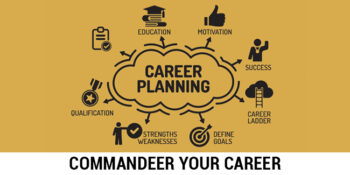 Add 'Update My Oracle Profile' to your calendar. Already marked this off your to-do list? Great! If not, get started with four easy steps:
Log into Oracle
Select the "Career and Performance" tile
Select "Skills and Qualifications"
Complete your Profile or import your LinkedIn profile
For more information, access the Oracle Recruiting Cloud for Internal Candidates module in Learning or email Employee Learning and Engagement at ele@vanderbilt.edu.
---
Campus Partner Opportunities
Vanderbilt's Margaret Cuninggim Women's Center Upcoming Workshops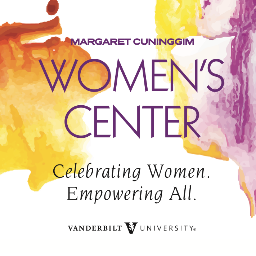 Spring 2021 Schedule
Leadership Skills – Wednesday, February 17th @ 12pm | Krystal Clark, Director of Employee Learning and Organizational Effectiveness
Enneagram Workshop – Thursday, March 11th @12pm | Liz Perez, LMFT, Enneagram Specialist
NOTE: All Work-Life Workshops are held via Zoom. For questions or accommodations, please contact Brianna Nesbitt at brianna.nesbitt@vanderbilt.edu. Sign up for the Women's Center Mailing List here.
Upcoming P.R.I.D.E. Training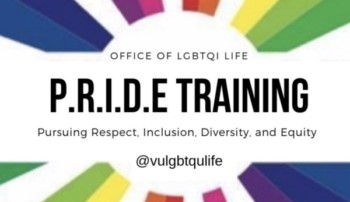 Sign up here! The next training date for the semester:
Upcoming 'Disrupting Everyday Bias' Sessions
Register for upcoming sessions via Oracle Learning here.
Jan 27th: 1pm – 3pm CST
Feb 16th: 11am – 1pm CST
Mar 22nd: 9am – 11am CST
May 27th: 10am – 12pm CST
---
Virtual & Community Events
The Power of Youth Voice in Creating a Good Society | Good Society Forum
Wednesday, Jan 27th 12pm CST/1pm ET | Register here
Forbes & Tata Consultancy Services: Women and the Way Forward
Thursday, Feb 4th 10am – 11:05am CST | Register here
---
Additional Learning Resources
FEATURED PODCAST
Unlocking Us with Brene Brown | Brene Brown with Melinda Gates on The Moment of Lift
 Enjoy a listen here!
Brene Brown talks with philanthropist and global advocate for women and girls, Melinda Gates. Through their conversation they explore empathy, the power of story, and they dig into Melinda's book, The Moment of Lift, which is "a clear and powerful call to action for gender equity."
SUGGESTED READING
Learn When – and How – to Say No in Your Professional Life
(Leah H. Somerville, Jay J. Van Bavel, Neil A. Lewis, Jr., June Gruber, William A. Cunningham, Science Magazine)
7 Reasons Humility Is A Highly Desired Leadership Trait
 (Harvey Deutschendorf, Fast Company)
 Zoom Fatigue: What Have We Learned
(Ray Schroeder, Inside Higher Ed)
RECOMMENDED LEARNING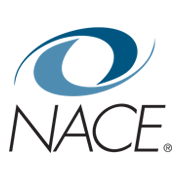 NACE Professional Development – Thursday, Feb 11th, 1pm – 2pm ET
Intent & Impact: Connecting Underrepresented Students & Employers Using A Virtual Meet-up Model << Learn more and register here.
Cost: $49 (member); $69 (nonmember)
(Susanne Donovan, Jhaakira Jacobs, Christie Vuoto – Villanova University)
---
Communicate & Share Your Ideas
Got content suggestions? We'd love to hear from you. Email us your questions, thoughts, suggestions or requests for the newsletter or workshops and trainings at ele@vanderbilt.edu. Continue to encourage your teams and colleagues to opt-in to Rooted in Learning. Also, please note that a Vanderbilt email address is required to subscribe.
Happy Learning!
The Employee Learning & Engagement Team