National Disability Employment Awareness Month
In October, Americans observe National Disability Employment Awareness Month (NDEAM) by paying tribute to the accomplishments of the men and women with disabilities whose work helps keep the nation's economy strong and by reaffirming their commitment to ensuring equal opportunity for all citizens.
This effort to educate the public about the issues related to disability and employment began in 1945, when Congress enacted Public Law 176, declaring the first week of October each year as National Employ the Physically Handicapped Week. In 1962, the word "physically" was removed to acknowledge the employment needs and contributions of individuals with all types of disabilities. Some 25 years later, Congress expanded the week to a month and changed the name to National Disability Employment Awareness Month.
Learn more about NDEAM here.
Breast Cancer Awareness Month
The Breast Cancer Awareness Month, marked in countries across the world every October, helps to increase attention and support for the awareness, early detection, and treatment as well as palliative care of this disease.
Facts about Breast Cancer:
Each year in the United States, more than 200,000 women get breast cancer and more than 40,000 women die from the disease.
Most breast cancers are found in women who are 50 years old or older, but breast cancer also affects younger women. About 11% of all new cases of breast cancer in the United States are found in women younger than 45 years of age.
Studies show that women with disabilities are less likely than women without disabilities to have received a mammogram during the past two years.
Black women have the highest breast cancer rates of all racial and ethnic groups and are 40% more likely to die of breast cancer than white women.
One in 8 women will develop breast cancer in her lifetime. When breast cancer is found and treated early, the five-year survival rate is 98 percent.
learn more here:
https://breastcancernow.org/get-involved/breast-cancer-awareness-month
https://www.cancer.org/cancer/breast-cancer.html
Global Diversity Awareness Month
October marked the beginning of Global Diversity Awareness Month, reminding us all the positive impact a diverse workplace can have on society. Over the years people have stopped looking at diversity, equity, and inclusion as a trend and more as a tool to strengthen cross-cultural and intercultural awareness.
What is global diversity?
It includes showing appreciation for gender equity, cultural diversity, differences in religion, ideologies, and uniqueness while also supporting an inclusive society worldwide.
Diversity is the basis for healthy debate and can help societies thrive. The exchange of ideas and information across cultural backgrounds is the basis of scholarly research and education in general. It aids communication and understanding among political parties, businesses, and governments. Without diversity, humanity is sacrificed.
For Further Reading…
Did You Know
October is the second Autumn month.
National Fire Prevention Week falls during the week of October 9 each year. It commemorates the Great Chicago Fire of 1871.
October in the Northern Hemisphere is similar to April in the Southern Hemisphere.
The leaves of trees often begin to change their colors during this month.
The World Series for Major League Baseball generally takes place during October.
The NBA, National Basketball League, and the NHL, National Hockey League, both begin their seasons in October.
There are many health observances that have October as their national month. These include Healthy Lungs, Breast Cancer, Lupus, Spina Bifida, Blindness, and Sudden Infant Death Syndrome (SIDS).
What We're Reading
Books:
Wellness Resources
Campus Life 
Events happening on campus!
Civility and Respect Bystander Training
As we in the Vanderbilt community come together and reckon with injustice in American society, one of the most common questions posed is "What can I do to help? How do I as an individual help support my colleges and community members when I see something wrong?" As a response, the IDEA Committee is excited to offer People and Business Services staff the opportunity to participate in Civility and Respect Bystander Training through Vanderbilt's Project Safe.
This training is designed to help staff navigate uncomfortable situations, such as microaggressions or unnecessary touching in the workplace, and balance what must be reported, may be reported, how to proceed internally, and other recommended practices for such behaviors.  It also teaches skills and options to consider when a bystander witnesses or is involved in an incident – the scenarios vary, thus the options for the bystander can vary.  They cover how to recognize what you're seeing/hearing/feeling, how to pause or delay further harm, how to disrupt and reduce further harm, how to delegate or recruit reinforcements in your intervention, how to confront a situation directly, and how to address situations after they have occurred.  The training is designed to help participants identify their particular barriers or hurdles to intervening and brainstorm pathways to intervention around those hesitations or concerns.  The take-away should be that everyone can do something, no matter how small, but that no one has to do everything, it takes all of us.
Project Safe has set up three one-hour Zoom sessions specifically for People and Business Services staff. The information covered in each session will be the same so choose the one that works best with your schedule. We highly encourage everyone to consider this training and please feel free to forward this information along to anyone who may have been missed on this email.
Registration is required to attend. Once you sign up, you will be sent a confirmation email containing information about joining the meeting.
Engine for Art, Democracy, and Justice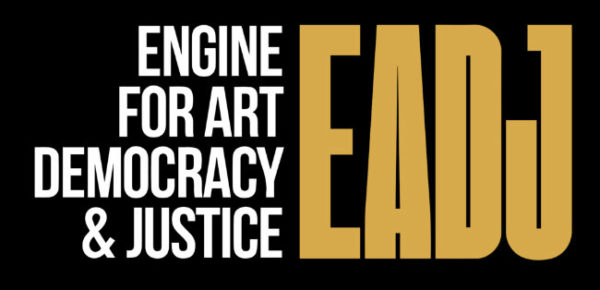 Vanderbilt University is partnering with Fisk University, the Frist Art Museum, and Millions of Conversations to host "Engine for Art, Democracy, and Justice," a trans-institutional series of virtual conversations and artistic collaborations focused on healing at a time of significant social unrest. Learn more here: https://www.vanderbilt.edu/eadj/
Vanderbilt University Divinity School
October 26, 2020, at 7:00 PM CST
Five intersex people come out of the shadows to shine a light on the medical scandal harming children for decades. These stories illuminate a unique perspective on what it feels like to be invisible in our culture and subject to abuse and shame for being born differently, and it helps to develop constructive conversations on one of the most divisive issues facing communities of faith. English. 80 min.
Presented by Stephanie Budwey, Luce Dean's Faculty Fellow Assistant Professor of the History and Practice of Christian Worship and the Arts
*Filmmakers Megan DeFranza and Lianne Simon in attendance for post-screening Q&A
SPONSORED BY: Carpenter Program in Religion, Gender, and Sexuality at Vanderbilt Divinity School; Lesbian, Gay, Bisexual, Transgender, Queer, and Intersex Life at Vanderbilt University; Religion in the Arts and Contemporary Culture at Vanderbilt Divinity School; Vanderbilt LGBT Policy Lab; Vanderbilt School of Nursing
Bishop Joseph Johnson Black Cultural Center
This fall the BCC will host a series of discussions focused on issues pertaining to racial and social justice. They are partnering with various community agencies in Nashville to help facilitate and inform the discussions. Participants will need to register for this event.
Click the link below to Register: https://vanderbilt.zoom.us/meeting/register/tJYkf-utqz4tE9Ww1rPd8ddATsuEGuRWQE2a
Passcode = VU1953
Office of LGBTQI+ P.R.I.D.E. Training
Join the virtual P.R.I.D.E. (Pursuing Respect, Inclusion, Diversity, and Equity) Training on October 28th and November 10th.
Get more details and register on their website.
The Margaret Cuninggim Women's Center

Vanderbilt University COVID-19 Updates
You can find the latest return to campus updates here
Check out the Anchor Down, Step Up: Together, we can slow the spread of COVID-19 video and learn more about Vanderbilt's commitment to safety!

October Diversity Awareness Calendar 
All Month

Bullying Prevention Month
Domestic Violence Awareness Month
Down Syndrome Awareness Month
Family History Month
Filipino-American Heritage Month
Italian-American Heritage Month
LGBT History Month
National Disability Employment Awareness Month
National German Heritage Month
National Work and Family Month
Polish-American Heritage Month

October 2
International Day of Non-Violence
October 10
World Mental Health Day
October 11
National Coming Out Day
October 16
Spirit Day–Anti Bullying
October 17
International Day for the Eradication of Poverty
October 18
Women in Military Service for America Memorial Anniversary
October 19
World Humanitarian Action Day
October 31
Halloween & Day of the Dead
We want to hear from you
If you have any ideas, D&I stories, or updates that you would like to share please send them to yasmine.mukahal@vanderbilt.edu so that we can spotlight them in the newsletter!