NOVEMBER 2020
Veterans Day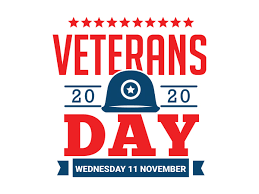 Veterans Day originated as "Armistice Day" on Nov. 11, 1919, the first anniversary of the end of World War I. Congress passed a resolution in 1926 for an annual observance, and Nov. 11 became a national holiday beginning in 1938. Unlike Memorial Day, Veterans Day pays tribute to all American veterans—living or dead—but especially gives thanks to living veterans who served their country honorably during war or peacetime.
Facts about the veteran population of the United States:
18.2 million living veterans served during at least one war as of 2018.
9 percent of veterans are women.
7 million veterans served during the Vietnam War.
3 million veterans have served in support of the War on Terrorism.
Of the 16 million Americans who served during World War II, about 496,777 were still alive as of 2018.
Connecticut was home to the highest percentage of World War II veterans as of 2018 at 7.1 percent.
2 million veterans served during the Korean War.
As of 2017, the top three states with the highest percentage of Veterans were Alaska, Maine, and Montana, respectively.
Fast Facts:
Veterans Day is NOT the Same as Memorial Day. Memorial Day is a time to remember those who gave their lives for our country, particularly in battle or from wounds they suffered in battle. Veterans Day honors all of those who have served the country in war or peace — dead or alive — although it's largely intended to thank living veterans for their sacrifices.
Veterans Day occurs on November 11 every year in the United States in honor of the "eleventh hour of the eleventh day of the eleventh month" of 1918 that signaled the end of World War I.
In 1954, President Dwight D. Eisenhower officially changed the name of the holiday from Armistice Day to Veterans Day.
Great Britain, France, Australia, and Canada also commemorate the veterans of World War I and World War II on or near November 11th: Canada has Remembrance Day, while Britain has Remembrance Sunday (the second Sunday of November).
In Europe, Great Britain, and the Commonwealth countries it is common to observe two minutes of silence at 11 a.m. every November 11.
Every Veterans Day and Memorial Day, Arlington National Cemetery holds an annual memorial service. The cemetery is home to the graves of over 400,000 people, most of whom served in the military.
Diwali
Diwali is a five-day festival and is celebrated by Hindus, Jains, Sikhs, and some Buddhists across the world. The exact date of Diwali varies each year based on the position of the moon as per the Hindu Calendar.
WHAT IS DIWALI?
Diwali (also called Divali or Deepavali) is a "festival of lights" that celebrates the triumph of light over dark and good over evil, and the blessings of victory, freedom, and enlightenment. The name comes from Sanksrit dipavali, meaning "row of lights." The main celebration of Diwali takes place on the day of the new moon, when the sky is at its darkest, so a big part of the celebration revolves around light. Candles, clay lamps, and oil lanterns are lit and placed throughout every home, in the streets, in areas of worship, and floated on lakes and rivers. Fireworks are also set off on the night of Diwali—said by some to ward off evil spirits.
Fast Facts:
In most of India, Diwali consists of a five-day celebration that peaks on the third day with the main celebration of Diwali. In other places where Diwali occurs, usually, only the main day is celebrated.
People celebrate Diwali by visiting friends and family and exchanging good wishes and gifts.
Fireworks and festivities are an essential part of the occasion
Lakshmi, the Hindu goddess of wealth, is worshipped as the bringer of blessings for the new year
Native American Heritage Month
November is National Native American Heritage Month. It's a time to recognize the many sacrifices, contributions, and achievements of Native American people, as well as celebrate their rich and vibrant cultures.
Native American Heritage Month has evolved from its beginnings as a week-long celebration in 1986, when President Reagan proclaimed the week of November 23-30,1986 as "American Indian Week." In 1990, President George H.W. Bush approved a joint resolution designating November as "National American Indian Heritage Month." Every President since has issued annual proclamations designating the month of November as the time to celebrate the culture, accomplishments, and contributions of people who were the first inhabitants of the United States.
Fast Facts:
The US holds in trust 56.2 million acres of land for various Indian tribes and individuals, according to the US Department of Indian Affairs. There are approximately 326 reservations.
There are 573 federally recognized Indian Nations plus other tribes located throughout the United States who are recognized by their respective state governments.
Learn more: 
You can read up on the history of Native Americans using resources provided by the National Archives.
The Library of Congress and National Archives are two of many national institutions hosting events about Native American history and culture this month.
The Native American story is the story of the trail. Come and learn more about Native Americans and the Trail. 
Did You Know
November is the last month of the Fall season.
November in the Northern Hemisphere is similar to May in the Southern Hemisphere.
American football is the main sport watched in the United States this month.
Most, if not all, of the leaves, have fallen off the trees by the end of November.
What We're Reading
Books:
Wellness Resources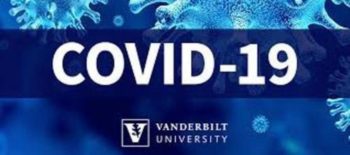 Vanderbilt University COVID-19 Updates
You can find the latest return to campus updates here
Check out the Anchor Down, Step Up: Together, we can slow the spread of COVID-19 video and learn more about Vanderbilt's commitment to safety!
Campus Life 
Events happening on campus!
Let's Vote!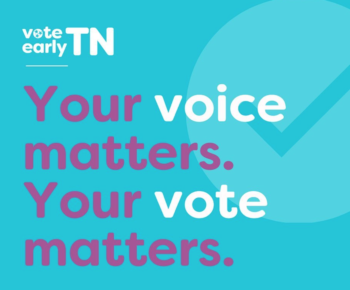 *On Election Day, you must vote at your assigned polling location.*
To learn more about voter registration and participation, visit the Vanderbilt, Let's Vote website.
Federal and state elections are operated by the states themselves and no two states have identical registration and voting processes. The websites below will direct you to your state's voting website that hosts important information and resources about voting requirements, registering to vote, voting absentee, and upcoming elections.
Open Enrollment is Now Open!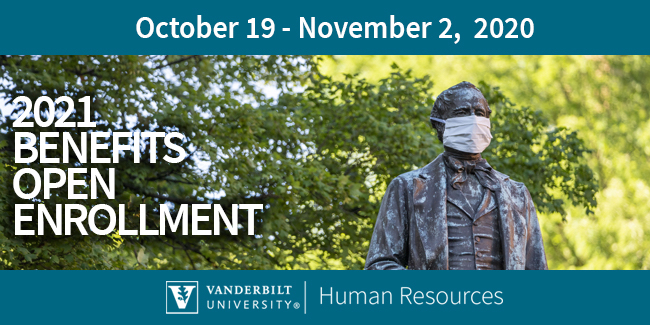 Open Enrollment is your annual opportunity to update or choose the benefits that best meet your needs. All benefits-eligible employees must complete Open Enrollment, even if you don't plan to make changes or waive coverage.
The Open Enrollment website contains the most up-to-date information for your 2021 benefits options. On the website, you can find helpful information such as:
You can now enroll on My VU Benefits through 11:59 p.m. Nov 2. You can make or change your elections as often as you want during this time. Keep in mind, elections save as you go through each step of the process, even if you do not click all the way through to the confirmation page.
For more information, visit vu.edu/oe.
2021 Flu Shot Information Site
Bishop Joseph Johnson Black Cultural Center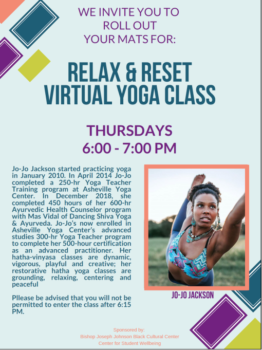 Join the BCC for "Virtual Relax and Reset Yoga" Thursdays at 6 pm. All new participants must fill out the waiver form found here: Waiver
Office of LGBTQI+ P.R.I.D.E. Training
Join the virtual P.R.I.D.E. (Pursuing Respect, Inclusion, Diversity, and Equity) Training on November 10th.
Get more details and register on their website.
LGBTV: Lights, Camera, Dragtion
Saturday, November 7th at 7pm via Zoom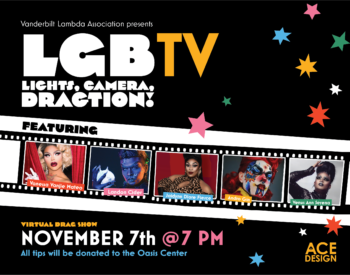 Come one, come all to Lambda's first-ever digital drag show, LGBTV: Lights, Camera, Dragtion! This annual event will be brought to you virtually this year and will serve as a celebration of all things related to LGBTQ+ pop culture and media. Watch your favorite characters and idols be brought to life by our stunning array of performers as they sashay and shimmy their way across your screen. Our student performers will be accompanied by professional drag talent consisting of Venus Ann Serena, Andro Gin, Dragula winner Landon Cider, and Ru Paul's Drag Race alumni, Jaidynn Diore Fierce and Vanessa Vanjie Mateo! The link for the stream will be made available on our Anchorlink event page and be sent out at a later date. This show will also raise funds for the Oasis Center, a local non-profit whose programs provide a variety of services to Nashville LGBTQ+ youth. Money will be raised through tips given during the stream as well as suggested donations for our drag show shirts that will be made available for pick up in the KC Potter Center starting October 19th. So bring your tips and prepare to be entertained by the best drag performers in show business!

November Diversity Awareness Calendar 
| | |
| --- | --- |
| All Month | National American Indian & Alaska Native Heritage MonthNational Native American Heritage Month |
| November 03 | Election Day |
| November 11 | Veterans Day |
| November 14 | Diwali (Hindu) |
| November 20 | Transgender Day of Remembrance. |
| November 25 | Day of the Covenant (Baha'i) |
| November 26 | Thanksgiving |
| November 29 | Eid Milad ul-Nabi (Muslim) |
| | |
We want to hear from you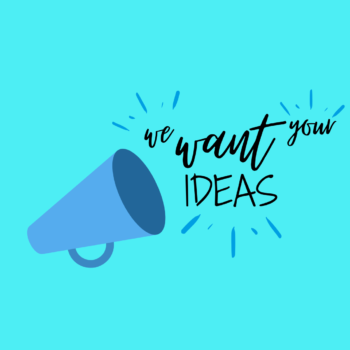 If you have any ideas, D&I stories, or updates that you would like to share please send them to yasmine.mukahal@vanderbilt.edu so that we can spotlight them in the newsletter!