Hi everyone,
Hope you're having a great Week 3 of school! The Monday dashboard numbers were almost too good to be true, so thank you to everyone for doing your part to keep us safe, healthy, and (for most of us) on campus. Heading into the third week, we wanted to highlight the recent exciting announcement that we can now add our Commodore Cards to our Apple Wallet! Although Android users may have to wait a bit longer to receive similar features (sorry!), those of us at VSG wanted to to give a huge shoutout to the Student Services Committee for working towards this goal over the past two years. Now that's dedication to making our lives easier! If you don't remember getting an email from the Commodore Card Office or have no idea what I'm talking about, you can read more about this awesome new feature here.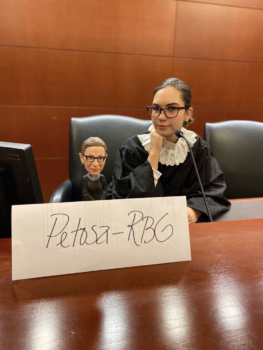 On a second committee note, there's still time to check out working sessions and apply! Once you decide which committee you're most passionate about, you can find the committee application on Anchor Link (here).
Senate elections are coming up, with candidates announced later this week. The Senate Election race officially begins this Friday, Sept. 11. Be sure to exercise your right to vote for your favorite candidate on Anchor Link starting Sept. 15 at 8 a.m., and ending Sept. 16 at 12 p.m.. 
As a reminder, if you're interested in being the First-Year Representative, Director of Campus Outreach, or Director of Technology for Cabinet, be sure to apply here by Sept. 17. We will begin scheduling rolling interviews later this week, so if you've already applied, keep an eye out for those interview details. We're excited to "meet" all of our applicants!
In addition, our Programming Team has been working with Vandy administration to organize weekly lawn events every Tuesday night, in an effort to better utilize outdoor spaces and give students more opportunities to safely socialize. The first kick-off event is next Tuesday, so keep a lookout for details!
Last but not least, check out the additional information below on updates to student parking, this year's virtual Spotlight performance, and trying out for BhangraDores. And, I hope you enjoyed this picture of our Speaker of the Senate, Kate Petosa, rocking her favorite RBG look. 
All the best,
Rachel Wei
VSG Director of Communications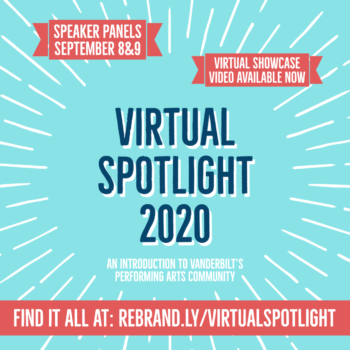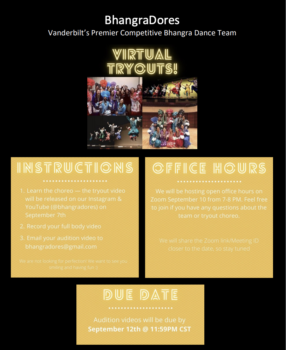 Student Parking Information from MoveVU: 
We have modified the locations where undergraduate students are allowed to park for the 2020-2021 academic year to provide more flexibility.
Sophomores, juniors and seniors, whether residential or off campus, with F, G, J, VK and GT permits may park in any of the following parking facilities: Lot 12A, 25th Ave garage, lot 27, West garage, lot 72D, lot 72E, lot 75A, lot 77, lot 82, lot 102, lot 153, lot 298A and lot 298B.
Please refer to the parking map for updates as we monitor capacity at these parking facilities throughout the year.
Those interested in a reserved space will be able to register online for a space in Kensington garage or Kissam garage.
As a reminder, first year residential students are not allowed to bring a vehicle to campus.
You can contact Parking Services here if you have further questions.