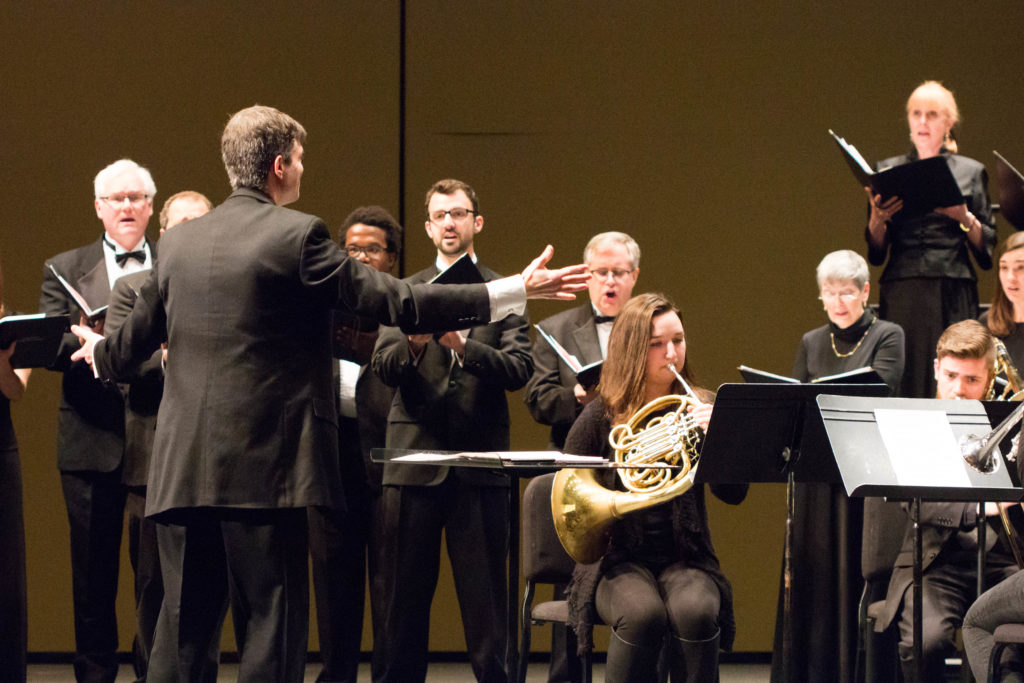 Celebrating our 22nd Season!
The Vanderbilt Community Chorus was formed in the spring of 2000 and has been actively performing and advancing choral artistry ever since.
We are composed of singers from all over the greater Nashville community.  Some are affiliated with Vanderbilt University, some are not.  We all share a love of singing as well as a thirst for the choral experience that we enjoy in a group of this size and ability.  Our programs are just as likely to showcase J.S. Bach as they are Stephen Sondheim, Jake Runestad or Moses Hogan.
We rehearse Tuesdays from 7-9pm at Blair and typically perform two or three concerts per season. New members are auditioned by the director in August and sometimes at other times of the year.  While we usually perform on campus, we embarked upon our first-ever European tour to Germany, Austria, and the Czech Republic in May of 2017 and plan to tour internationally on a regular basis.
If you are interested in joining us, please contact the director, David Binns Williams, at david.b.williams@vanderbilt.edu or call the Blair School of Music at 615-322-7651 to get more information.