Bruce R. Evans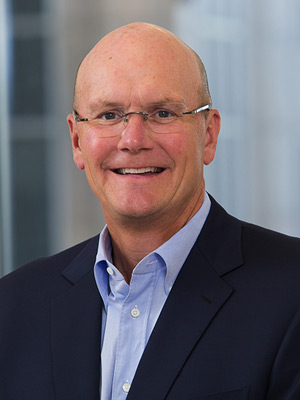 Board Officer: Chairman
Sr. Advisor, Summit Partners / President, Evans Capital
Boston, MA
Bruce R. Evans was elected to the Vanderbilt University Board of Trust in 2009 and became Chairman in 2017.
Mr. Evans is the President of Evans Capital, a private investment fund he founded in 2019, focused on angel, seed and venture stage investments in technology and healthcare. He is also a Senior Advisor to Summit Partners, a global investment firm that manages more than $20 billion in capital dedicated to growth equity, venture capital, and other alternative investment opportunities. Mr. Evans was Chairman of Summit Partners' Board of Managers for seven years, from 2012 to 2019, and a member of the firm's Board and management leadership group for twenty years, after co-leading a successful leveraged recapitalization of Summit in 1999. During his thirty-four year career as a venture capitalist, Mr. Evans has served as a director of more than 35 companies, including fourteen public companies. In addition, he was a member of the board of directors of the National Venture Capital Association from 2009 to 2014 and was founder and initial chairman of the NVCA's Growth Equity Group during his board term. He was named to the Forbes Midas List from 2006 to 2009 and is currently featured as the expert presenter on the topic of Growth Equity in the Harvard Business School Online course -- Alternative Investments. Mr. Evans is currently a director of Analog Devices (NASDAQ: ADI), a designer and manufacturer of high- performance semiconductor products, Casa Systems (NASDAQ: CASA), a provider of next generation broadband communications infrastructure equipment, and three private technology industry companies. His prior public company directorships include Fleetcor Technologies (NYSE: FLT), a provider of fleet credit cards and other specialized payment products for businesses ; Hittite Microwave (NASDAQ: HITT), a provider of communications semiconductor products that was acquired by Analog Devices in 2014 and Pediatrix Medical Group, a comprehensive provider of neonatology services and other health solutions that was later renamed Mednax (NYSE: MD). Mr. Evans was also a member of the initial Board of Directors of the Vanderbilt University Medical Center, after its 2016 spinoff from Vanderbilt University. Prior to joining Summit Partners in Boston in 1986, he sold mainframe computers for IBM in Louisville, Kentucky.
Mr. Evans is a graduate of Huntington High School in Huntington, West Virginia and attended Vanderbilt as a recipient of a James W. Stewart, Jr. Honor Scholarship in Engineering. He graduated from the Vanderbilt University School of Engineering with a BE in Mechanical Engineering and Economics in 1981. He also received an MBA from the Harvard Business School in 1986.
---
View Board Member Directory »