Harnessing the power of computers to create a sustainable future
Harnessing the power of computers to help create an economically, environmentally and socially sustainable future – that is the purpose of a major new grant issued by theNational Science Foundation to a new network of universities and organizations that includes Vanderbilt University.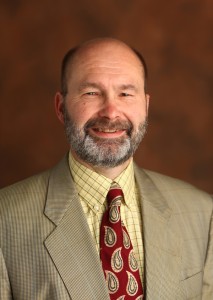 The five-year, $10 million grant is part of NSF's Expeditions in Computing program and will provide funding to establish a national and international research network, calledCompSustNet, that will explore new research dimensions in "computational sustainability," a new field devoted to developing computational solutions to the challenges involved in creating a sustainable future.
CompSusNet will be directed by computer scientists at Cornell University. A Vanderbilt team headed by Douglas Fisher, associate professor of computer science and computer engineering, will be part of the network, along with teams from Bowdoin College, California Institute of Technology, Carnegie Mellon University, Georgia Institute of Technology, Howard University, Oregon State University, Princeton University, Stanford University, University of Massachusetts-Amherst, and the University of Southern California. It will also include key organizations in the areas of conservation, poverty mitigation and renewable energy.
The new sustainability network will allow computer scientists, environmental and social scientists, biologists, physicists, material scientists to collaborate on these complex issues. It also includes a role for citizen science.
"In short, we want to train a new generation of computer scientists who think of themselves as at the forefront of long-term sustainability research, policy, and practice, " Fisher said.
According to Fisher, who is the network's director of outreach, education, diversity and synthesis, Vanderbilt's role will involve research that applies machine learning and other computational approaches to sustainability challenges, like management of smart electrical grids. But Vanderbilt's major role will be to promote CompSustNet's broader impacts by monitoring and synthesizing research across network institutions and then translating it into sustainability-themed online educational materials.
These materials will be made available to computer science faculty around the world so they can incorporate them into their courses. It will also be offered independently to students as global, open, online courses.
Read the full Research News@Vandy story here.