MLK 2023 Schedule of Events
Martin Luther King, Jr.
Vanderbilt University Commemoration
January 14-16, 2023

"It Starts with Me: Cultivating a Beloved Community Mindset to Transform Unjust Systems"
 Schedule of Events
Saturday, Jan. 14
Joint Day of Service for Students
10:30 a.m. Buses depart from Branscomb Circle to take students to Meharry Medical College
11:00 a.m.  Event begins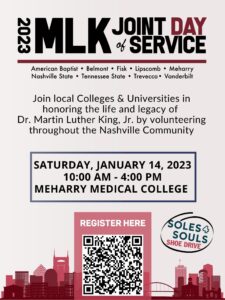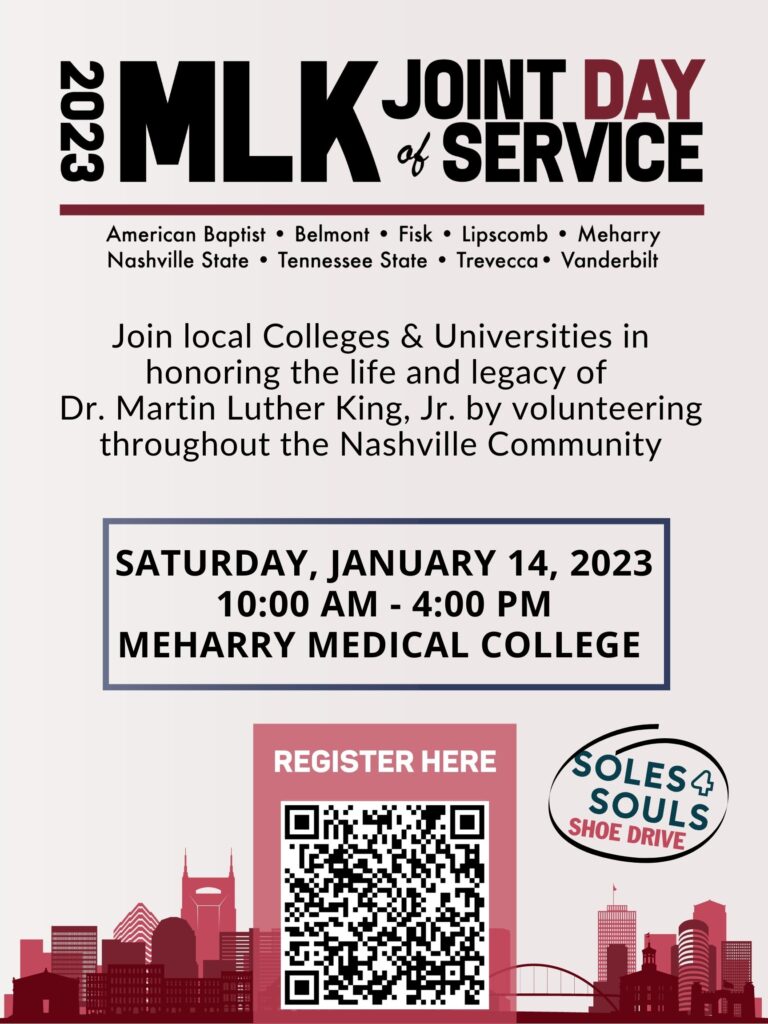 The annual MLK Joint Day of Service brings together hundreds of student volunteers from Nashville-area colleges and universities to continue the dream of Dr. Martin Luther King Jr. through service. This year's event will be on Jan.14 beginning at 10 a.m. at Meharry Medical College, 1005 Dr DB Todd Jr Blvd in Nashville. Following the opening program, volunteers will be bused to different service sites. Lunch will be provided. 
Monday, Jan. 16
2023 Nashville MLK Day March and Convocation
Check-in begins at 7:15am at E. Bronson Ingram Great Room and Commons Lobby
Buses depart from Kirkland Circle and Commons Center at 8:15am
Students, faculty and staff are encouraged to take part in the 2023 Nashville MLK Day March and Convocation. Breakfast and transportation will be available from Kirkland Circle and the Commons Center for all participants. Vanderbilt community members will march together with community attendees from the Jefferson Street Missionary Baptist Church to the TSU Gentry Center, where this year's convocation speaker will be Michael Eric Dyson.
Register for the march and get your commemorative hoodie here >>
2023 MLK Blood Drive  
Save a life this MLK Day by participating in Hillel's annual MLK Blood Drive at the Schulman Center from 12pm to 6pm. Walk-ins will be accommodated but pre-registrants are preferred.
Register for the drive here >>  
2023 Keynote Address with Speaker Byron Pitts, 6:30 p.m. at Ingram Hall and livestream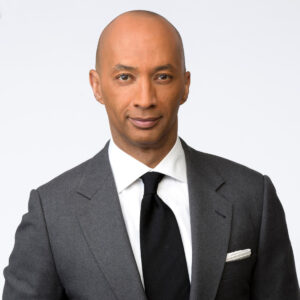 Emmy Award-winning journalist and author Byron Pitts, co-host of ABC's Nightline, will be the keynote speaker for Vanderbilt University's 2023 Martin Luther King Jr. Day commemorative event.
Vice Chancellor André Churchwell will kick off the event, which is scheduled from 6:30 to 8 p.m. CT on Monday, Jan. 16 at Blair School of Music's Ingram Hall, and is open to the Vanderbilt community.  The event will also be livestreamed for additional attendees. 
Pitts is known for covering high-profile international news stories over the span of a decades-long career. He became one of CBS News' lead reporters during the Sept. 11, 2001 terrorist attacks and won an Emmy Award for his breaking news coverage. As a war correspondent embedded with U.S. troops, he covered the Iraq War, an assignment for which he was honored when covering the fall of the Saddam Hussein statue in 2003. In the early 2000s he also reported from the front lines of Hurricane Katrina, the war in Afghanistan, the military buildup in Kuwait, the Elian Gonzales case, the Florida Presidential recount and the refugee crisis in Kosovo.  
He earned a national Emmy Award for news coverage of a Chicago train wreck in 1999. He was recognized for his work by the National Association of Black Journalists in 2002, and has received numerous Associated Press Awards and six regional Emmy Awards.
Pitts is the author of Step Out on Nothing: How Faith and Family Helped Me Conquer Life's Challenges, which chronicles his life from struggling with illiteracy in childhood to becoming a top news anchor.
Register here to attend the event in person >>