The Editor's Note
Hello,
February is flying by and spring is just around the corner. The fast approaching season brings no shortage of opportunities for professional development and engagement in the Vanderbilt community.
Highlights for this month's edition:
Upcoming learning with ELE
TEDxVanderbiltUniversity 2023
A featured TED Talk on a disability-inclusive workplace
With a few days of Black History Month left to celebrate, be sure to check out the remaining events brought to us by the Black Cultural Center.
Enjoy!
---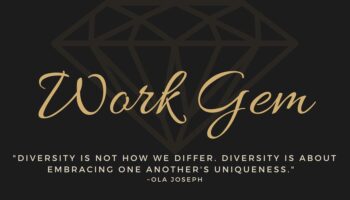 ---
Employee Learning and Engagement Upcoming Experiences 

MONTHLY REFRESH: MINI-SESSIONS FOR REFLECTING, SETTING GOALS, AND MAKING PROGRESS WITH KRISTA VAUGHT
Date: Monday, February 27, 2023   |  Time: 11:30am – 11:55am CST
Date: Monday, March 27, 2023  |  Time: 11:30am – 11:55am CST
WAY OF WORK (WOW) SERIES – PART 1: LEARNING, FAILURE, AND PSYCHOLOGICAL SAFETY WITH TASHUNDA FRANKLIN
Date: Tuesday, February 28, 2023   |   Time: 2pm – 3pm CST
SAY "YES" TO LEADERSHIP! WITH KRYSTAL CLARK
Date: Thursday, March 2, 2023   |   Time: 3pm – 4:30pm CST
#IamREMARKABLE WITH CHANCE RYON & KRISTA VAUGHT
Date: Monday, March 6, 2023   |   Time: 1:30pm – 3pm CST (Virtual)
Date: Wednesday, March 22, 2023  |  Time: 10:30am – 12pm CST (In-Person)
CLIFTONSTRENGTHS FOR LEADERS WITH CHANCE RYON
Date: Tuesday, March 7, 2023  |  Time: 2pm – 3:30pm CST (In-Person)
CONVERSATION CIRCLES: A SERIES FOR MANAGERS AND LEADERS WITH HR CONSULTING & ELE
Topic: Performance Management
Date: Wednesday, March 8, 2023 | Time: 11am – 12pm CST
Topic: Supporting Mental Health and Work-Life Balance
Date: Wednesday, April 5, 2023  |  Time: 11am – 12pm CST
ENGAGED, NOT ENGAGED, OR ACTIVELY DISENGAGED? THE IMPORTANCE OF EMPLOYEE ENGAGEMENT WITH KRYSTAL CLARK & CHANCE RYON
Date: Thursday, March 23, 2023   |   Time: 10 am – 11:30am CST
To learn more about upcoming workshops, please visit our website. If you would like the ELE team to facilitate a learning experience, please submit your request here.
---
HR ELE to Host TEDxVanderbiltUniversity, April 18, 2023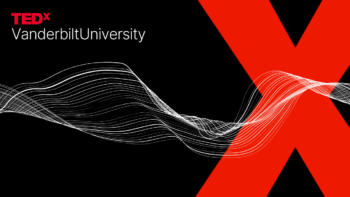 Vanderbilt Human Resources Employee Learning and Engagement team is excited to announce that the 7th Annual TEDxVanderbiltUniversity event will be hosted on April 18, 2023.  
This year's event will take place in Ingram Hall at the Blair School of Music, on April 18. Doors will open at 5:00 PM, the show will start promptly at 6:00 PM, and there will be a reception to follow with light appetizers and refreshments. 
Six speakers from the Vanderbilt Community will step into the red circle to share their idea worth spreading: 
Aaditi Lele ('24), College of Arts & Science  
Blythe Corbett, Associate Professor, Department of Psychiatry and Psychology, Director of the Social Emotional NeuroScience Endocrinology Lab 
Alejandra Flores, Interdisciplinary Graduate Program, Biological and Biomedical Sciences  
Benjamin Collins, Postdoctoral Fellow, Biomedical Informatics and Biomedical Ethics department 
Rachel Brewer ('23), Classics and Environmental Science  
Feylyn Lewis, Assistant Dean for Student Affairs, School of Nursing  
Tickets are free and available on a first-come-first-served basis. Request your tickets for in-person attendance at http://vanderbi.lt/tedx-tickets.  
An online live stream will be available for those who are not able to attend in-person. If you plan to watch online, please do not reserve tickets. The event will be streamed on Vanderbilt University's YouTube channel https://www.youtube.com/vanderbilt.   
More information: http://tedxvanderbiltuniversity.com/  
Tickets: http://vanderbi.lt/tedx-tickets 
What is TEDx?  
In the spirit of ideas worth spreading, TED has created a program called TEDx. TEDx is a program of local, self-organized events that bring people together to share a TED-like experience. Our event is called TEDxVanderbiltUniversity, where x = independently organized TED event. 
More information can be found at tedxvanderbiltuniversity.com. Questions should be directed to Employee Learning and Engagement (ele@vanderbilt.edu).  
---
Did You Know…?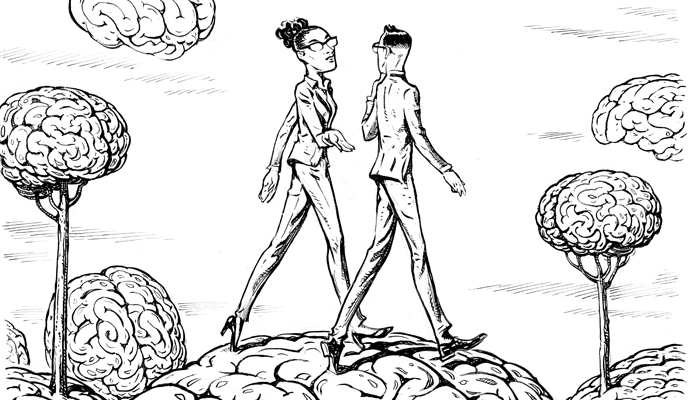 In a study on feedback, researchers found that:
"If you want to put people on edge, tell them they will receive some feedback. Or, just as bad, tell them they'll be giving feedback. Subjects in the study felt equally anxious offering feedback and receiving it, which might explain why so much workplace feedback — particularly in the United States — amounts to a series of polite statements, with few suggestions for improvement."
Learn more about how to approach feedback and why it matters here.
---
Campus Partner Opportunities
The Margaret Cuninggim Women's Center Work-Life Workshops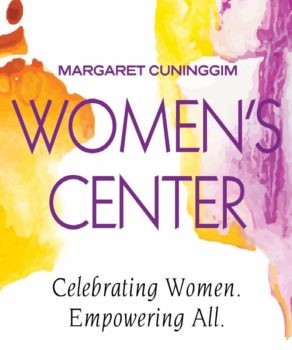 Inclusive Book Club: Their Eyes Were Watching God
Date: March 7, 2023  |  Time: 12pm  |  Location: Zoom
Dignity-Centered Hospital Gown (Re) Design
Date: February 26, 2023  |  Time: 12pm – 5pm  |  Location: 2nd Floor, the Wond'ry Makerspaces, Fab Lab
Register Here (NOTE: Prerequisites to participate will be Sewing Tier 1 and Sewing Pattern and Textile Fundamentals.)
---
Additional Learning Resources
FEATURED TALK
TED | A Disability-Inclusive Future of Work with Ryan Gersava
Listen in less than an 10 minutes!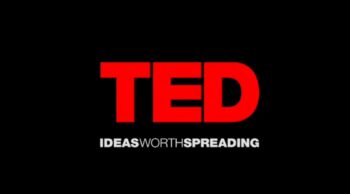 One billion people worldwide are living with a disability, and too many of them are left unemployed or feeling like they need to hide their conditions due to discriminatory hiring practices, says social innovator and TED Fellow Ryan Gersava. With a focus on healing and disclosure, he created an online school to provide people like him with the technical skills and employment aid they need to thrive. Now he's calling for every company to initiate efforts to welcome and support those with disabilities, creating a future of work that leaves no one behind.
SUGGESTED READING
High performers are sometimes punished with more work. Here's how to avoid getting quiet promoted
(Tracy Brower, PhD, FastCompany)
There's a Mental Health Crisis At Work Because Life Is Changing Too Fast
(Gabriella Rosa Kellerman and Martin E.P. Seligman, TIME)
Don't Let Micro-Stresses Burn You Out
(Rob Cross, Jean Singer, and Karen Dillon, HBR)
RECOMMENDED LEARNING
Achieve Your Learning Goals– Tap Into Skillsoft Books and Videos!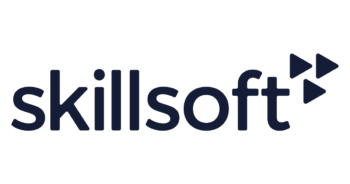 Skillsoft Books and Videos offers you access to a library of more than 40,000 audiobooks, videos, live events, and related content. You can locate this wealthy resource under Learning Item Number OLC930045 in Oracle, or simply visit Oracle Learning.
NOTE: You must use Mozilla Firefox to access the library. 
---
Communicate & Share Your Ideas
Got content suggestions? We'd love to hear from you. Email us your questions, thoughts, suggestions or requests for the newsletter or workshops and trainings at ele@vanderbilt.edu. Continue to encourage your teams and colleagues to opt-in to Rooted in Learning. Also, please note that a Vanderbilt email address is required to subscribe.
Happy Learning!
The Employee Learning and Engagement Team