The Editor's Note
Hello,
Correction: This is a quick note regarding the 2022 Fall Staff Assembly details. When Rooted in Learning was distributed last week, some of the details listed for the assembly were incorrect. Please note that the staff assembly will take place on September 29th, and not the previously listed date. We apologize for any inconvenience this may have caused. Revisit the Fall Staff Assembly section below to view the correct details. Thank you!
As we enter the month of August, Rooted in Learning will be transitioning to the newly combined human resources newsletter, HR|Anchored. Through the combined newsletter you can look forward to hearing from various teams in HR. In the meantime, you will continue receiving communication about upcoming ELE experiences and events.
Please be sure to check out the HR|Anchored section below to sign up today.
Enjoy!
---
Weekly Work Gem
"I hire people brighter than me and I get out of their way." – Lee Iacocca
---
Employee Learning and Engagement Events 
HR ELE INVITES INTEREST FOR SMALL GROUP LIFE DESIGN SERIES FOR EMPLOYEES, BASED ON DESIGNING YOUR LIFE METHODOLOGY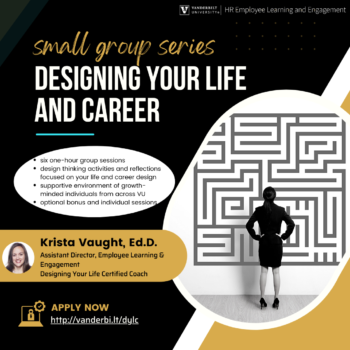 Based on the bestseller, Designing Your Life: How to Build a Well-Lived and Joyful Life by Bill Burnett and Dave Evans of Stanford University, this small group program is a deeply expanded, in-depth version of HR Employee Learning & Engagement's popular Design Thinking, Upskilling, and Career Growth learning experience.
As a participant in this program, you will:
explore and practice design thinking mindsets
engage in design thinking activities during and between group sessions to get curious, talk to people, try stuff, and tell your story
contribute to creating a supportive environment of growth-minded individuals across Vanderbilt, both within your group session and within a collaborative virtual space
leverage opportunities to collaborate, create accountability, and gain fresh insights
participate in group experiences (synchronous) over two months and (optional) individual coaching sessions
Each group session will involve discussions, coaching, reflections, and activities. Between sessions, you will read relevant chapters of Designing Your Life – it's a light and interesting read!
More information and interest form: If you are interested in participating in this small group series for a future semester, please visit the Designing Your Life and Career page and complete the interest form and we'll be in touch.
This series is designed and led by Krista Vaught, Ed.D., assistant director of employee learning and engagement on the human resources team.
---
Employee Learning Experiences Poll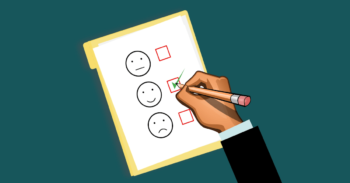 The time is fast approaching for the release of our learning experiences for fall 2022. We would love to hear your suggestions or ideas about what you would like to see added to our growing list of experiences. Take a brief moment to share your thoughts by completing this poll.
Thanks in advance for your willingness to provide feedback.
---
Fall Staff Award Nominations Are Now Open; Fall Assembly to Take Place on November 2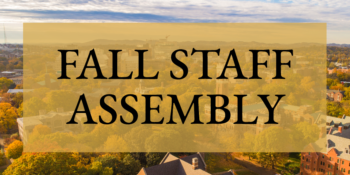 The Fall Staff Assembly and staff awards are part of the semiannual effort to celebrate staff excellence and recognize the many contributions of university staff to Vanderbilt's mission. This year's Fall Staff Assembly is scheduled for Thursday, Sept. 29.
Award nominations can be submitted online through the online nomination form and are open through Friday, Aug. 26. Please see the staff awards website for nomination guidelines and award amounts. The Staff Awards Review Committee reviews all applications and makes a recommendation to senior administration. 
Nomination period: Friday, July 29—Friday, August 26.
Staff Assembly: Thursday, September 29 3:30-4:30 PM, in the Student Life Center.
https://vanderbilt.infoready4.com/#university-opportunities
---
The Hybrid Hub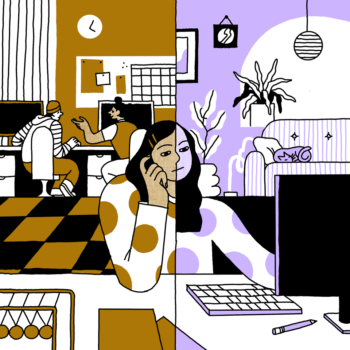 VU Hybrid Work Resources:
Vanderbilt University's Hybrid and Remote Work Policy for Staff
Vanderbilt University's Hybrid and Remote Work Toolkit
Additional Resources:
Want Hybrid Work to Succeed? Trust, Don't Track, Employees
American Psychological Association | The Future of Work: 5 Questions for Tsedal Neeley
How To Successfully Make A Hybrid Work Setup Work For You And Your Boss: Life Kit
Reimaging Higher Education for the Age of Flexible Work
HBR: Managing Introverts and Extroverts in the Hybrid Workplace
Deloitte's Return to Campus: Perspectives from Higher Education Leaders
---
Did You Know…?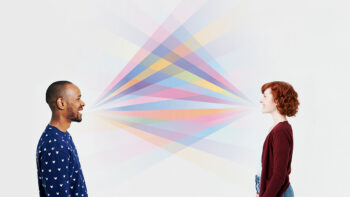 "We humans have an innate need to belong — to one another, to our friends and families, and to our culture and country. The same is true when we're at work. When people feel like they belong at work, they are more productive, motivated, engaged and 3.5 times more likely to contribute to their fullest potential, according to our research at the Center for Talent Innovation."
A simple statement like "how are you doing?" can go a long way with your colleagues. Learn more here.
---
Additional Learning Resources
FEATURED LEARNING
Coursera | Leading Innovation in Arts and Culture with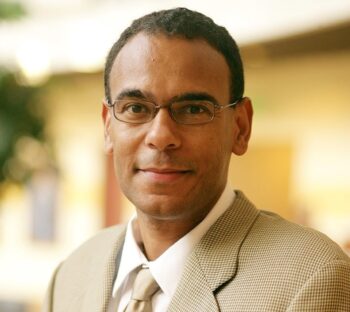 Leading Innovation in Arts & Culture will teach you how to make an "innovation strategy" a fundamental component of your organization's overall strategy. In this seminar you will learn to:
Analyze constraints on innovation in your organization, foresee obstacles and opportunities, and develop a shared vision
Develop a process to manage the demands of multiple stakeholders, shifting priorities and the uncertainty inherent in new initiatives
Create a culture for innovation and risk-taking that generates new perspectives and challenges existing practice
Create a strong customer focus within your organization that anticipates customer needs
National Arts Strategies worked with David A. Owens, PhD, executive director of Vanderbilt University's innovation center, The Wond'ry, to customize this course for those working in the cultural sector. They based their work on David Owens' Leading Strategic Innovation in Organizations course. This highly interactive 8-week course will engage you in a series of class discussions and exercises.
SUGGESTED READING
Burnout Is A Worldwide Problem: 5 Ways Work Must Change
(Tracey Brower, Forbes)
The Secret to Finding Fulfillment at Work
(Kevin Dickinson, PhD, BIG THINK)
6 Ways to Make Meetings More Inclusive for Introverts
(Gareth Davies, FastCompany)
RECOMMENDED LEARNING
Achieve Your Learning Goals– Tap Into Skillsoft Books and Videos!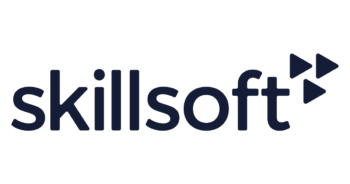 Skillsoft Books and Videos offers you access to a library of more than 40,000 audiobooks, videos, live events, and related content. You can locate this wealthy resource under Learning Item Number OLC930045 in Oracle, or simply visit Oracle Learning to enroll.
NOTE: You must use Mozilla Firefox to access the library. 
---
Making Summer plans? Maximize your savings by using your ABENITY Employee Perks.

The new Vanderbilt University Perks Program gives employees access to over 302,000 local and national discounts, which can add up to more than $4,500 in savings per employee. Exclusive discounts available to staff and faculty include savings at Colonial Williamsburg, Sea World, Dollywood, Avis Car Rental and more, plus thousands of hotels, restaurants, movie theaters, theme parks, museums and other attractions nationwide. All previous employee discounts can now be found in the new Vanderbilt University Perks Program under the "Vanderbilt Exclusives" tab.
For more information on how to create your free account, please visit https://hr.vanderbilt.edu/employee-appreciation/employee-perks.php.
---
HR|Anchored Newsletter – Sign up today!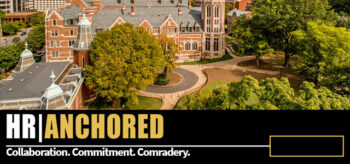 To subscribe, please complete our form.
---
Communicate & Share Your Ideas
Got content suggestions? We'd love to hear from you. Email us your questions, thoughts, suggestions or requests for the newsletter or workshops and trainings at ele@vanderbilt.edu. Continue to encourage your teams and colleagues to opt-in to Rooted in Learning. Also, please note that a Vanderbilt email address is required to subscribe.
Happy Learning!
The Employee Learning and Engagement Team