PRIDE MONTH EVENTS
This past Pride Month, over 150 students, faculty, and staff came out to celebrate Pride Events and our LGBTQIA+ Vanderbilt Community! Learn more about it below.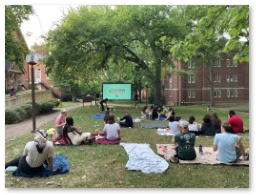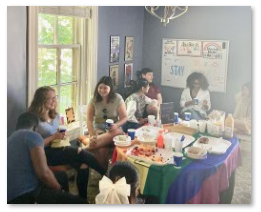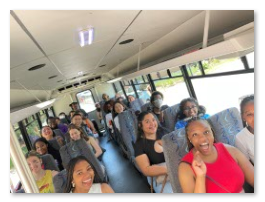 On Sunday, June 12th, the Glammadores LGBTQI+ Employee Affinity Group and their families celebrated Pride Month's Sunday Funday at Linzie Treadway's house with a ton of food and fun.
    On Saturday, June 18th, folks across Vanderbilt attended a Pride Party Fundraiser benefit for the Oasis Center's Just Us program for LGBTQ+ youth. Hosted at Fait La Force Brewing Co., our community enjoyed food, swag, and a DJ.
    To kick off Pride Week, the Office of LGBTQI+ Life hosted a Pride Brunch on Friday, June 19th with sweet treats from D'Andrews Bakery.
     In our first outdoor movie night at the K.C. Potter Center on Wednesday, June 22nd, dozens of students, faculty, and staff and their family came out to enjoy watching "But I'm a Cheerleader" and snack on popcorn, candy, and other classic movie theater treats.
   Students enjoyed free Pride Rides on Saturday, June 25th to and from campus and the Pride Parade and festivities while also stocking up on free swag to celebrate Pride Month.
---
CAMPUS AND COMMUNITY
EVENTS
---
BIPOC Mental Health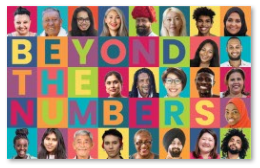 July is BIPOC Mental Health Month
This year's theme for BIPOC Mental Health Month is #BeyondTheNumbers. Join us and together, we will gain knowledge on historical context, systems of support, and actionable ways to move forward toward a mentally healthy future. Check out our Twitter, Instagram and Facebook for more information.
---
Disability Pride Month

July is Disability Pride Month
For the past 32 years, July has been an important month for the disability community, as the Americans With Disabilities Act was passed on July 26th, 1990.
---
LGBTQ+ Policy Lab Seminar

Wednesday, July 13
12:05 p.m. – 1 p.m.
Buttrick 344 or Zoom
Doctoral Candidate Landon Hughes from the University of Michigan will be hosting a seminar to provide perspectives on the effects of laws outlawing gender-affirming care for trans youth. To RSVP and choose your lunch option, follow this link: http://HTTPS://FORMS.OFFICE.COM/R/M92VXY5D2M
---
Oasis + KCPC High School Mixer

Thursday, July 21
Starts at 7:30pm p.m.
K. C. Potter Center
High schoolers from Williamson and Davidson counties are invited to our first High School Mixer to meet parents, advisors, and the LGBTQI+ Vanderbilt community and celebrate summer in partnership with OASIS and KCPC!
---
The Inclusive Connector

To learn about news, events, and happenings related to Equity, Diversity, and Inclusion, sign up for the Inclusive Connector. Please sign up here.
---
AFFINITY GROUPS
---
LGBTQI+ Affinity Group for Faculty and Staff
The LGBTQI+ Affinity Group will host regular meetings aimed at providing resources for LGBTQIA+ employees and allies, including social networking, meetups, guest speakers, support navigating workplace interactions, and more. This group is open to all LGBTQIA+ faculty and staff, as well as allies. To get involved, reach out to Linzie Treadway, Director in the Office for Equity, Diversity and Inclusion.
---
Bi/Pan/Fluid Affinity Group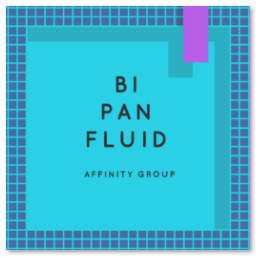 The Bi/Pan/Fluid affinity group provides a supportive and brave space for people who want to explore bi/pan/fluid or otherwise non-straight/non-heterosexual identities and experiences. Join us for conversation, exploration, and fun! Contact lgbtqi@vanderbilt.edu to be connected with the facilitator.
---
Queer & Asian Affinity Group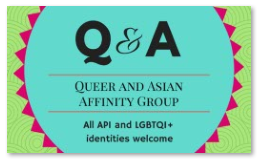 The Queer and Asian (Q&A) affinity group provides space for students who are LGBTQIA2S+ and Asian American, South Asian, Southeast Asian, and Pacific Islander. Join us for resources, conversation, and fun! Contact lgbtqi@vanderbilt.edu to be connected with the facilitator.
---
*Interested in being a facilitator? Fill out this form.