The Editor's Note
Hello,
The month of May is ushering in an array of learning experiences that are highlighted below. Be sure to sign up today! Additionally, there's a bonus Work-Life Workshop on Navigating Gender Bias in Professional Communication that you don't want to miss. If you're a recently hired manager or leader, check out the sections below on Compliance Fundamentals and New Leader Orientation to learn more about these offerings.
In the meantime, stay tuned for updates on summer learning experiences from your HR Employee Learning and Engagement team.
Enjoy!
---
Weekly Work Gem
"Psychological safety is not at odds with having tough conversations. It is what allows us to have tough conversations." – Amy Edmondson
---
Employee Learning and Engagement Events 
CONVERSATION CIRCLES: A SERIES FOR MANAGERS AND LEADERS

Topic: The Big Quit | How Do I Keep My People?
With tight budgets, recruiting challenges, and competition with large companies in the area, what strategies are working to retain your employees and to keep them engaged?
Date: Tuesday, May 3, 2022   |  Time: 1pm – 2pm CST
DESIGN THINKING, UPSKILLING, & EXPERIMENTING FOR CAREER GROWTH

Date: Wednesday, May 4, 2022   |  Time: 2pm – 4pm CST
VIRTUAL THOUGHT LEADER SERIES: DO I BELONG HERE? RECOGNIZING AND OVERCOMING THE IMPOSTER SYNDROME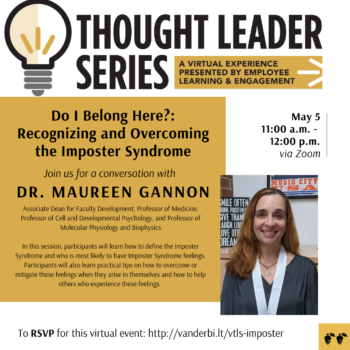 Date: Thursday, May 5, 2022   |  Time: 11am – 12pm CST
CLIFTONSTRENGTHS FOR VU EMPLOYEES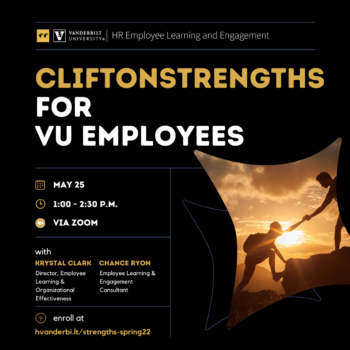 Date: Wednesday, May 25, 2022   |   Time: 1pm – 2:30pm CST
To learn more about upcoming workshops, please visit our website. 
---
HR to Offer Compliance Fundamentals: Manager Responsibilities at Vanderbilt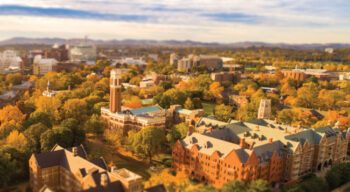 Human Resources is offering another round of "Compliance Fundamentals" for university leaders. These modules are intended for leaders who have staff reporting to them as well as for administrative officers and administrative managers.
Those new to Vanderbilt, newly hired or promoted as leaders, or those who have worked at the university for a while and need a refresher course should consider registering for this learning opportunity.
All sessions are virtual. The Office of General Counsel also will be present to assist with questions.
Module 2: Thursday, May 26, 8:30 – 11:50 a.m.
Topics include:
Workplace accommodations
FMLA
Workers' compensation
Register here.
Module 3: Wednesday, June 29, 8:30–11:45 a.m.
Topics include:
Protection of minors
Wage and hour, independent contractors and working out of state
Conflict of interest
Labor relations
Register here.
Please note that you may attend any number of the modules depending on your learning needs. Modules 1–3 do not have to be completed in sequence.
To register, visit Oracle Learning and use the links provided to register for each module. For questions, contact the Employee Learning and Engagement team at ele@vanderbilt.edu.
---
Register for New Leader Orientation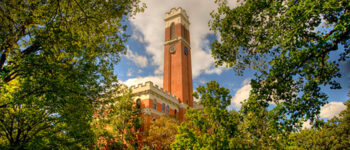 Employees recently hired or promoted to the role of supervisor or manager are invited to participate in New Leader Orientation.
The program, conducted by the Vanderbilt University Human Resources Employee Learning and Engagement team, will be held virtually on Thursday, June 30th from 9 am. to 3:00 p.m. The session will include a one-hour lunch break. Employees only need to sign up for one of the sessions offered.
The topics covered in New Leader Orientation include the following:
HR consulting and employee and labor relations
Leave management and workers compensation
Leadership and recognition
Oracle finance functions
Emergency preparedness and workplace safety
Diversity, equity and inclusion
Please register here to attend New Leader Orientation. For questions, email ele@vanderbilt.edu.
---
The Hybrid Hub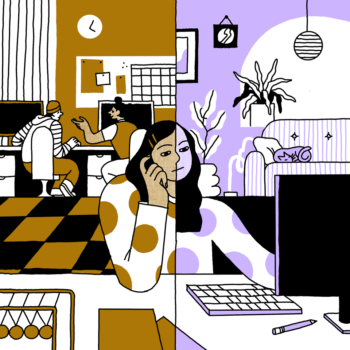 VU Hybrid Work Resources:
Vanderbilt University's Hybrid and Remote Work Policy for Staff
Vanderbilt University's Hybrid and Remote Work Toolkit
Additional Resources:
Want Hybrid Work to Succeed? Trust, Don't Track, Employees
American Psychological Association | The Future of Work: 5 Questions for Tsedal Neeley
How To Successfully Make A Hybrid Work Setup Work For You And Your Boss: Life Kit
Reimaging Higher Education for the Age of Flexible Work
HBR: Managing Introverts and Extroverts in the Hybrid Workplace
Deloitte's Return to Campus: Perspectives from Higher Education Leaders
---
Campus Partner Opportunities
The Margaret Cuninggim Women's Center, HR Employee Learning and Engagement, and the Project Safe Center to host bonus Work-Life Workshop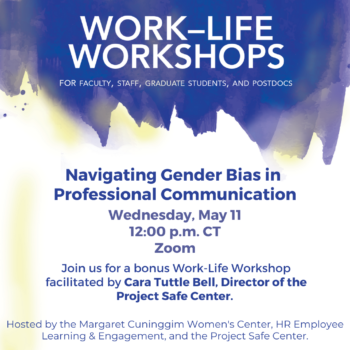 Navigating Gender Bias in Professional Communication | Facilitator: Cara Tuttle Bell, Director of the Project Safe Center
Date: Wednesday, May 11th   |   Time: 12pm CST (via Zoom)
---
Did You Know…?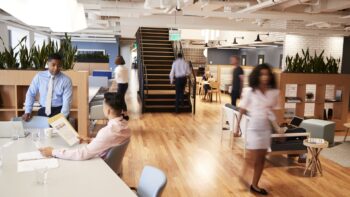 According to research from the MIT Sloan Management Review, the biggest reason for people quitting their jobs is a toxic workplace. Furthermore, a toxic workplace is 10 times more important than pay in predicting turnover.
"Researchers analyzed 1.4 million Glassdoor reviews from nearly 600 major U.S. companies and found employees describe toxic workplaces in five main ways: non-inclusive, disrespectful, unethical, cutthroat and abusive."
Learn more about the 5 biggest signs of a toxic workplace here.
---
Additional Learning Resources
FEATURED PODCAST
Culture by Design | Becoming an Authentic Leader with Zoe Mitchell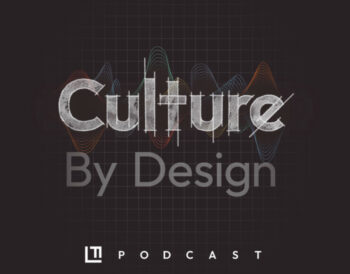 What does it mean to be an authentic and inclusive leader? Voted "Most Supportive Leader" by her employees and colleagues, Zoe Mitchell shares her story and her advice for becoming an authentic and inclusive leader with host Timothy R. Clark.
About Zoe Mitchell
Voted "Most Supportive Leader" by her employees and colleagues, Zoe Mitchell is an award-winning Inclusive Leader with over 20 years of corporate experience building, leading, and maintaining successful high-performing diverse teams. As a former finance senior leader, she is experienced at driving business deliverables and performance metrics while building an inclusive work culture. Her results as a leader speak for themselves and she owes it all to her inclusive leadership style.
SUGGESTED READING
How Managers Can Help Employees Cope With Stress in the Workplace
(The Calm Team, Calm)
Assessing Your Own Readiness: Be Bold, Realistic, and Courageous
(Marjorie Hass – Author in Residence, HigherEdJobs)
How to Avoid Hidden Time Sucks at Work
(Fran Hauser, The Muse)
RECOMMENDED LEARNING
Achieve Your Learning Goals– Tap Into Skillsoft Books and Videos!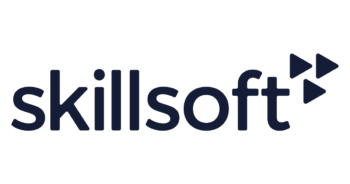 Skillsoft Books and Videos offers you access to a library of more than 40,000 audiobooks, videos, live events, and related content. You can locate this wealthy resource under Learning Item Number OLC930045 in Oracle, or simply visit Oracle Learning to enroll.
NOTE: You must use Mozilla Firefox to access the library. 
---
Making Summer plans? Maximize your savings by using your ABENITY Employee Perks.

The new Vanderbilt University Perks Program gives employees access to over 302,000 local and national discounts, which can add up to more than $4,500 in savings per employee. Exclusive discounts available to staff and faculty include savings at Colonial Williamsburg, Sea World, Dollywood, Avis Car Rental and more, plus thousands of hotels, restaurants, movie theaters, theme parks, museums and other attractions nationwide. All previous employee discounts can now be found in the new Vanderbilt University Perks Program under the "Vanderbilt Exclusives" tab.
For more information on how to create your free account, please visit https://hr.vanderbilt.edu/employee-appreciation/employee-perks.php.
---
NEW HR|Anchored Newsletter – Sign up today!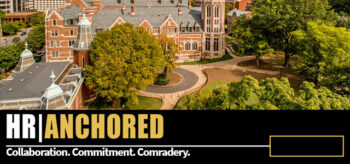 To subscribe, please complete our form.
---
Communicate & Share Your Ideas
Got content suggestions? We'd love to hear from you. Email us your questions, thoughts, suggestions or requests for the newsletter or workshops and trainings at ele@vanderbilt.edu. Continue to encourage your teams and colleagues to opt-in to Rooted in Learning. Also, please note that a Vanderbilt email address is required to subscribe.
Happy Learning!
The Employee Learning and Engagement Team