The Editor's Note
Hello,
Happy Monday and what a weekend! One would think Tennessee was part of Tornado Alley from the weather we've encountered in recent years. I hope each of you and your families were safe during the storm and that you weren't heavily impacted, if at all. Sometimes the worst events bring out the best in people. The beauty in the aftermath of these storms is witnessing the rallying together of communities across Tennessee to bring relief and restoration. In our efforts, let's also keep our neighboring state, Kentucky, in mind as they recover, assess damage and seek relief.
If you or someone you know in the Vanderbilt community were impacted by the storm, please explore these resources as you move forward to recovery.
Enjoy!
---
Weekly Work Gem
"Relationship and connectedness are the pre-condition for change. Every meeting, every process, every training program has to get people connected first. Otherwise the content falls on deaf ears." – Peter Block
---
NEW HR|Anchored Newsletter – Sign up today!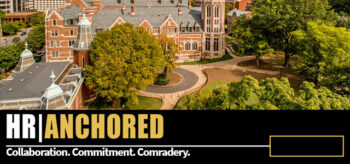 Human Resources (HR) is excited to announce an all-encompassing newsletter that will be available to all faculty and staff starting January 2022. The last edition of Rooted in Learning as a stand-alone newsletter will be December 20, 2021.
We are so excited to be able to house all our articles and updates in one place! This one-stop shop newsletter will include: updates from Total Rewards, HR Consulting, Talent, Employee Learning and Engagement, and Payroll. To subscribe, please complete our form.
---
Employee Appreciation 
HR-ELE Team to host Turkey Toss 2021 on Friday, December 17th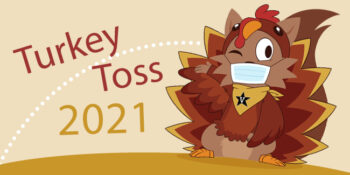 Vanderbilt University faculty, staff and postdoctoral scholars are invited to participate in Turkey Toss 2021 on Friday, Dec. 17, from 7 a.m. to 6 p.m. The drive-through event will take place in Lot 5A at the corner of 21st Avenue South and Terrace Place, across from the Baker Building and adjacent to the University Counseling Center.
 
Participants will enter Lot 5A from 21st Avenue South and remain in their vehicles. Volunteers will request to see a Vanderbilt ID and take their request for a free turkey, tofurkey or this year's gift item, a Vanderbilt University wooden cutting board. Quantities of the cutting board are limited, so come early to claim those. Volunteers will load the selected item into the vehicle's trunk, back seat or passenger-side door, then the vehicle will exit the parking lot via Terrace Place.
Please note that participants must have a Vanderbilt ID to pick up an item. If you would like to pick up multiple items for friends, neighbors or colleagues, a separate Vand
erbilt ID is required for each turkey, tofurky or cutting board you are picking up at Turkey Toss.
For those who use public transportation, walk or bike to work, a pedestrian line will be available in Lot 5A. Pedestrians also must show a Vanderbilt ID to receive an item.
All Turkey Toss participants must adhere to COVID-19 guidelines.
Unclaimed turkeys and tofurkeys will be donated directly to Second Harvest Food Bank of Middle Tennessee.
Turkey Toss is open to all Vanderbilt University faculty, staff and postdocs. Vanderbilt University Medical Center employees should contact VUMC Human Resources for details about the VUMC Turkey Toss event.
For questions about the Dec. 17 event, email ele@vanderbilt.edu and put Turkey Toss in the subject line.
---
Compliance Fundamentals: Manager Responsibilities at Vanderbilt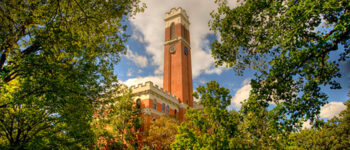 Compliance Fundamentals is intended for leaders who have staff reporting into them as well as Administrative Officers & Administrative Managers.
Whether you're new to Vanderbilt, a newly hired or promoted leader or worked here for a while and need a refresher, please consider registering for this learning opportunity.
All sessions are virtual.
Module 3: Wednesday, January 12, 2022, 8:30 a.m. – noon
Topics include:
Protection of Minors
Wage & Hour, independent contractors, and working out of state
Conflict of Interest
Labor Relations
Leaders and subject matter experts from Equal Opportunity and Access, the Office of Audit, Risk, & Compliance, Title IX, Equity, Diversity, and Inclusion, HR Consulting, Employee and Labor Relations, Office of Conflict of Interest and Commitment Management, and Protection of Minors will deliver the program's content.
Please note that you can attend all three modules or just one or two depending on your learning needs. Also, you do not have to complete Modules 1–3 in sequence. We will begin another round of the modules in Spring 2022.
To register, visit Oracle Learning and search "HRVU Compliance Fundamentals." All sessions will be virtual.
NOTE: The Office of General Counsel will also be present to assist with questions.
---
The Hybrid Hub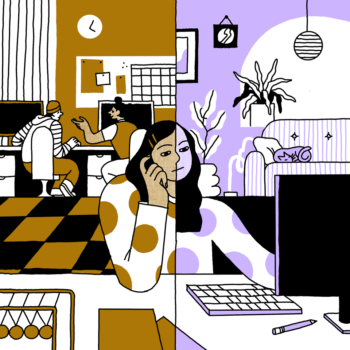 VU Hybrid Work Resources:
Vanderbilt University's Hybrid and Remote Work Policy for Staff
Vanderbilt University's Hybrid and Remote Work Toolkit
Additional Resources:
Want Hybrid Work to Succeed? Trust, Don't Track, Employees
American Psychological Association | The Future of Work: 5 Questions for Tsedal Neeley
How To Successfully Make A Hybrid Work Setup Work For You And Your Boss: Life Kit
Reimaging Higher Education for the Age of Flexible Work
HBR: Managing Introverts and Extroverts in the Hybrid Workplace
Deloitte's Return to Campus: Perspectives from Higher Education Leaders
---
Did You Know…?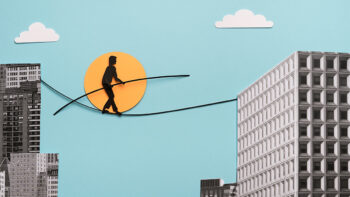 "In the past, we've approached "work" and "non-work" discussions as separable, allowing managers to keep the latter off the table. Over the past year, however, many managers have found that previously off-limits topics like child care, health-risk comfort levels, or challenges faced by spouses or other family members are increasingly required for joint (manager and employee) decisions about how to structure and schedule hybrid work." – Amy Edmondson and Mark Mortensen
Learn more about the role of psychological safety in the hybrid workplace here.
---
Virtual & Community Events 
TalentSmart EQ (via LinkedIn) Presents: Why Good Employees Leave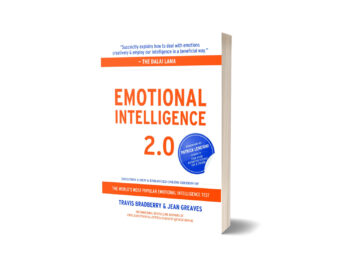 Have you ever wondered what was missing from the culture of your organization that is making people leave? Perhaps you have seen a lack of emotional intelligence in the way people treat each other or in the overall culture. We are all responsible, to some extent, for how emotions are dealt with at work. Join us as we explore ways to create a more emotionally intelligent work culture.
Date: Thursday, January 20, 2022   |   Time: 12pm – 12:45pm CST
---
Additional Learning Resources
FEATURED PODCAST
Subject to Talent Podcast  |  Disrupting Unconscious Bias in Hiring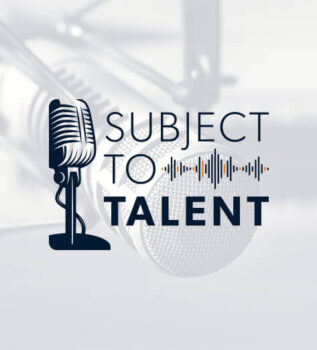 "If you have a brain, you have bias." Subject to Talent welcomes Consciously Unbiased founder Ashish Kaushal for this month's episode, guest hosted by AGS Inclusion & Diversity (I&D) Marketplace Manager Brooke Stovall. In addition to founding this grassroots movement and organization promoting diversity and inclusion in the workplace, Ashish is also the CEO of the contingent staffing firm, HireTalent. Together, Brooke and Ashish discuss unconscious bias and how workplace I&D conversations often overlook contingent workers, and how addressing this missing piece can help organizations truly advance hiring, retention and inclusion of diverse talent in the workplace.
SUGGESTED READING
16 'Superwoman' to Dispel to Better Support Women in the Workplace
(Forbes Coaches Council, Forbes)
Eager to Boost Your Team's Soft Skills? Focus on This.
(Jason Richmond, FastCompany)
5 Key Realities of Accountability in the Workplace
(Abe Turner, Insperity)
RECOMMENDED LEARNING
Achieve Your Learning Goals– Tap Into Skillsoft Books and Videos!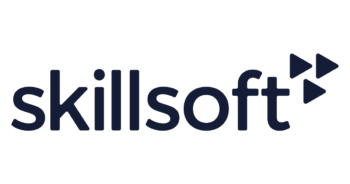 Skillsoft Books and Videos offers you access to a library of more than 40,000 audiobooks, videos, live events, and related content. You can locate this wealthy resource under Learning Item Number OLC930045 in Oracle, or simply visit Oracle Learning to enroll.
NOTE: You must use Mozilla Firefox to access the library. 
---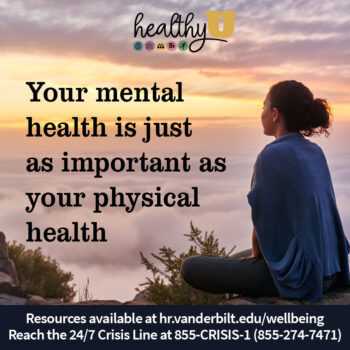 ---
Communicate & Share Your Ideas
Got content suggestions? We'd love to hear from you. Email us your questions, thoughts, suggestions or requests for the newsletter or workshops and trainings at ele@vanderbilt.edu. Continue to encourage your teams and colleagues to opt-in to Rooted in Learning. Also, please note that a Vanderbilt email address is required to subscribe.
Happy Learning!
The Employee Learning and Engagement Team