The Editor's Note
Hello,
As we enter this holiday week, I'm reminded that: 1) the year has flown by, and 2) there is a lot to be grateful for. Gratitude is something many people practice daily. From gratitude jars to gratitude journals, people have found creative ways to infuse their lives with this beautiful expression. Practicing and expressing gratitude is often influenced by what it means to the individual. What does it mean to you? While answers to that question may vary, I like this definition provided by Psychology Today: "Gratitude is the expression of appreciation for what one has. It is a recognition of value independent of monetary worth."
As we head into the holiday weekend, I invite you to reflect on what gratitude means to you. Then take it to the next level. Is there an opportunity for you to express gratitude to someone in your life? It can be a family member, colleague, or friend. Reach out to them and let them know they are appreciated.
Enjoy!
---
Weekly Work Gem
"An organization's ability to learn, and translate that learning into action rapidly, is the ultimate competitive advantage." – Jack Welch
---
Employee Learning and Engagement  
HR-ELE Team to host TEDxVanderbiltUniversity Women on Friday, December 10th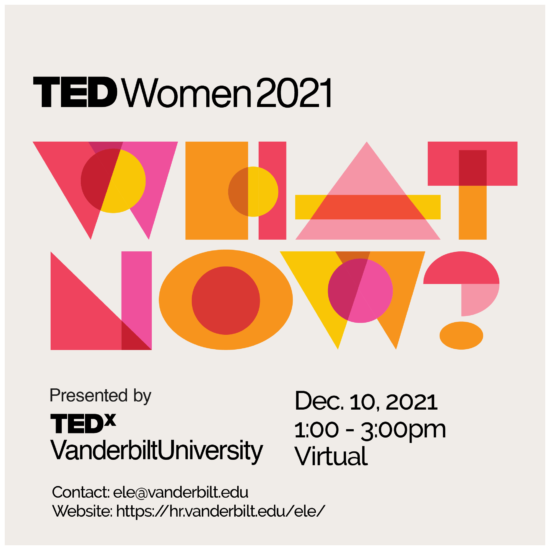 We are excited to announce that ELE will be hosting a virtual TEDxVanderbiltUniversity event on December 10th featuring University leadership. 
TEDxVanderbiltUniversity has offered a platform to over 50 students, faculty, staff and alumni who have stepped into the red circle and delivered their idea worth spreading for over 6 years now.  
On December 10, we will bring you curated talks from TED Women in California and 3 women leaders from our community to answer the question asked by this year's theme: "What Now?"  
What a time it has been! The past year, going on two years, has upended so much for so many, and forced global reckonings with systems, processes and policies that too often let us down. We know that women have been disproportionately impacted by the pandemic. So… what now? You'll hear from speakers who are imagining new possibilities and exploring new ideas for how we might live and work better together in the years to come. We hope that you'll join us as we envision a future we can build together here at Vanderbilt and beyond. 
Our Vanderbilt University speakers will include:  
C. Cybele Raver, Ph.D., Provost and Vice Chancellor for Academic Affairs 
Candice Storey Lee, Ed.D., Vice Chancellor for Athletics & University Affairs and Athletics Director 
Kathleen Seabolt, Ed.D., Executive Director of the Vanderbilt Child and Family Center.   
Register below to join us virtually on December 10, 1:00 PM CST: 
https://vanderbilt.zoom.us/webinar/register/WN_oj1Q4wk3RVG5oBI7NOcBdg  
Learn more about TEDxVanderbiltUniversity: 
http://www.tedxvanderbiltuniversity.com/  
---
The Hybrid Hub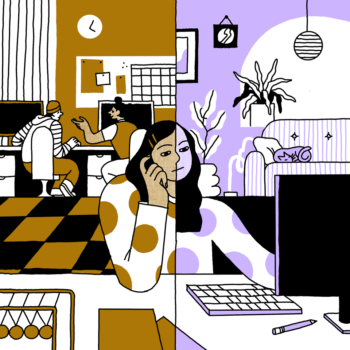 VU Hybrid Work Resources:
Vanderbilt University's Hybrid and Remote Work Policy for Staff
Vanderbilt University's Hybrid and Remote Work Toolkit
Additional Resources:
Want Hybrid Work to Succeed? Trust, Don't Track, Employees
American Psychological Association | The Future of Work: 5 Questions for Tsedal Neeley
How To Successfully Make A Hybrid Work Setup Work For You And Your Boss: Life Kit
Reimaging Higher Education for the Age of Flexible Work
HBR: Managing Introverts and Extroverts in the Hybrid Workplace
Deloitte's Return to Campus: Perspectives from Higher Education Leaders
---
Did You Know…?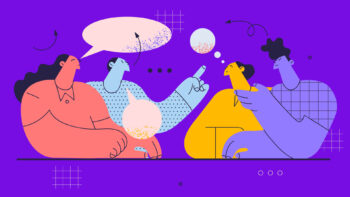 Deciding on whether to accept a meeting can boil down to two simple questions:
Will I have anything to contribute?
Will I have anything to gain that I can't gather via meeting notes or recording?
There are also important considerations that are critical to knowing who should be on a meeting invite. If you're looking for ways to be more productive without being caught up in meetings all day, read this!
---
Virtual & Community Events 
CliftonStrengths (via LinkedIn) Presents: How to Develop Your Strengths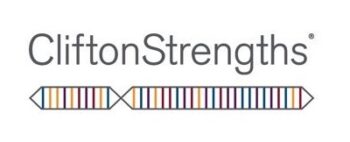 If you can benefit from learning how to develop your top strengths, don't miss this webinar. Join Jim Collison and Austin Suellentrop from Gallup to learn tips and best practices for developing your strengths.
Date: Tuesday, December 7, 2021   |   Time: 12pm – 12:30pm CST
---
Additional Learning Resources
FEATURED PODCAST
TED  | The Happy Secret to Better Work
Listen in less than 20 minutes!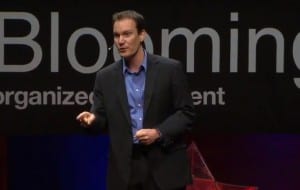 Flashback:: We believe we should work hard in order to be happy, but could we be thinking about things backwards? In this fast-moving and very funny talk, psychologist Shawn Achor argues that, actually, happiness inspires us to be more productive.
SUGGESTED READING
This Science-Backed Powerful Productivity Tool Is Within Every Leader's Reach
(Sherilyn George-Clinton, FastCompany)
Which Matters More: Hiring Superstars or Removing Toxic Employees? Harvard Research Reveals the Surprising Answer
(Jeff Haden, Inc.)
Burnout: How to Escape Toxic Work Culture and Build a Better Life
(Jonathan Malesic, BIG THINK)
RECOMMENDED LEARNING
Achieve Your Learning Goals– Tap Into Skillsoft Books and Videos!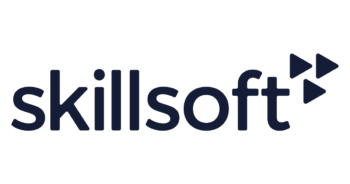 Skillsoft Books and Videos offers you access to a library of more than 40,000 audiobooks, videos, live events, and related content. You can locate this wealthy resource under Learning Item Number OLC930045 in Oracle, or simply visit Oracle Learning to enroll.
NOTE: You must use Mozilla Firefox to access the library. 
---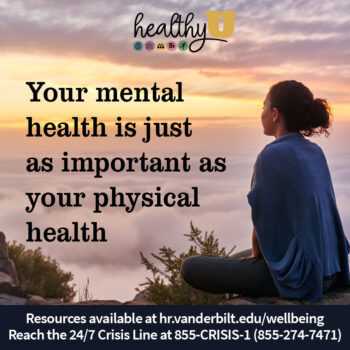 ---
Communicate & Share Your Ideas
Got content suggestions? We'd love to hear from you. Email us your questions, thoughts, suggestions or requests for the newsletter or workshops and trainings at ele@vanderbilt.edu. Continue to encourage your teams and colleagues to opt-in to Rooted in Learning. Also, please note that a Vanderbilt email address is required to subscribe.
Happy Learning!
The Employee Learning and Engagement Team