The Editor's Note
Hello,
Happy "HOT" Monday! One thing I am looking forward to is the cool down that comes with fall. As fall approaches, I am also looking forward to the new opportunities it brings for learning. Stay tuned as the ELE team will soon release our upcoming workshop dates. In the meantime, I hope you're able take advantage of some of the events listed below.
Enjoy!
---
Weekly Work Gem
"What we want from work today is what we used to get from religion and community: belonging, purpose, meaning, community." – Esther Perel
---
The Hybrid Hub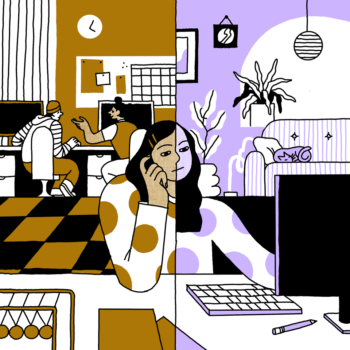 Have you checked out these resources on hybrid and remote work yet? Below you'll find links to our remote and hybrid toolkit as well as policies rolled out by the university to aid our efforts to support a flexible workplace.
Dig in and learn something new, or enhance your experience by adding to what you already know!
Vanderbilt University's Hybrid and Remote Work Policy for Staff
Vanderbilt University's Hybrid and Remote Work Toolkit
---
Did You Know…?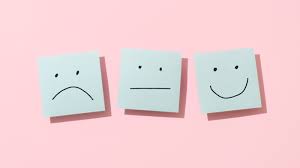 Face it, giving feedback doesn't come easy for some of us…
"Even though the end result might mean your coworker understands how to communicate with you more clearly or that your direct report can meet their deadlines more regularly, the simple act of giving somebody feedback can be terrifying."
Learn NPR's helpful tips on giving feedback here.
---
Virtual & Community Events
Culture Amp Presents: The Great Resignation – How to Reduce Turnover at Your Organization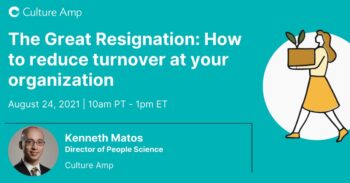 Here's what you can expect to learn:
What the "Great Resignation" is.
What factors are fueling the "Great Resignation".
What organizations can do to retain talent and reduce turnover.
Date: Tuesday, August 24, 2021   |   Time: 12pm CST
Udemy Business Presents: A 4-Part Framework for Building A Hybrid Workplace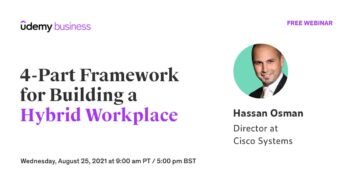 During this webinar you will explore how to:
Conduct an equitable assessment of your employees' return-to-office needs
Run meetings that are productive for on-site and remote team members
Define and evaluate the success factors of a hybrid work model
Hassan Osman has been managing projects and virtual teams for the past 15+ years. In addition to being a Udemy instructor, Osman is currently a Director at Cisco Systems, where he leads Project and Program Management teams on delivering complex projects for Cisco's customers.
Date: Wednesday, August 25, 2021   |   Time: 11am CST
---
Additional Learning Resources
FEATURED PODCAST
HBR IdeaCast | Rethinking Our Relationship with Work
Listen in less than 30 minutes!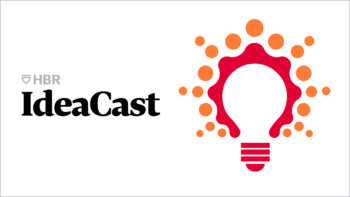 Emily Esfahani Smith, author of The Power of Meaning, has long studied how people find fulfillment. As the ongoing pandemic causes many of us to rethink how and why we do our jobs, she offers advice on how to find more enjoyment and engagement, avoid burnout, reset ambitions, and, if necessary, change paths. One key is to define – or redefine – your purpose as it relates to work, and Smith explains how to do that wherever you are in your career.
SUGGESTED READING
Why Emotional Intelligence Matters for Hybrid Workplaces
(John Dujay, HR Reporter)
How to Effectively Support Working Parents During a Crisis
(Malia Politzer, Journal of Accountancy)
Why It's Time to Stop Saying "My Work Is My Life"
(Bree Groff, FastCompany)
RECOMMENDED LEARNING
Achieve Your Summer Learning Goals– Tap Into Skillsoft Books and Videos!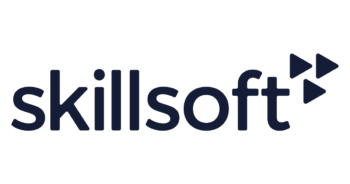 Skillsoft Books and Videos offers you access to a library of more than 40,000 audiobooks, videos, live events, and related content. You can locate this wealthy resource under Learning Item Number OLC930045 in Oracle, or simply visit Oracle Learning to enroll.
NOTE: You must use Mozilla Firefox to access the library. 
---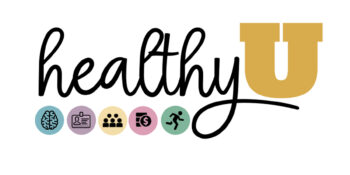 For a healthy dose of information, resources, inspiration, or even delicious recipes, opt-in to the HealthyU distribution list at wellbeing@vanderbilt.edu.
View the most recent edition here!
---
Communicate & Share Your Ideas
Got content suggestions? We'd love to hear from you. Email us your questions, thoughts, suggestions or requests for the newsletter or workshops and trainings at ele@vanderbilt.edu. Continue to encourage your teams and colleagues to opt-in to Rooted in Learning. Also, please note that a Vanderbilt email address is required to subscribe.
Happy Learning!
The Employee Learning & Engagement Team