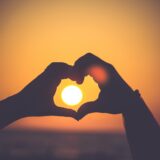 "Your work is going to fill a large part of your life, and the only way to be truly satisfied is to do what you believe is great work. And the only way to do great work is to love what you do." — Steve Jobs
---
Program in Cancer Biology Graduates!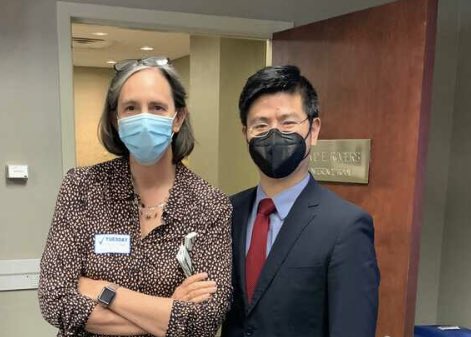 Aaron R Lim, PhD
(Rathmell Lab) Congratulations to our newest PhD in the Program of Cancer Biology!!  Aaron grew up in sunny Los Angeles, California, and completed his undergraduate degree in Biochemistry and French at Washington University in St. Louis. Dr. Lim's defense topic was titled, "Synthetic Lethality and Extracellular Vesicle Metabolism in Renal Cell Carcinoma." As a trainee in the Vanderbilt University Medical Scientist Training Program, the next step will be obtaining his Medical Doctor degree! Aaron enjoys skiing, traveling, watching movies, finding good restaurants in Nashville, and spending time with his wife and newborn daughter.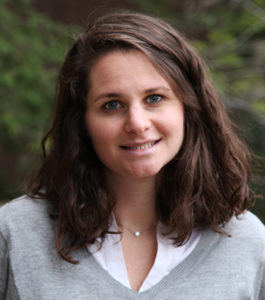 Paula Marincola Smith, MD, PhD
(Beauchamp Lab) Paula  successfully defended her dissertation research investigating the role of "TGFb signaling as a modulator of epithelial inflammation and barrier function in the mouse colon" on May 7. Her study found that mice with defective TGFb signaling in their colons had evidence of increased inflammation and impaired barrier function. In vitro assays demonstrated that the canonical TGFb signaling pathway directly regulates the expression of several tight junction-related genes. This pathway also regulates transepithelial resistance in a cell-autonomous manner. In her spare time, Paula enjoys spending time with her husband Peyton and James, her 2-year-old son. Paula and Peyton are expecting a baby girl in July!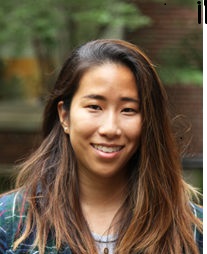 Victoria Ng, PhD
(Lee lab) successfully defended her PhD and graduated this year from Vanderbilt University! Victoria has accepted a postdoctoral position in the Lee lab and is continuing her research on  the Ubiquitylation in Canonical Wnt Signaling. We are happy that Victoria is continuing her research here at Vanderbilt.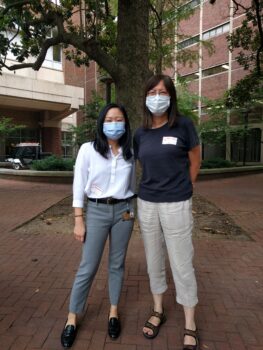 Laura Kim, PhD
(Chen Lab)  successfully defended her PhD dissertation on June 17, 2020; due to Covid-19, Laura's graduation was postponed until 2021. Her defense title was "Targeting mLST8 in mTORC2-Dependent Cancers." Laura is currently doing her Postdoctoral Fellowship in the lab of Celeste Simon at the Perelman School of Medicine, University of Pennsylvania. Laura is studying the analysis of altered tumor metabolism, growth, recruitment of immune cells, and metastasis that drive disease. She is particularly interested in how tumor cells and endothelial cells, immune cells, and fibroblasts of the microenvironment "compete" for limited O2 and nutrient availability.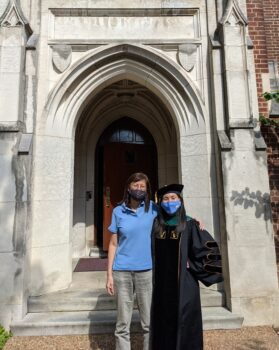 Eileen Shiuan, MD, PhD.
(Chen Lab )  successfully defended her PhD April 29, 2020 but due to covid-19 her graduation ceremony was this month. Eileen is currently a resident in Hematology and Oncology at UCLA. Eileen and Aaron Lim (above) recently published a paper in  Cancer (Basel). 2021 March 23;13(6) Clinical Features and Multiplatform Molecular Analysis Assist in Understanding Patient Response to Anti-PD-1/PD-L1 in Renal Cell Carcinoma. The paper notes that predicting response to ICI therapy among patients with renal cell carcinoma (RCC) has been uniquely challenging. Their research concluded that the response to ICI therapy remains challenging to predict in RCC. Still, these data build upon previous works and suggest that PD-L1 staining alone does not give sufficient information to predict response. Checkpoint inhibitors elicit complex biology that will require a combination of biomarkers to predict response. Platforms analyzing TCR diversity, gene expression, multiplex IHC or IF, and chromosomal alterations or endogenous retroviruses will need to be assessed in large prospective clinical trials moving forward to develop sensitive and specific biomarkers that can be used in the clinic.
---

---
News from the Vanderbilt University Undergraduate Immersion Program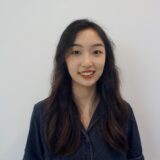 Zhizhu Zhang, BS
(Richmond Lab), is a rising senior majoring in Molecular and Cellular Biology and minoring in Art at Vanderbilt University. Frontiers in Molecular Biosciences published her first author review on May 7, 2021. "The role of PI3K inhibition in the treatment of breast cancer, alone or combined with immune checkpoint inhibitors." The review discusses the role for dysregulation of phosphoinositide 3-kinase (PI3K) signaling is in tumorigenesis, disease progression, and the development of resistance to the current standard of care treatments for breast cancer patients. This review discusses the role of PI3K pathway in breast cancer and evaluates the clinical development of PI3K inhibitors in both early and metastatic breast cancer settings. Further, this review examines the evidence for the potential synergistic benefit for the combination treatment of PI3K inhibition and immunotherapy in breast cancer treatment. Zhizhu is from Shanghai, China and in her spare time enjoys drawing, traveling and baking. 
---

        Program in Cancer Biology Faculty
---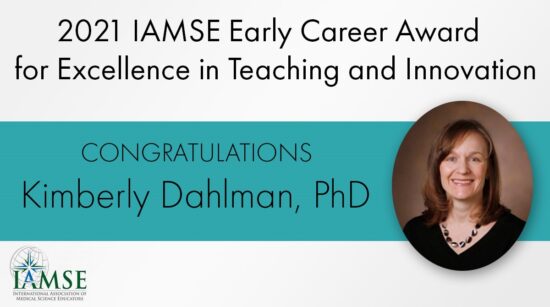 ---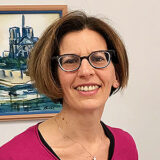 Alissa Weaver, MD, PhD

Cornelius Vanderbilt Chair and Professor of Cell and Developmental Biology, and her team have received a $500,000 Future Manufacturing Seed Grant from the National Science Foundation to develop technologies for the production of "designer" extracellular
vesicles that can be packaged with specific
cargo to create drug delivery systems with "exquisite targeting."
---

Michael Savona, MD
Professor of Medicine and Cancer Biology, and holder of the Beverly and George Rawlings Directorship, is leading the Leukemia & Lymphoma Society (LLCS) IMPACT (Influential Medicine Providing Access to Clinical Trials) research grants to increase enrollment of underrepresented communities in clinical trials. Read more
---

Vanderbilt's chancellor, Daniel Diermeier, said that "Vanderbilt is able to attract and retain outstanding scholars, teachers and mentors with the generous support of our philanthropic partners, We are incredibly grateful for their visionary gifts, which sustain our momentum and ensure every member of the Vanderbilt community can reach their full potential." The following Program in Cancer Biology faculty members are among Vanderbilt's most recent endowed chair honorees.
Ben Ho Park, MD, PhD, Cornelius Abernathy Craig Chair

Timothy S. Blackwell, MD, Rudy W. Jacobson Chair in Pulmonary Medicine
Kimryn Rathmell, MD, PhD, Hugh J. Morgan Chair in Medicine
---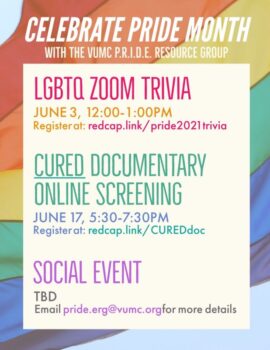 CURED Documentary
June 17, 5:30-7:30 pm. Join the group to watch the 2020 documentary "CURED," which tells the story of the LGBTQ activists and allies who fought to change an insidious bias in the mental health community. Their actions resulted in the APA's removal of homosexuality from the Diagnostic Statistical Manual in 1973. You can watch the trailer for the film here. The film will be followed by an audience debrief and discussion facilitated by Rosemary Cope, LPC, MHSP from VUMC Work/Life connections and Katherine Crawford, Director of Women's and Gender Studies and Cornelius Vanderbilt Professor of History at Vanderbilt University. Register at: redcap.link/CUREDdoc
---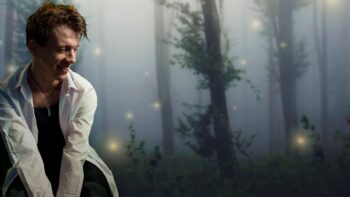 Shane Michael Taylor is an ordinary guy who has overcome obstacles and transcended physical limitations to become a respected author, musician and motivational speaker. Shane navigates the world in a wheelchair. In addition, he struggles to communicate verbally as a result of being born with a severe form of Cerebral Palsy, a developmental disorder affecting movement, speech and posture. Making excuses, however, was never an option for this Nashville TN songwriter, who taught himself to type with his nose at the age of five. Shane has written over 350 songs, and his latest single, "I'm Giving In," was released on April 23rd. This song is dedicated to our elderly and disabled populations who have suffered crippling isolation and suicidal thoughts during this global Covid-19 pandemic.  "Warrior Cowboy," his debut single, proves that true strength comes from within by always staying true to ourselves. It is dedicated to our veterans who have suffered injuries while serving our great country. Shane's song writing reminds us all that the spirit cannot be destroyed! Visit him on Facebook.
ShaneMichael.us || Facebook.com/ShaneMichaelTaylor
Send Us Your News
Have a suggestion, announcement or event  you want to share with the Cancer Biology community?E-mail:kerry.w.vazquez@vanderbilt.edu
Newsletter header photo credit to Dr. Anna Vilgelm, "DNA Comets". Photo and article credit to VU and VUMC. Graduation hats photo credit Photo by Good Free Photos on Unsplash. Heart and hands photo credit  mayur-gala-2PODhmrvLik-unsplash. Cancer cells photo credit 1576086085526-0de1930a57c7@unsplash and national-cancer-institute-LnvCEXQwC-o-unsplash. Welcome sign Photo by Belinda Fewings on Unsplash. Shane Michael Taylor picture and article credit to him.