January 2021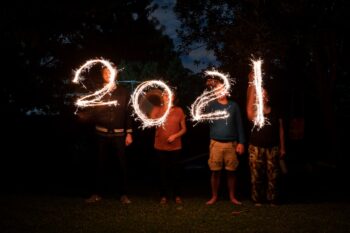 Welcome back and Happy New Year! 
We hope that you had an extraordinary Winter Break with time to relax and recharge for an exciting spring semester.  The beginning of each new year and a new semester is exciting and full of promise for the future. This year is no exception. 
Please take the time to join our Program in Cancer Biology- Vanderbilt University forum on LinkedIn. This networking resource will keep us connected to share our ideas, science and success, allowing our past and present trainees to share dialogue. Please join here.
We hope that this message finds you and your family in good health.
Sincerely,
The Faculty in The Program of Cancer Biology
---
Getting to know you…
Faculty Spotlight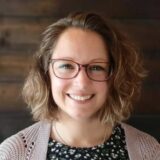 Kathleen DelGiorno, PhD
Assistant Professor of Cell and Development Biology. The  DelGiorno lab is working on curing Pancreatic Cancer, which is a devastating disease with an abysmal survival rate. This is primarily due to late diagnosis and a lack of understanding of the early events leading to tumor formation. Our laboratory uses a combination of histopathology, genetically engineered mouse models, small cell number RNA-sequencing, and ultrastructural microscopy to uncover early changes in the pancreas leading to cancer. We have discovered a surprising amount of epithelial heterogeneity in the pancreas in response to injury and/or oncogenic mutation, including forming a number of different secretory cell populations, including tuft cells. We are studying the physiological role of metaplasia-derived secretory cell populations in injury, pre-invasive disease and tumorigenesis. Our ultimate goal is to exploit anti-tumorigenic signaling or target pro-tumorigenic signaling pathways for patient benefit.
Please join us in welcoming our newest faculty member to the Program in Cancer Biology!
---
Trainee Spotlight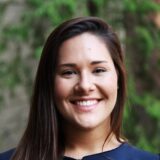 Ariana von Lersner, BS,
is a graduate student in the laboratory of Alissa Weaver, M.D., Ph.D., formerly mentored by Andries Zijlstra, Ph.D. She grew up in Orlando, Florida and completed her undergraduate degree in Biochemistry at Florida State University in 2016. Her passion for cancer research was sparked while performing undergraduate research in Dr. Qing-Xiang Amy Sang's laboratory, examining biomarkers of prostate cancer pathway signatures and racial health disparities. Her interests in cancer biology and metastasis led her to join Dr. Zijlstra's laboratory in 2017 to study cell adhesion mechanisms in cancer metastasis. Her research project developed further into exploring the relationship between extracellular vesicle (EV) biogenesis and cell adhesion in cancer, allowing for an easy transition into the Weaver Laboratory in 2020. Ariana has worked on developing a single-EV analysis strategy throughout her graduate career using microflow cytometry to assess EV heterogeneity and was awarded an F31 individual predoctoral fellowship from the NCI. Ariana has been an involved member of the Cancer Biology Program at Vanderbilt, serving on the Cancer Biology Student Association Board for three years. When not in the lab, she likes to spend her time outside kayaking, hiking, rollerblading, playing volleyball and cooking up a storm while trying new recipes.
---
Staff Spotlight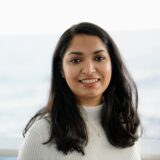 Sharia Yasmin, MS
(Lannigan Lab) received her master's degree from Tennessee State University with her thesis studying how the flame retardants, HCBD and TBBPA, alter TNFalpha in human immune cells. Her drive to work to improve human diseases drove her to VUMC. She has been at Vanderbilt for over four years, two of which have been in Deborah Lannigan's laboratory. She studies the effect of RSK 1/2 in human Breast Cancer using different cancer cell models. Before joining this lab, Sharia worked in Holly Algood's lab, studying myeloid-derived suppressor cell response to Helicobacter pylori. Away from work, Sharia is an avid artist with love for the use of mixed media like charcoal combined with watercolor.
---
20th Annual Cancer Research Retreat
This student led retreat was sponsored by the Program in Cancer Biology and the Vanderbilt Ingram Cancer Center. The Cancer Biology Student Association (CBSA) planned and directed the retreat, with some assistance from Drs. Jeff Rathmell, Mary Zutter, Ann Richmond, and Jin Chen.  A big thanks goes out to the CBSA members for volunteering their time and energy to ensure the success of this year's retreat. The retreat highlighted an outstanding patient advocate presentation from Sarah Denger.  Dolores DiVizio, MD, PhD from Cedars Sinai Medical Center, was the keynote speaker and her lecture can be viewed here:
"Heterogeneity of Cancer-Derived Extracellular Vesicles.
The event was successful in raising $450 for the Gilda's Club of Middle Tennessee.  We wish to thank all of the local businesses that donated to the silent auction! Please join us in congratulating our trainees who won best presentations at the retreat.
Best Graduate Student Presentation were awarded to: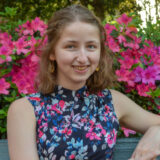 Abigail Rich, BS, Graduate Student in the Molecular Pathology & Immunology Program (Zinkel Lab), "Impact of Ripk1 kinase activity on Srsf2P95H-driven myelodysplastic syndrome." Myelodysplastic syndromes (MDS) are progressive bone marrow failure disorders characterized by dysregulated cell death in the bone marrow niche. MDS is frequently associated with somatic gain-of-function mutations of the SRSF2 splicing factor (Srsf2P95H).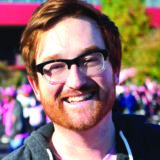 Kevin Corn, PhD (Rafat Lab),
"Examining the Wound Healing Response to Radiation Therapy in the Lean and Obese Adipose Tissue Microenvironments." Triple-negative breast cancer (TNBC) patients have a high locoregional recurrence and low post- recurrence survival rates, and these statistics are exacerbated for obese patients. Pre-clinical models have shown that the wound-healing response to radiotherapy may recruit circulating tumor cells (CTCs) back to the primary site, facilitating TNBC recurrence.

Honorable mention: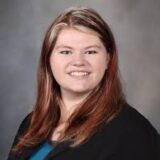 Jessica Roetman, BS (Philip Lab),  "Decoding early tumor-specific T cell dysfunction in pre-malignant liver lesions." Hepatocellular carcinoma (HCC), or liver cancer, is resistant to chemotherapy and immune checkpoint blockade. Using a clinically relevant HCC mouse model (AST) in which the SV40 Large T Antigen (TAG) acts as the oncogene, we previously demonstrated that TAG-specific CD8 T cells (TCR-TAG) rapidly become dysfunctional (unable to produce cytokines or lyse targets) after entering pre-malignant liver lesions. Because TCR-TAG CD8+T cells lose function long before developing an immunosuppressive tumor microenvironment, we hypothesized that peripheral tolerance mechanisms, which prevent autoimmunity against self-antigens, induced TCR-TAG dysfunction.

Honorable mention and Best abstract: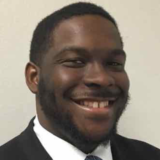 Logan Northcutt, BS (Rafat Lab), "Morphology and Proliferation of Breast Cancer Cells is Altered due to Stiffness's in a Bone Marrow Mimetic Microenvironment." Bone metastasis is highly prevalent in breast cancer (BC) patients with metastatic disease. Cancer cells in the bone marrow can remain undetected for long periods, eventually forming osteolytic lesions and reducing life quality. However, the cues that cause these dormant cells to awaken is unknown. Previous research has implicated increased stiffness in aiding BC growth and invasion. The bone marrow microenvironment has complex mechanical properties ranging from 0.5 kPa to 35 kPa.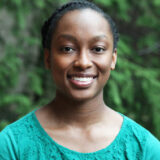 Courtney Edwards, MSTP (Johnson Lab), "Extra-nuclear PTHrP induces HIF and drives tumor cell exit from dormancy in the bone." Breast cancer cells that disseminate to the bone can either lie dormant or induce osteolytic bone destruction mediated by parathyroid hormone-related protein (PTHrP). Our lab found that PTHrP also promotes tumor cell exit from dormancy. PTHrP overexpression downregulates known pro- dormancy genes (e.g., LIFR) and switches dormant MCF7 breast cancer cells to an osteolytic phenotype in vivo. PTHrP has biological domains, including a nuclear localization sequence (NLS) and a C-terminal region with cytoplasmic activity. Still, the role of these domains in breast cancer dormancy and bone colonization is unknown.
Best Post-doctoral Fellow Presentation: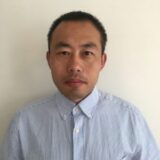 Yongchao Wang, PhD (Zinkel Lab), "RIPK1-dependent signaling mediates bone marrow failure in Tet2-loss: phenomics, human genetics and mice." Cancer is a multi-step process driven by the accumulation of environmental and genetic insults during an individual's lifetime. In the bone marrow, mutations such as Tet2 that confer a proliferative or survival advantage to hematopoietic stem cells accumulate with age but are not sufficient to cause symptomatic diseases such as anemia or bone marrow failure. Inflammation also increases during aging and has been implicated in predisposition to bone marrow failure diseases such as Myelodysplastic Syndrome (MDS).
---

February Black History Month Calendar
Kick off Black History Month with virtual celebration on Monday February 1st at 1 PM. Please plan on attending and register here.
CONFERENCES OF INTEREST:
The Program in Cancer Biology Science Hour every Wednesday at 4PM. Join meeting here:
VICC Science Share
Feb. 18, 2021 @ 12pm.
Kimberly Brown Dahlman, PhD & Olalekan Oluwole, MBBS, MPH present "Available Cellular Immunotherapy Resources for Collaborative Projects."  Join meeting here.
AACR Virtual Meeting: Covid-19 and Cancer.
Feb 3-5, 2021. Register here
VI4 Diversity, Equity, & Inclusion.Virtual Seminar Monday, February 8, 2021 at 2:15PM.Drs. Andre Churchwell, Julie Hudson, and Billy Hudson  will discuss "DEI and Allyship at VUMC." Register here.
VCI FOCiS Advanced Course in Basic and Clinical Immunology.
March 1-3, 2021.
The course is free to all FOCIS members Register here.

2021 AACR Annual Meeting. April 10-15 and May 17-21 Register here.
CALENDAR OF EVENTS @ VANDERBILT
Vanderbilt-Ingram Cancer Center Events 
Quantitative and Systems Biology Seminar series
Discovery Basic Sciences Calendar of Events
Discovery Science Emerging Scholars Lectures
Flexner Deans Lecture Series 2021
Vanderbilt Institute of Nanoscale Science and Engineering- VINSE Spotlight Podcast   
'Rooted in Learning,' new weekly newsletter from  Vanderbilt University
---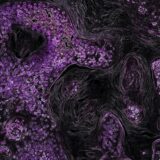 EXCITING RESEARCH AND PUBLICATIONS BY VANDERBILT FACULTY AND TRAINEES:
A Call to Action: Dismantling Racial Injustices in Preclinical Research and Clinical Care of Black Patients Living with Small Cell Lung Cancer 
Thomas PL, Madubata CJ, Aldrich MC, Lee MM, Owonikoko TK, Minna JD, Rudin CM, Sage J, Lovly CM.  Cancer Discov. 2020 Dec 14.
Tuft Cells Inhibit Pancreatic Tumorigenesis in Mice by Producing Prostaglandin D2 DelGiornoKE, ChungCY, VavinskayaV, et al. Gastroenterology. 2020 Jul 24 .
HMCES Maintains Replication Fork Progression and Prevents Double-Strand Breaks in Response to APOBEC Deamination and Abasic Site Formation  Mehta PM, Lovejoy A , Zhao Runxiang , Heintzman Darren , Cortez David. Cell Reports. 2020.
Targeting NPM1 in irradiated cells inhibits NPM1 binding to RAD51, RAD51 foci formation and radiosensitizes NSCLC Traver G, Sekhar KR, Crooks PA, Keeney DS, Freeman ML. Cancer Lett. 2020 Dec 21;500:220-227
Multimodal Multiplexed Immunoimaging with Nanostars to Detect Multiple Immunomarkers and Monitor Response to Immunotherapies
Ou YC, Wen X, Johnson CA, Shae D, Ayala OD, Webb JA, Lin EC, DeLapp RC, Boyd KL, Richmond A, Mahadevan-Jansen A, Rafat M, Wilson JT, Balko JM, Tantawy MN, Vilgelm AE, Bardhan R. ACS Nano. 2020 Jan 28;14(1):651-663
Selective glutamine metabolism inhibition in tumor cells improves anti-tumor T lymphocyte activity in triple-negative breast cancer.
Edwards DN, Ngwa VM, Raybuck AL, Wang S, Hwang Y, Kim LC, Cho SH, Paik Y, Wang Q, Zhang S, Manning HC, Rathmell JC, Cook RS, Boothby MR, Chen J. J Clin Invest. 2020 Dec 15:140100.
Glioblastoma Distance From the Subventricular Neural Stem Cell Niche Does Not Correlate With Survival Mistry AM, Mummareddy N, Salwi S, Davis LT, Ihrie RA. Front Oncol. 2020 Dec 11;10:564889
RNF43: A Biomarker With Potential Ramifications for Therapeutic Intervention in Gastric Cancer   Noto JM, Peek RM Jr. Cell Mol Gastroenterol Hepatol. 2020 Dec 18:S2352-345X(20)301983
Baseline characteristics and outcomes of COVID-19 patients admitted to a Respiratory Intensive Care Unit (RICU) in Southern Italy
Di Lecce V, Carpagnano GE, Pierucci P, Quaranta VN, Barratta F, Zito A, Buonamico E, Resta O. Multidiscip Respir Med. 2020 Nov 6;15(1):704.
TBX4 Transcription Factor Is a Positive Feedback Regulator of Itself and Phospho-SMAD1/5 Cai Y, Yan L, Kielt MJ, Cogan JD, Hedges LK, Nunley B, West J, Austin ED, Hamid R. Am J Respir Cell Mol Biol. 2021 Jan;64(1):140-143.
Summary from the Kidney Cancer Association's Inaugural Think Thank: Coalition for a Cure Rini B, Abel EJ, Albiges L, Bex A, Brugarolas J, Bukowski RM, Coleman JA, Drake CG, Figlin RA, Futreal A, Hammers H, Powles T, Rathmell WK, Ricketts CJ, Turajlic S, Wood CG, Leibovich BC.  Clin Genitourin Cancer. 2020 Nov 14:S1558-7673(20)30234-2.
Intratumor Heterogeneity in Early Lung Adenocarcinoma Senosain, Maria-Fernanda, Massion P. Front Oncol. 2020 Mar 17.
AMPKα1 in B Cells Dampens Primary Antibody Responses yet Promotes Mitochondrial Homeostasis and Persistence of B Cell Memory
Shawna McLetchie Brookens, Sung Hoon Cho, Paulo Basso and Mark Boothby.  J Immunol November 4, 2020, ji1901474
Colonic epithelial-derived Selenoprotein P is the source for antioxidant-mediated protection in colitis-associated cancer Short, SP, Pilat Jennifer M, et al. Gastroenterology. 2020 Dec 31;S0016-5085(20)35623.
The design and analysis of non-randomized studies: a case study of off-label use of hydroxychloroquine in the COVID-19 pandemic
Shyr D, Shyr Y. Expert Opin Investig Drugs. 2020 Dec 29:1-7.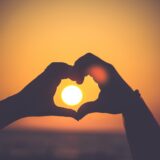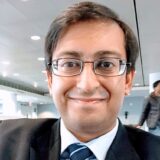 Nabil Saleh, MS ( Lau Lab) was recently appointed to serve a two-year term on the University's Appellate Review Board (ARB) as the student representative of the Graduate School. It required a recommendation from the student body, a nomination from the Dean of the Graduate School, and an appointment by the Provost. The ARB reviews appeals of decisions of the Office of Student Accountability, Community Standards, and Academic Integrity and the University's honor councils. Students who serve on the ARB play a critical role in the appellate process, which provides balance and fairness for our honor and accountability systems.
---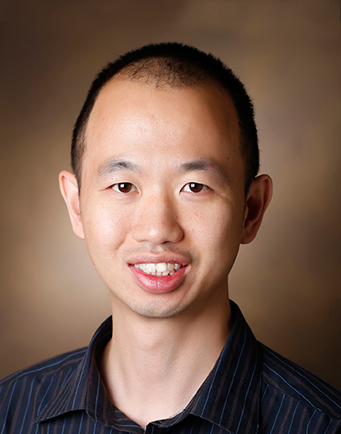 Ken Lau, PhD  and his lab have established a method for preserving microbes and host cells together using a mucus-adhesive polymer called Poloxamer 407. Their approach, reported in npj Biofilms and Microbiomes, makes it possible for researchers to study complex host-microbe interactions in native tissue environments, and potentially in clinical specimens.
---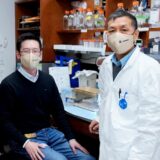 Jinming Yang, PhD, staff scientist, and Chi Yan, PhD, research instructor in the Richmond lab, reveal new strategy for reducing tumor growth, metastasis. "We had the hypothesis that if we could target CXCR2 in myeloid cells, we might ablate the trafficking of MDSCs into the tumor microenvironment and thereby enhance the immune response to a developing tumor," said Ann Richmond, PhD.  The Richmond lab has long studied the role of tumor-secreted chemokine factors and their receptors on MDSCs, in particular the receptor CXCR2. CXCR2 is a key chemokine receptor involved in the movement of MDSCs into developing tumors and the pre-metastatic niche.
Read more
Send Us Your News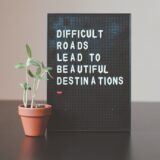 Have a suggestion, announcement or event  you want to share with the Cancer Biology community?
E-mail: kerry.w.vazquez@vanderbilt.edu
Newsletter header photo credit to Dr. Anna Vilgelm, "DNA Comets". Photo and article credit to VU and VUMC. Cancer cell photo credit to the NIH. Hands & Heart photo credit to Mayur Gala @ Unsplash
Vanderbilt University is committed to principles of equal opportunity and affirmative action.
Vanderbilt®, Vanderbilt University®, V Oak Leaf Design®, Star V Design® and Anchor Down® are trademarks of The Vanderbilt University. ©2023 Vanderbilt University. All rights reserved.