Pride Month
June is the month when LGBTQIA communities and allies come together to celebrate love, diversity, acceptance, and self-pride. Nashville, as well as many other cities, has elected to postpone or cancel their in-person 2020 Pride Celebrations, but still encourage individuals to take advantage of virtual events and activities all month. The People & Business Services Diversity & Inclusion Committee would like to invite you to recognize and celebrate Pride at Home! Here are just a few things you can participate in this month:
Take some time to listen to and reflect on TED Talks that highlight the LGBTQIA experience:
Educate yourself on how to be a better ally to those in marginalized communities and be intentional in workplace inclusion.

The Office of Lesbian, Gay, Bisexual, Transgender, Queer, and Intersex Life at Vanderbilt University has tons of resources and workshops check them out!
BREAKING NEWS

on Monday, June 15th, 2020 in a landmark ruling, the Supreme Court found that a 1964 civil rights law protects L.G.B.T. workers from discrimination. Read more here!  
The recent events in Minneapolis that led to the death of George Floyd have once again cast a spotlight on the challenges that African Americans and people of color face in this country. Mr. Floyd's terrible, unnecessary and untimely death, as well as his treatment during his last eight minutes and 46 seconds of life, again raises the existential question of whether some lives are more valued than others.
Life is to be cherished and its protection falls on the shoulders of all of us, but even more importantly, on those given the authority to protect and defend our lives and laws.
In all our roles as educators, scholars, and stewards of the best ideas and values of civil society, we must be part of the national chorus that cries out that all lives are valuable. Furthermore, as a community we should question why incidents such as these continue to occur, and what role we can play in creating a fairer and just world.
At Vanderbilt, equity, diversity and inclusion are a major and treasured part of our ethos, and we do not tolerate racism, prejudice, hatred or violence in any form.
STATEMENTS FROM CAMPUS LEADERSHIP
Vanderbilt statement on racial injustice in our society
Statement from Vice Chancellor for Equity, Diversity and Inclusion André L. Churchwell regarding the death of George Floyd
Statement from Vice Provost for Academic Advancement William H. Robinson regarding the violence against Black people
Resources for the Vanderbilt Community
Many students, faculty, and staff members are having feelings of anxiety, isolation, grief, and anger — understandably so. We want you to know that you are not alone and help is available.
Register for 'Disrupting Everyday Bias' workshops

Learn about the various ways unconscious bias may have an impact on decision-making involving hiring, promotion, performance, communication, and leadership during the upcoming "Disrupting Everyday Bias" workshops.
In order to mitigate the negative impact of bias, participants are introduced to tools and strategies to disrupt everyday bias and create situations to make decisions in a more conscious manner. This workshop supports the university's ongoing efforts to address unconscious bias, and all staff are invited to participate in one of these sessions.
Sessions will be offered daily beginning on July 1st. To register for a session, please visit the Oracle Learning page and search for "Disrupting Everyday Bias."
Any work unit interested in having a dedicated session, please contact Yasmine Mukahal (yasmine.mukahal@vanderbilt.edu) 
Ongoing Professional Development Opportunities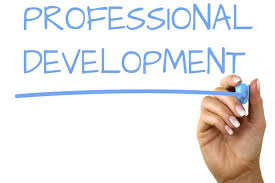 Professional development opportunities can be found here. Not only can you find Vanderbilt specific PD opportunities, but also a list of websites that offer an array of complimentary educational and learning courses as part of their broader course catalogs.
Your Healthiest Self: Wellness Toolkits
Each person's "healthiest self" is different. We have different bodies, minds, living situations, and people influencing our lives. Each area can impact your overall health. This means we each have a unique set of health needs. The National Institutes of Health has created wellness toolkits to find ways to improve your well-being in any area you'd like. Learn more here.