Locations
Focus Schedule by Location

If you prefer one of the locations listed below over others, you can now filter our schedule by location. Once sign into our online scheduling platform, look for the "focus schedule by location" option. Select a location option and the schedule will display only the location you chose.
Writing Studio appointments are available at several convenient locations across campus listed below. Regardless of location, all appointments are scheduled through our online scheduling platform by following the "Schedule an Appointment" link on the Writing Studio homepage.
Primary Offices: Curb Center Building (1801 Edgehill Ave.), Suite 112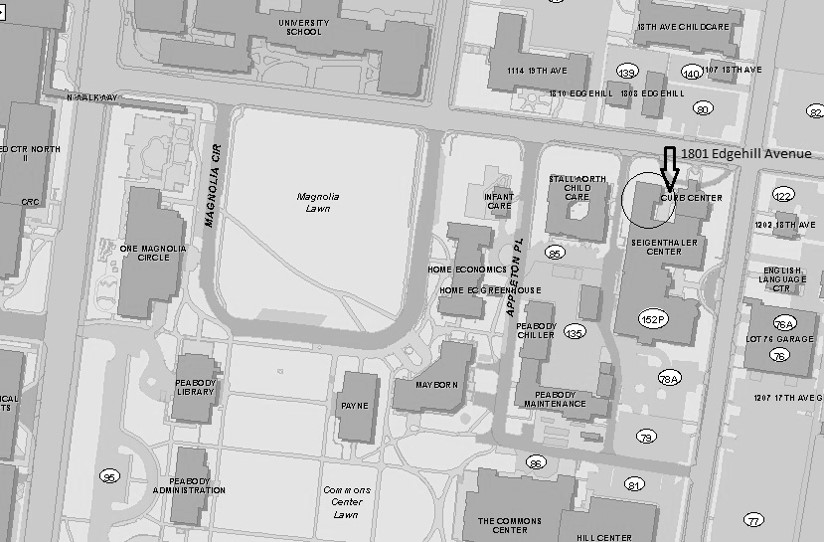 VandyRide

After 6pm, you can also travel to and from our locations using the VandyRide service, which operates from 6:00pm until 3:00am daily.

Via the VandyRide interactive map and associated DoubleMap app, VandyRide's location along its route is now viewable on your computer or mobile phone, and you can even set up text message alerts to let you know when a Van will be arriving to your stop.

Walking Escorts

A walking escort may be requested, at any time, by calling the VUPS Communications Center at (615) 322-2745.
WALKING TO THE WRITING STUDIO AT 1801 EDGEHILL AVE.?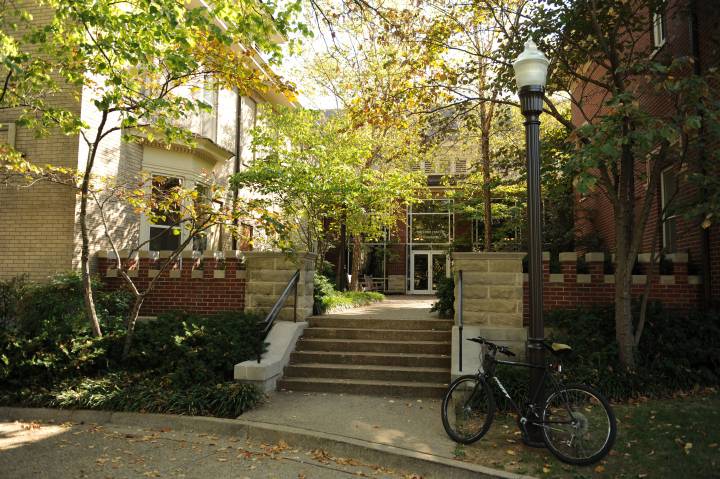 The Writing Studio is located at 1801 Edgehill Avenue (Curb Center Building), Suite 112. Situated between 18th Avenue and Appleton Place, we are just two blocks from 21st Avenue pedestrian bridge.
Access our building off of Edgehill Avenue through the courtyard to the right of the Curb Center (see picture). Once inside, turn to the right and head through the double doors into Suite 112. Our front desk will be to your left as you enter the suite.
DRIVING TO THE WRITING STUDIO AT 1801 EDGEHILL AVE.?
Vanderbilt Parking Map | Campus Visitor Parking Map
Compared to some areas on campus, the Writing Studio has relatively easy nearby parking options.
For Zone 1 permit holders, parking lots 80 and 82 are just across Edgehill Avenue from the Writing Studio. Lots 78a and 79 are available behind the Writing Studio's building, between it and the Commons Center, and lot 77 is located just across 18th Avenue South.
Zone 2 permit holders may park on levels 4 and 5 of the Wesley Place Garage, which is three blocks away on Scarritt Place. After 2:30 p.m. vehicles with any university commuter permit may park in any zoned lot.
For campus visitors and those without a parking permit, metered visitor parking spaces are available on 18th Avenue South across the street from the Seigenthaler Center and Commons Center. Alternatively, the Wesley Place Garage on Scarritt Place also has paid parking available for campus visitors.