West End Neighborhood Beautification
The West End Neighborhood Beautification project is just one example of how Vanderbilt University is redesigning its campus to be a more park-like setting. This area used to feature many ally and roadways, and have heavy vehicular traffic.  Today former Kensington Avenue and 24th Avenue South, between West End Avenue and Vanderbilt Place, have been transformed into accessible pedestrian-and bicycle-friendly pathways and greenway.
CLICK HERE to view a 360 degree Panorama image of the West End Neighborhood Project
Kensington Promenade Before and After
The Green Before and After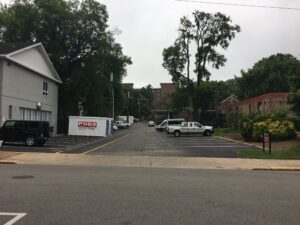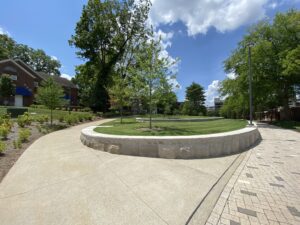 The Greek Community
Another aspect of the West End Neighborhood project was renovations and construction to the Greek houses. The project included the demolition of the former Kappa Sigma and Lambda Chi Alpha houses, the construction of the National Panhellenic Council (NPHC), the Delta Kappa Epsilon, the Kappa Sigma, Lambda Chi Alpha houses, as well as, a community event center for the neighborhood.