Meet the Writing Studio Staff
Spring 2023 Writing Consultants
Alexander Renkis
Alex is a junior at Vanderbilt pursuing majors in Human & Organizational Development and Spanish & Portuguese with a minor in Business. Besides academics, Alex is a member of Delta Sigma, a volunteer crisis counselor, and a nostalgic McTyiere resident. In his spare time, Alex enjoys meditation, yoga, travel, journaling, and the outdoors.
Cameron Sheehy
Cameron is an M.Ed. student in the English Language Learners program at Peabody. Originally from Marlborough, Massachusetts, he is a Double 'Dore, graduating with the Class of 2022. Cameron enjoys reading, watching anime and YouTube videos, playing Minecraft, going to Dunkin', and cats. Language fluencies: Japanese, Spanish
Caroline Stevens
Caroline Stevens is a second-year MFA student in poetry from Minneapolis, Minnesota. In 2017, she graduated with her BA in English & Spanish from UW-Madison, where she worked as an Undergraduate Writing Fellow. She has also spent time tutoring and teaching English in Madrid, Spain and Montevideo, Uruguay. Language fluencies: Spanish
Chloe Hall
Chloe Hall is a senior majoring in Public Policy and minoring in Data Science. On campus, she is a part of the ROCCA Lab and a contributor for the Vanderbilt Political Review. In her free time, she also enjoys listening to kpop and being a penpal.
Ekta Anand
Ekta is a sophomore from Atlanta, GA pursuing majors in Neuroscience and CSET. She is interested in science communication and hopes to incorporate this into a career in medicine. She works in psychiatry research at the MEND lab and writes for The Vanderbilt Hustler. When she's not writing or attempting to succeed in chem lab, you can find her dancing with the BhangraDores or listening to a good song.
Genevieve Harvey
Genevieve is originally from California and is a current sophomore majoring in Neuroscience and Chemistry on the pre-med track with a minor in English. She enjoys spending her time in nature, reading, and drinking coffee. Language fluencies: German, Spanish
Grayson Pitt
Grayson (she/her/hers) is a sophomore from Chicago, IL majoring in American Studies. On campus, she is involved in the McGill Project and Greek Life. Her favorite hobbies include explaining the American Studies major, learning to play the guitar, and adding to her repertoire of Spotify playlists.
Jadyn Miller
Jadyn is a sophomore from Franklin, Tennessee working on a major in Psychology with a minor in Neuroscience. She loves spending time with friends, hiking, and going to the gym.
Kat Turk
Kat is a fifth-year PhD student in the Earth and Environmental Sciences Department. She uses computer models to study the fossil record of Earth's earliest animals from 540 million years ago (give or take). She holds a B.S. in Geology from William & Mary and has worked at natural history museums in Boston, New York City, Virginia, and Texas. She hails from the outer reaches of the Washington, D.C. suburbs and hopes one day to knit her entire wardrobe (although this dream is significantly challenged by the impracticality of knitted pants).
Kelsey Rall
Kelsey is a fourth-year PhD student in the English department. Her research focuses on spinsters and other queer characters in nineteenth-century literature. She is particularly interested in queer temporality and characters who exist on the threshold of gender and time. Kelsey grew up just outside of Philadelphia, and she majored in English at Bryn Mawr College. Before coming to Vanderbilt, she spent two years in Ireland studying Anglo-Irish literature and getting rained on. Outside of academics, Kelsey spends a remarkable amount of time watching television and buying plants.
Louisa Bienstock
Louisa Bienstock (she, her, hers) is a senior from New York City double majoring in Psychology and English. In her free time, Louisa enjoys listening to podcasts, binge-watching reality television shows (favorites include Survivor, Selling Sunset, and Love Island), and spending time with friends and family.
Lucy Kim
Lucy is a PhD candidate in English. Her research interests include Victorian literature and culture, literary representations of urban space, history and theory of the novel, and political philosophy. She has been a graduate consultant at the Writing Studio since 2017 (and, prior to coming to Vanderbilt, worked with undergraduate students at Ewha University in Seoul, Korea). She strongly believes in the social dimension of writing and is committed to helping students develop their voice as writers and craft clear and strong arguments at whatever stage of the writing process.
Madhumita Chatterjee
Madhumita (she/her/hers) is a final-year MA student in the Jewish Studies Program. Her current research focuses on the socio-economic history of itinerant Jews in the medieval Indian Ocean trading network. She holds an MA and an M.Phil in ancient and early medieval India, although she has her reservations about the compartmentalization of history. When not grappling with Arabic and Judeo-Arabic manuscripts, she loves to cook Bengali food. After a significant interlude, she is back to learning sarod, her favorite classical instrument which has traveled with her all the way from Kolkata.
Matthew Jones
Matthew is a sophomore from Memphis, TN, majoring in English and Human and Organizational Development. On campus, he is involved with Tour Guides and 'Dore for a Day. Outside of his academic and extracurricular life, Matthew enjoys reading, playing video games, and drinking an ungodly amount of CapriSuns.
Muthoni Kamau
Muthoni is a third-year history student from Dallas. She is involved with the Vanderbilt Black Student Leadership Conference. Between classes, she can often be found in the BCC looking for snacks and studying. In her free time, she enjoys chilling with some candles, embroidery, and a good movie.
Nashely Alvarez
Nashely (Nuh-shelly) is a senior from Long Island, NY, majoring in economics and history with minors in French and mathematics. She is excited to be returning to the Writing Studio this fall after spending the past semester studying abroad in Paris! In her free time, she can be found reading twentieth-century Spanish literature and trying to convince friends (and strangers) to buy a Kindle. She plans to attend law school following her undergraduate. Language fluencies: French, Spanish
Nora Fellas
Nora is a junior from New York, studying English and Chinese. On campus, she writes and edits for the opinion section for The Hustler. In her free time, she can be found reading, tending to her plants, and spending time with her dog, Maisie. She's so excited to work as a writing consultant this year!
Olivia Brown
Olivia is a senior from Athens, Georgia. She is double majoring in Psychology and Mathematics. On campus, she is involved in the college scholars program and Code Ignite. After she graduates, she plans to attend law school. In her free time, she likes to run, watch Gilmore Girls, and play with her dogs. She is excited to return to the writing studio for another year!
Paige Elliott
Paige is a junior from Redondo Beach, California, majoring in English with a concentration in literary studies and minoring in business (and maybe Spanish).  This year, she's also prose editor for the Vanderbilt Review and an alto in the VUCC.  In her free time, she enjoys watching historical dramas on Netflix, eating Sun & Fork brunches with friends, and pretending she remembers the names of the characters in whatever book she's reading.
Paige Oliver
Paige Oliver (she/her/hers) is a 4th year English PhD student. She studies the long eighteenth century (1660-1820), which is that often-overlooked era of literature sandwiched between Shakespeare and Jane Austen. She has experience working with a variety of writing styles and with writers at any level. In her free time, she enjoys playing overly complicated board games, traveling, or just relaxing.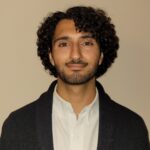 Sam Abaev
Sam is a graduate student in Secondary Education. Originally from Queens, NY, Sam received his BA in English literature from Binghamton University. He enjoys playing tennis, reading coming-of-age novels and cooking. Language fluencies: Hebrew, Russian
Samantha Turley
Sam is a fourth year PhD student in the Anthropology Department. Her research is on architecture, materiality, and skilled labor during the early Colonial period in Peru. Before pivoting to archaeology, she earned a Bachelor's degree in Harp Performance from the Eastman School of Music. Her perfect day would include hiking in the mountains, eating a meal cooked by her family, and reading a book unrelated to her dissertation.
Sarah Hagaman
Sarah is a PhD student in the English literature department. Originally from Nashville, Tennessee, Sarah graduated from the University of Tennessee-Knoxville in 2016 before pursuing her M.Sc. in History of Medicine from Oxford University. She has worked as a GRE instructor and tutored writing at Nashville State Community College.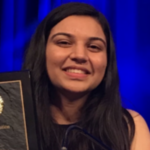 Tanya Iyer
Tanya is a junior from Naperville, IL. She's majoring in economics in the College of Arts and Sciences. When not reading think pieces on Pumpkin Spice Lattes, Tanya enjoys playing the piano and searching for way-too-big-to-wear earrings.
Trisha Mazumdar
Trisha is a sophomore in the Class of 2025 from Brentwood, Tennessee, majoring in Neuroscience and Computer Science. On campus, she is the musical director of Spectrum A Cappella and recruitment chair for Phi Sigma Rho as well as an undergraduate researcher. In her free time, she enjoys reading, listening to music, and watching YouTube.
William Krause
William is a third-year PhD student in the History department, focusing on modern American intellectual and cultural history. Before coming to Vanderbilt, he worked as an assistant for the Johns Hopkins University Press, where he helped with their Science and Technology Studies books. When he is not on campus, he is likely laboring on one of his many unfinished knitting projects, watching music videos, attempting to keep his plants alive, or searching for the perfect gazpacho recipe.
Administrative Staff
John Bradley, Director of the Writing Studio and Tutoring Services
John first came to Vanderbilt to join the Writing Studio team in 2012 and in 2018 stepped into the role of director for the Writing Studio. John earned his PhD in English from the University of Wisconsin-Madison, where he was introduced to writing center pedagogy. As a writing center professional, he is dedicated to the transformational role one-on-one interactions can play for students as they learn to write and has conducted research into the learning experience of undergraduate and graduate student writing consultants, as well. Prior to becoming director, John also taught in the English Department as a senior lecturer, and his teaching and research interests include twentieth-century and contemporary American poetries, with a particular interest in ecopoetry and ecopoetics alongside other movements that push the boundaries of what we expect from poetry.
Megan Minarich, Associate Director for the Writing Studio and Tutoring Services
megan.l.minarich@vanderbilt.edu
Megan earned her Ph.D. in English from Vanderbilt University in 2014. During her doctoral studies, she was a graduate consultant and Arts and Science Graduate Fellow at the Writing Studio. She completed a Mellon Postdoctoral Fellowship at Tennessee State University before joining the administrative team at the Collaborative Learning Suite in 2017. Megan also serves as Affiliated Faculty in Cinema & Media Arts, where she teaches Introduction to CMA and History of the Musical Film, and as Faculty VUceptor for the Vanderbilt Visions program. Megan has been consulting and teaching collegiately for over ten years. She holds Mellon Certificates in Digital Humanities and Humanities Education, and she has taught multimedia courses in composition, literature, and cinema and media arts at Vanderbilt, Tennessee State University, and Watkins College. At the Writing Studio, she is invested in exploring inclusive and effective writing pedagogy as a means of both developing student skills and voice as well as supporting graduate and faculty writing and research. She is currently investigating best practices in helping students write effectively about visual texts, and she facilitates the Teaching Writing Workshop Series and offers writing pedagogy consultations. She also researches the use of drawing as a consultation tool. At Tutoring Services, she explores how narrative and visual texts can bolster effective learning practices in STEM disciplines, and she is collaborating on multi-institutional research projects regarding STEM identity-building and belonging, particularly for students from underrepresented backgrounds, as well as STEM tutors' use of metacognitive strategies in tutoring sessions. Megan's disciplinary research centers around feminism, narrative theory, American modernist literature, visual culture, and early through classical Hollywood cinema. Her in-progress book-length manuscript focuses on representations of women's reproductive choice in Hollywood cinema between 1915 and 1968: she examines how film's visual rhetoric shapes and is shaped by narrative theory as well as legal, scientific, and feminist discourses. Her research is published in Studies the Novel and Feminist Modernist Studies (as part of the Modernist #MeToo and the Working Woman cluster); most recently, her article on the censorship history of the 1945 film Leave Her to Heaven appears in the Embodiment II: Habitation special issue of Feminist Media Histories, guest edited by Shelleen Greene and Ellen C. Scott. Megan holds a B.A. in English and French from the University of Illinois at Chicago, an M.A. in English from Stanford University, and an M.A. in English from Vanderbilt University.
Miriam Erickson, Assistant Director for Tutoring Services
Miriam earned her PhD in History from Vanderbilt University in 2015 where she also worked as a graduate consultant in the Writing Studio. She spent three years as a CASPAR advisor for the Arts & Science College and joins our team to help facilitate Tutoring Services. Miriam's research examines the Haitian Revolution and a particular group of black militiamen and their families as they navigate the political waters among France, Spain, and Central America. She loves the historiography of rebellion and revolution, and she would be happy to help think through your historical arguments. Miriam has been advising and consulting with students for over ten years, and she believes strongly that the best way to becoming a better writer is working with other writers. She holds a BA in Comparative Literature from David Lipscomb University and the American University of Paris (2002) and a Masters in Classics from St. John's College (2007).
Beth Estes, Academic Support Coordinator
Beth earned her PhD in Political Science from Vanderbilt University in 2017. During the final year of her doctoral program, she served as the College of Arts and Science Graduate Fellow at the Writing Studio and developed a passion for writing pedagogy. She is particularly interested in helping science and social science writers craft compelling narratives and harnessing her social science background to contribute to research on writing assessment. Her other research interests include political psychology and intergroup relations.
Drew Shipley, Academic Support Coordinator
Drew (he/him/his) joined the Writing Studio and Tutoring Services staff in 2022 after earning his PhD in English from the University of California, Irvine. During his time in California, he worked as a tutor and faculty coordinator at Orange Coast College's writing center and taught writing courses at UCI focusing on mass incarceration, internet subcultures, and political extremism. Drew's research concerns allegory and metalepsis in Victorian fiction as well as the history and practice of literary criticism. He holds a BA in English from the University of Oklahoma and an MA in English from UCI.
Tim Donahoo, Administrative Assistant
Tim (they/them/their), originally from Memphis, TN, earned their Bachelor's in English from Austin Peay State University in 2018. From there they started work with the Margaret H. Ordoubadian University Writing Center at Middle Tennessee State University while starting a Master's degree in English. They left MTSU in 2019 and began work with the State of Tennessee for 2 years before coming to work for Vanderbilt Writing Studio and Tutoring Services in January 2022.