VISE Summer Instructional Seminar – Stanislav Emelianov, PhD
Provost Research Studio in Ultrasound Imaging Research
to be delivered by
Stanislav Emelianov, PhD, Professor,
Joseph M. Pettit Chair, Professor of Biomedical Engineering,
Georgia Tech & Emory School of Medicine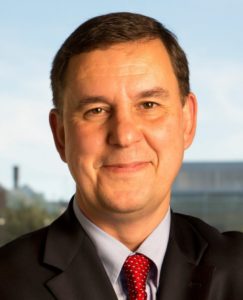 Moderator: Brett Byram, Assistant Professor of Biomedical Engineering
Date: Friday, June 2, 2017
Time: 1:40pm start, 1:30 pm snacks
Title: Clinical Translation of Emerging Ultrasound Imaging Technologies
Abstract: A quantitative morphological, functional and molecular imaging technique capable of visualizing the biochemical, pharmacological and other processes of various pathologies (e.g., cancer or cardiovascular diseases) has many fundamental, preclinical and clinical applications. This presentation will introduce several high-resolution and high-sensitivity ultrasound-based imaging techniques capable of visualizing the molecular signatures of cells in the context of the structural and functional properties of tissue at clinically relevant depths. Several examples of imaging approaches based on the synergistic combination of light and sound and augmented with theranostic nanoagents will be discussed in relationship to clinical problems, including the detection and phenotyping of a primary tumor, the assessment of micrometastatic lesions in sentinel lymph node, and image-guided cancer cell therapy.
The presentation will introduce several emerging ultrasound imaging approaches and discuss the fabrication of imaging devices, including the design and synthesis of clinically relevant nanoagents with the properties desired for cellular/molecular imaging and therapy. Quantitative imaging methods will be presented. Challenges and concerns associated with ultrasound imaging in pre-clinical and clinical applications will be analyzed. Finally, the presentation will discuss the impact of ultrasound imaging on fundamental science, pre-clinical studies, and medical diagnostics and therapy.
Biography: Dr. Stanislav Emelianov is a Joseph M. Pettit Endowed Chair, Georgia Research Alliance Eminent Scholar, and Professor of Electrical & Computer Engineering and Biomedical Engineering at the Georgia Institute of Technology. He is also appointed at Emory University School of Medicine where he is affiliated with Winship Cancer Institute, Department of Radiology, Cardiology and other clinical units. Furthermore, Dr. Emelianov is Director of the Ultrasound Imaging and Therapeutics Research Laboratory.  Overall, projects in Dr. Emelianov's laboratory are focused on the discovery, development and clinical translation of diagnostic imaging and therapeutic instrumentation, augmented with theranostic nanoagents.