Virtual Faculty Meet and Greet
Visit our campus in Nashville from the safety and comfort of your home!
Not only will you get to hear from faculty about a cutting-edge, NEW graduate engineering program — the master of engineering in surgery and intervention — you will also have the opportunity to take a virtual tour of the Vanderbilt Institute for Surgery and Engineering (VISE) and our laboratories.
Here's what you can expect at this event:
Hear from expert faculty panels regarding the new surgery and intervention program
Tour and explore our VISE laboratories
Get your questions answered by admissions professionals
Register here.
Engineering Perspectives in Surgery and Intervention: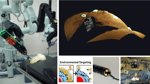 Panel 1: Medical Robotics, Devices, and Therapeutic Guidance
Faculty presenters: Keith Obstein, M.D., Robert Webster, Ph.D, Michael Miga, Ph.D., Craig Duvall, Ph.D., Christos Constantinidis, Ph.D.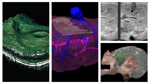 Panel 2: Intraoperative Imaging, and Photonics
Faculty presenters: Brett Byram, Ph.D., Kenny Tao, Ph.D., Vicky Morgan, Ph.D., Justin Baba, Ph.D.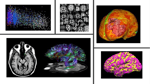 Panel 3: Interventional Image Analysis and Data Science
Faculty presenters: Bennett Landman, Ph.D., Yuankai Huo, Ph.D., Catie Chang, Ph.D., Dario Englot, M.D., Ph.D., Benoit Dawant, Ph.D.