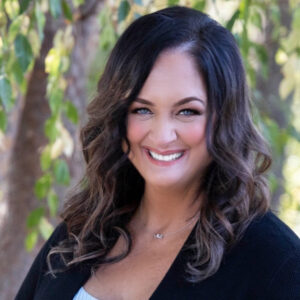 Melissa Russiano, LCSW, LISW, CDWF
Senior Counselor
Pronouns: she/her/hers

---
Brené Brown said, "True belonging never asks us to change who we are. True belonging requires us to be who we are."  My goal in my work is to help individuals discover who they are at the corner outside of what they have always been told they "should" be.  Life is an adventure and no matter what stage you are in, my goal is to partner with you through a compassionate lens to be able to navigate that stage with grace, authenticity, humor, and strength.
Melissa Russiano is a Licensed Clinical Social Worker with a specialty working with high-achieving individuals that tend to be perfectionists, have imposter syndrome and struggle to manage their own expectations.  Melissa is an active Certified Daring Way Facilitator based on the research of Brené Brown, Ph.D. that is integrated into all of her work to address the issues of shame, guilt and vulnerability.  She attended undergraduate school at Azusa Pacific University in Southern California, and her graduate degree from Florida State University.  Her career began in Non-Profit Administration in Pennsylvania, transitioned to Private Practice and has worked as an Adjunct Professor for a Graduate Level Social Work program in New England for over a decade.
Melissa works with clients through the lens of Cognitive Behavioral Therapy, Internal Family Systems work, Dialectical Behavioral Therapy and Solution Focused Therapy but employs a 'one size does not fit all' approach when working with clients so that the experience is unique as everyone she sees.
She is new to the Nashville area and is looking forward to a winter filled with less snow.  She enjoys traveling, having an adventure (always filled with humor and a good story!) and a really good cup of coffee with a friend.
---