Campus Dining returns to reusable cups, plates, utensils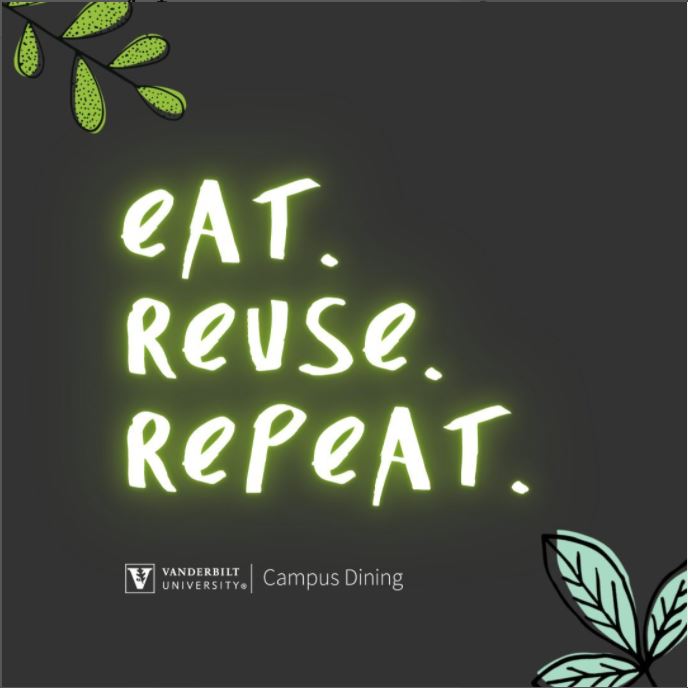 In response to COVID-19, Campus Dining implemented a number of safety protocols beginning in March 2020 including a shift to disposable, compostable drinkware and cutlery and to-go containers only.
In coordination with university health and safety leaders, Campus Dining announces a return to reusable cups, plates and utensils in its dining halls, effective March 25. This announcement follows university guidance relaxing physical distancing protocols and represents a major step toward fully resuming normal Campus Dining operations.
"We know our students are passionate about natural resource conservation, and Campus Dining is 100 percent committed to sustainability," said Sean Carroll, senior director of marketing and auxiliary operations. "This shift back to reusables helps us fully align with that promise while also reaffirming our commitment to building community through shared dining experiences."
In addition to reintroducing reusables in its dining halls, Campus Dining continues its focus on sustainability in many other facets of the operation. Each dining hall composts its pre- and post-production organic waste; the department has eliminated single-use plastic bottles from both Campus Dining and athletics venues; and this semester marks a renewed focus on serving locally sourced menu items.
For more information about Vanderbilt University Campus Dining's sustainability initiatives, visit vanderbi.lt/sustainabledining.