Ramadan 2023: Dining Options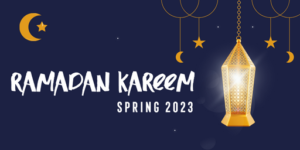 Dining Options during Ramadan 2023
In partnership with the Muslim Students Association and the Center for Spiritual and Religious Life, Vanderbilt Campus Dining has developed a comprehensive dining plan for students observing Ramadan.
Munchie Marts
Rothschild, Branscomb, Highland, and Commons Munchie Marts are all open for late night grab-and-go, offering a rotation of fresh, frozen, and other meal plan-eligible options. In addition to fresh Vandy Provisions meals, students can find a variety of halal-friendly frozen meal options. For a full list of Munchie Mart hours, please visit Campus Dining Locations.
Extended Dining Hours
E. Bronson Ingram Dining Hall will be open extended hours during Ramadan, serving hot meal options from 7:00pm until 9:00pm. To allow Dining staff to forecast demand, students are requested to make a pre-reservation using the GET app. To make a reservation, select the "Ramadan reservations – EBI" storefront in the list of GET merchant locations. Please note that this is a reservation only; patrons will still need to tap their Commodore Card or mobile credential at the dining hall prior to entry. Ramadan late night dining at E. Bronson Ingram is open to students, faculty and staff members. For a full list of current menu offerings with nutrition and dietary information, visit vu.edu/menus.