Staff/Contact Us
Leadership
C. André Christie-Mizell, Ph.D.
Vice Provost for Graduate Education
Director, Office of Postdoctoral Affairs
Dean of the Graduate School
Centennial Professor of Sociology
Contact VP/Dean Christie-Mizell
Faith Bishop
Associate Director
Contact Faith
Annie Evans
Program and Communications Manager
Contact Annie
Contact Information
Vanderbilt University
Office of Postdoctoral Affairs
117 Alumni Hall
2205 West End Avenue
Nashville, TN 37240
Follow Us on Social Media!
Instagram: @VandyOPA

Twitter: @VandyOPA
Join Our Listserv
All postdocs are automatically added to the OPA postdoc mailing list within 14 days of their start date.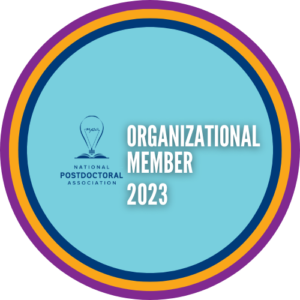 The Vanderbilt University Office of Postdoctoral Affairs is a proud member of the National Postdoctoral Association.
Vanderbilt Postdocs can become a Vanderbilt-affiliated member of the NPA here.